2 ways to use A.I. tools to grow your business
Speed is the number one reason why Artificial Intelligence marketing tools should be present in every business.
A.I. tech tools analyse huge chunks of information from the web and bridge the gap between the data available and the actionable solutions you can implement in your company.
Looking to improve your marketing campaigns?
Learn more strategic tactics to improve your professional development at BRAND MINDS 2023.
#1 Use AI SEO to improve your website through
Opportunity Discovery: AI-powered SEO tools give you more in-depth insight into the keyword you should be targeting and link-building opportunities.
Content Creation: AI-powered tools scour the web for content created around a given keyword. In a few seconds, you'll find trending topics and content gaps to exploit.
Content Optimization: AI SEO tools help you create topic clusters that answer user questions, know the optimum length of content on your given topic, and use keywords correctly.
#2 Use AI Digital Assistants to
Boost your productivity

Automate your workflow and growth

Personalize your AI marketing strategy

Create better content, faster

Boost Your SEO in less time
How AI transformed Amazon into an eCommerce powerhouse
Amazon is an eCommerce powerhouse. In 2019, the giant retailer is expected to hit a 52% market share in the US and almost 14% worldwide.
Here are 6 relevant statistics which help paint a bigger picture and explain how Amazon dominates the American retail eCommerce:
During July 2019, Amazon.com had almost 2.65 billion combined desktop and mobile visits, making the platform the most visited e-commerce property in the US;
In 2018, the company reported total net revenue of $232.89 billion;
For 2019, the biggest revenue segment were online stores with $31.05 billion in quarterly net sales;
AWS, Amazon's subsidiary that provides on-demand cloud computing platforms to individuals, companies, and governments is the platform's second source of revenue in the amount of $8.3 billion;
Amazon owns more than 90% market share in 5 product categories: Batteries (97%), Kitchen & Dining (94%), Home Improvement Tools (93%), Golf (92%), and Skin Care (91%) (source);
Amazon Prime has over 100 million users and has generated $9.7 billion in subscription revenue.
AI is the foundation upon which Amazon grows its online sales and other services
From predicting how many customers might buy a new product to running Amazon Go, the cashier-less grocery store to assessing the quality of fruits and vegetables without smelling them for Amazon Fresh because humans are too slow and inconsistent.
Amazon's AI capabilities allow the platform to provide customized recommendations. According to the latest reports, Amazon's recommendation engine drives 35% of total sales.
With more than 100 million Alexa devices having been sold, Amazon's smart speaker maintains a 70% market share in the US. In a statement on the last quarter of fiscal 2018, Jeff Bezos said Echo Dot was the best-selling item across all products on Amazon globally, and customers purchased millions more devices from the Echo family compared to last year (source).
In 2018, Amazon developers improved Alexa's ability to understand requests and answer questions by more than 20% through advances in machine learning. Also, the number of research scientists working on Alexa has more than doubled in the past year, Bezos noted.
The giant American e-commerce retailer builds everything on AI because AI solves shoppers' problems which in turn supports Amazon's customer-centric approach.
The latest 4 AI-driven company operations and platform features
Aside from the recommendation engine, here are 4 of the latest AI-driven company operations and platform features:
1. AI optimization in the
fulfilment centre
There are 1 to 4 million bins per fulfilment centre (warehouse) and on the order of 10 million items. In every fulfilment centre, computer vision systems analyze images to help Amazon staff keep track of everything.
Based on data, AI solves a large combinatorial optimization problem and decides which orders to pick at the same time in order to get them in the same box. This way the system minimizes the distance the transport pods have to travel.
AI optimization makes these decisions in real-time and with information that is constantly changing.
2. Machine learning for Amazon's
product graph
The giant retailer based its product graph on machine learning allowing it to describe every item using product and non-product concepts. The system also forms links between different entities, solving actual customer needs.
People don't just come to Amazon to buy products. They visit Amazon to see what's new or interesting, or to discover ways they can simplify and enrich their lives.

Xin Luna Dong – principle scientist on Amazon product graph
3.
StyleSnap

– AI-powered fashion discovery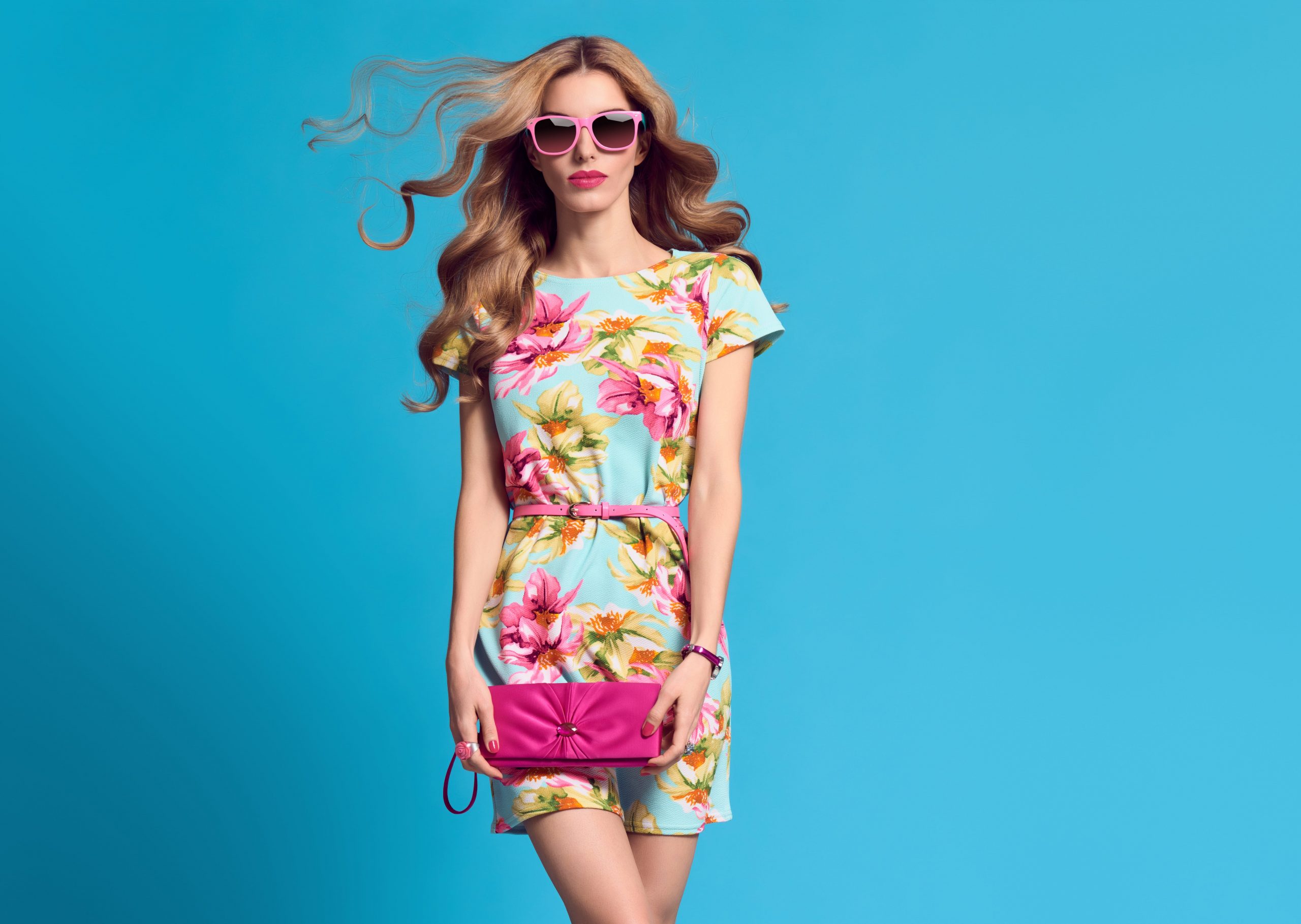 StyleSnap is the latest Amazon AI-powered feature which supports fashion-focused shoppers.
How does it work?
The shopper takes a photograph or screenshot of a look that they like, upload it in the app and StyleSnap presents them with recommendations for similar items on Amazon that match the look in the photo. StyleSnap also considers a variety of factors such as brand, price range, and customer reviews.
4. Alexa is helping the blind with its latest feature,
Show and Tell
As a customer-centric business, Amazon listens to customer feedback. The blind and visually impaired make up one category of Alexa devices customers. Amazon researchers have provided the smart speaker with a new feature designed to cater to the needs of the blind and visually impaired called Show and Tell.
Show and Tell allows the blind to identify grocery items by holding each item to the Echo Show camera and ask, "Alexa, what am I holding?". The smart speaker identifies the item through advanced computer vision and machine learning technologies for object recognition.
To learn more about the ways Artificial Intelligence could improve e-commerce businesses, I reached out to Alin Neacsu, AI expert and CTO at Deqod and invited him to answer the following question:
Why should eCommerce sites leverage the power of Artificial Intelligence?
Here is Alin's answer:
The eCommerce industry is witnessing a redefined form that takes customers to a new level of experience and gratification.
Contributing value to your customers is the only way to sustain, grow, and outshine your business rivals.
Brands now intensively should invest their money in exploring how AI can increase brand competitiveness, various processes, customer loyalty & at last, revenues.
Companies are implementing AI to cut service costs — resolving inbound requests via self-service and quickly answering customer questions through conversational AI and intelligent process automation.
Artificial Intelligence enables a business to understand its customers better and do so more quickly. This capability feeds into an improved overall customer experience using sophisticated email algorithms and automated chatbots.
Another crucial aspect where AI has proven to be of valuable assistance is cart abandonment. It helps expand customer engagement by reducing cart abandonment rates by a substantial extent using Facebook messenger, email, SMS or other channels on the site.
Consumers are often disappointed with eCommerce experience because the product results shown are often irrelevant. To tackle this problem, AI uses natural language processing to narrow, contextualize and improve search results for online shoppers.
Also, it allows having visual search capabilities, finding and matching products. Now, consumers can take a picture of a friend's new shoes or a new shirt, upload it and then AI enables consumers to easily find similar items through eCommerce stores.
Knowing who your competitors are, and what they are offering can help product owners to make their products, services and marketing really stand out.
The big data tools powered by AI can help shop owners to monitor pricing patterns because frequent analysis of pricing patterns helps them stay competitive. Big data analytics allows them to compare their businesses with those of their competitors' in just seconds and that can be used to increase the market share. More than 80% of enterprises believe big data analytics will redefine the competitive landscape of their industries within the next few years.
Artificial intelligence marketing is looking to change the game of leveraging customer data with newfound concepts of machine learning. Its purpose is to anticipate the next right move to enhance a customer's journey which in my opinion is still far from being perfect.
How do you plan to use AI to help your company's sales?
Let me know in the comments.
Join the Conversation
We'd love to hear what you have to say.
Get in touch with us on Facebook Group and Twitter.
World's First AI Universe Simulator
Researchers have created an AI system capable of constructing 3D simulations of the universe.
Find out more in the video!

 Learn more about AI: AI is writing news stories
Join the Conversation
We'd love to hear what you have to say.
Get in touch with us on Facebook Group and Twitter.
Grow Your Business With These 6 Tech-Powered Trends
We are living in a tech-driven, digitally empowered world. New technologies are developed at a faster rate than ever before. Does anyone remember the old rotary dial phones? Within just one decade they were replaced by smartphones. Computers used to be the size of a room, now their power is compressed into one chip smaller than your fingertip.
The digital revolution took the business environment by storm and changed everything from product design to sales, marketing and hiring.
It used to be that being digital was a differentiator and a competitive advantage. Now we are fast approaching the moment when the digital playing field will eventually even out.

Accenture, What the post-digital era will look like
How will then companies differentiate themselves from the competition?
The answer is innovation, creativity and looking for the greater good.
Let's explore 6 tech-powered trends which you can leverage to grow your business:
1. Customization & Personalization
FITS is an app which suggests clothing for men based on their music preference. The app was created by Eison Triple Thread, a menswear fashion company. The user logs into his Spotify account, allowing the app to access his listening data and pair music genres and favourite artists with styles. The user then looks through the suggested outfits, giving his feedback with likes and dislikes. This process ensures that the client's suits properly reflect his personality as well as personal style. And because all the company's menswear is made to measure, the user can further customize each product, like choosing colour pairings or materials.
Razor manufacturer Gillette gives consumers the power to create and order customized 3D printed razor handles, with the choice of 48 different designs, a variety of colours, and the option to add custom text.
Startup Unspun has partnered with Fit3D to enable customers to receive custom-fitted jeans after undergoing a 20-second body scan. The company is also developing a 3D weaving machine that will eliminate fabric waste during the production process.
2. Tapping into different industries
Thanks to technology, powerful brands like Microsoft, Google and Amazon are erasing the boundaries between industries.
Innovators themselves, these tech giants establish footholds in other industries through acquisitions. Amazon is going into the smart home market and the healthcare industry, Microsoft is tapping into the gaming industry and Google has taken an interest in the transport industry in India.

Learn more: Biggest Tech Acquisitions of 2018: Apple, Amazon, Google, Microsoft
3. Plastic Waste Recycling Revolution
Our world is currently fighting a silent enemy – plastic waste. One of the most important inventions of the 21st century, plastic is now a danger to our planet. Governments, brands and companies are now working to reduce plastic waste and find new ways to recycle it.
Plastic bags are a huge environmental problem in Africa. 98% of plastic waste in Ghana is dumped into a landfill (instead of recycled). Ghana company Nelplast found an innovative way to recycle the country's plastic waste by turning it into roads.
Starbucks and McDonald's led the creation of a $10 million challenge to create a fully recyclable and compostable coffee cup.
Adidas produced more than five million pairs of recycled plastic waste shoes in 2018, and they plan to incorporate the waste into at least 11 million this year.
4. Out-of-this-world experiences: AR & VR
Virtual experiences (AR, VR and more) are becoming as meaningful to consumers as those that happen in the real world.
In May 2019, Microsoft announced Minecraft Earth, a mobile AR version of the popular game. With a closed beta planned for Q3 2019, Minecraft Earth brings a Pokémon Go-style AR experience to Minecraft and allows players to build and place their creations in the physical environment around them via augmented reality. The app leverages Microsoft's HoloLens and Azure Spatial Anchors technology.
An estimated 10 million gamers attended a live virtual concert inside online video game Fortnite in February this year. DJ Marshmello took to the stage and delivered what felt like "a glimpse into the future of interactive entertainment, where the worlds of gaming, music, and celebrity combined to create a virtual experience we've never quite seen before."
There's a common belief that such experiences are created exclusively for and enjoyed by Millennials. Well, Abba changes that.
The Swedish group who achieved global fame in the seventies are now preparing for an upcoming digital show. The event will feature 'Abbatars' (like the one we've seen in the Miley Cyrus Black Mirror episode) which will represent the four members of the group. Björn Ulvaeus said that the two-hour show will be broadcast in the UK and simulcast across the world.
View this post on Instagram
5. AI to the next level
AI is the latest most important technology development. Many fear AI will be the end of humankind while others see it as the biggest shift in our evolution as a species. Will we integrate AI in our biological brain? Yuval Noah Harari supports this hypothesis. Until that moment, here is how AI helps us right now.
Chester, the AI-based radiology assistant is a web-based system for diagnosing chest X-ray images. It's a free tool which allows users to upload an X-ray within their web browser to receive a diagnosis on 14 diseases, such as pneumonia and emphysema with 80% accuracy.
Just as Game of Thrones Arya "kills" her enemies, so too Arya, the recruiting tool helps you eliminate the most common problems related to recruiting. The tool identifies top talent faster than the competition, engages automatically with personalized messaging, builds high-quality candidate pipelines that are ready to move and tracks successful hires and instantaneously searches similar candidates.
Ginger.io is an app which offers professional coaching services to support employees' emotional wellness. It is a behavioural analytics platform which turns mobile data into health insights and its AI technology helps the app's clinical team reach out at times that are most helpful.

Learn more about Ginger.io: This app supports your employees' emotional wellness
6. Innovative solutions to solve social problems
In recent years, brands have leveraged the power of advertising campaigns to put the spotlight on various societal problems. If successful, such actions attract media attention, brand love and a lift in sales.

Learn more: P&G, Barbie, Gillette are challenging gender stereotyping
Customers are now expecting brands to go to the next level: solve the problems, not just tout about them.
A British doctor, Almas Ahmed, has created the world's first range of makeup that will resist acid attacks. Unveiled at the Leeds International Festival on May 7th, the makeup works as a barrier on the skin, effectively repelling acid. The makeup range took ten years to develop and it will be available in 2020, starting in regions with the highest incidence of acid attacks including India, the Middle East, and the UK.
Imagine the scale of media attention this product would have received had it been created by one of the giant beauty brands.
Wrap up
Customize and personalize your products/services;
Is your brand powerful enough to expand to other industries?
Joining the No Plastic global movement is an opportunity for innovation;
Do you offer amazing experiences to your customers?
Leverage AI-based tech to support your customers achieve their goals;
Create products to solve social issues.
sources: Trendwatching.com and BRAND MINDS blog
Join the Conversation
We'd love to hear what you have to say.
Get in touch with us on Facebook Group and Twitter.
2018 – The Year of Augmented Humanity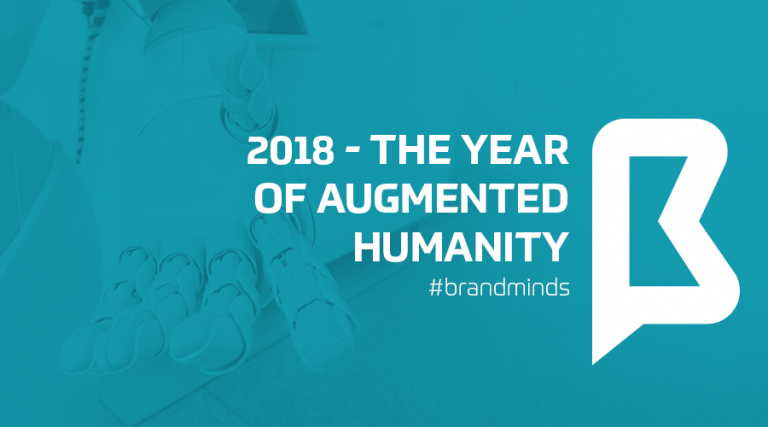 Isobar predicts that 2018 will be the year of Augmented Humanity, a year where technology enhances and scales our most human attributes. In 2018, technological interfaces will become more natural and instinctive, technology will automate repetitive tasks to free up time for creativity and compassion, and artificial intelligence will meet emotional intelligence.
Isobar's innovation and strategy experts from around the world have defined five key trends that explore this evolving relationship between humanity and technology and predict a harmonious future. Augmented Humanity explores the ways in which technology enhances and fuels our most human attributes – the ability to recognise and trust each other, to adapt to changing circumstances and the power to deliver true creativity.
Artificial intelligence is great, but humans score on emotional intelligence. The power of being human is in empathy. This cannot be automated or outsourced. Augmented Humanity will use technology to scale everything that is best and most powerful about human interaction."- Jean Lin, Isobar's Global CEO.
The report argues that we may one day view the era of anonymous, one size fits all transactions as a temporary blip in our evolution, and that as technology advances it will become more human, not less. It will return us to a time where voice will be the primary way we interact with the world, where we will be recognised and rewarded in stores, and where we will buy more directly from trusted suppliers.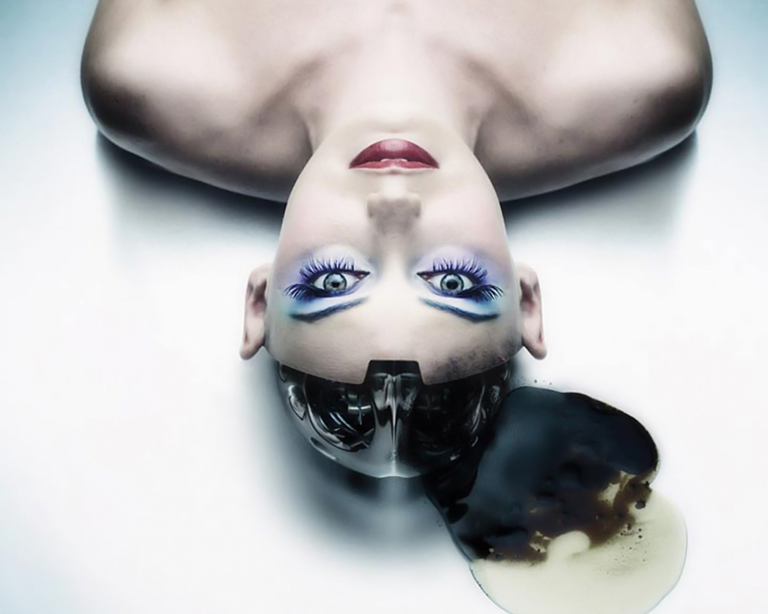 source: medium
Isobar's five key trends for 2018 explore this intersection of technology and humanity, magic and the machine, code and conscience:
1. Body Talk explores the body as an interface, as our eyes and ears replace touching and tapping.
2. Powered by People tackles the shift from customers to communities as technology turbocharges the sharing economy.
3. The Economy of Me looks at the power of AI to deliver ever more personalised products, prices and places.
4. The Ethical Algorithm tackles technology as a force for good; in a world of fake news and algorithm bias is there such a thing as moral code?
5. The Makers and the Machines explores the extraordinary union of art and technology to create outputs we could never before imagine.
You can download the report here.
France and Germany to support the tech start-ups
France and Germany want to build an European Union-wide initiative to fund innovation and research in tech start-up projects across the bloc so that EU can compete more effectively against the tech companies of the United States and China, according to Reuters.
Berlin and Paris called for the European Innovation Council to fund "ambitious" technology start-ups in a paper presented to European Union leaders at the Balkan summit last week.
"A joint effort is also needed to further improve the venture capital environment and regulations to allow successful market transfer of breakthrough innovations, as well as the foundation and growth of disruptive deep technology companies in Europe," the paper said, according to Reuters.
France and Germany are pushing for reforms in various sectors before a summit of EU leaders in June. At the same time, they say the aim is to create a network to bring breakthrough innovations in science to the marketplace and to open up the network to other interested EU countries.
France and Germany want national initiatives to be complemented by EU ones, which can have more added value for the establishment and the growth of tech start-ups, the paper said. The two countries want their project to focus on tech leaders in academia as well as entrepreneurs and to provide funding for high-risk tech projects.
According to pymnts.com, France has already promised to spend 1.5 billion euros ($1.75 billion) on artificial intelligence by 2022.
There are also companies committing to help the EU grow in the technology sector. Last year, for example, Samsung's venture capital arm announced it will use a $150 million global funding round to invest in early-stage startups in Europe for investment or acquisition, focusing on tech companies working on artificial intelligence, the Internet of Things, augmented reality and virtual reality.- pymnts.com
All You Need To Know About Shutterstock Reveal
Shutterstock , a leading global technology company offering high-quality assets, tools and services through its creative platform, announced  the launch of Shutterstock Reveal, a new Google Chrome extension, together with the release of its new experimentation site, Shutterstock Showcase, which features two additional new search innovations – Copy Space and Refine. Shutterstock Showcase, previously known as Shutterstock Labs, is the new home of Shutterstock's most innovative Artificial Intelligence research and launches with three new tools including:
Reveal – a Google Chrome extension allowing users to select any image online and find a similar photo, vector or illustration within Shutterstock's collection of more than 180 million licensable and ready to use high-quality images.
CopySpace – a tool based on Shutterstock's custom built computer vision technology enabling users to specifically search for images that have space for text and then select where and how much copy space is needed.
Refine – a tool that allows users, from the first page of search results, to select those images most similar to what they are looking for, and Shutterstock's technology will surface other images that have a similar style and other commonalities to the selected images.
After installing the plug-in, images in the search results will have an icon in the upper right corner. Clicking the icon opens a Shutterstock pop-up that displays images similar to that first image from the Shutterstock library, which now numbers more than 180 million images. The plug-in works for photos as well as illustrations and vector graphics.
Shutterstock is dedicated to providing our customers with smart, easy to use tools and technology that are seamlessly integrated into their daily workflow. We continue to invest in building an innovative platform for our users around the world and investing in computer vision research and deep learning to improve the customer experience. It's exciting to be able to share the results of some of the AI technology we have been working on," said Jon Oringer, Founder and CEO of Shutterstock.
In October 2017, Shutterstock's computer vision team launched its Composition Aware Search, now called Composition Search, to help customers find the exact image layout they need by placing keywords on a canvas and moving them around to where they want the subject matter to appear in the image. The patent-pending, spatially aware technology, previously launched in beta on Shutterstock Labs, is now featured prominently within the new Shutterstock Showcase site.
Working with its growing community of over 400,000 contributors, Shutterstock adds hundreds of thousands of images each week, and currently has more than 190 million images and more than 10 million video clips available. Headquartered in New York City, Shutterstock has offices around the world and customers in more than 150 countries. The company also owns Bigstock, a value-oriented stock media agency; Shutterstock Custom, a custom content creation platform, Offset, a high-end image collection; PremiumBeat a curated royalty-free music library; and Rex Features, a premier source of editorial images for the world's media.
Biggest digital trends in 2018
For the last five years, the agency Ogilvy creates an annual report which aims to spot the key trends in digital and social media marketing that are likely to be important in the coming year. The report contains the agency's predictions from the previous year and every trend includes actual, actionable recommendations for brands. In 2018, for its fifth report, Ogilvy included also a section that reflects on five years of trends, and looks at the big stories the agency's representatives have seen play out since they started writing the report.
The report can be seen here and it features five big trends to watch for in 2018: Augmented Reality, The End of Typing, The Tragedy of the Commons in Influencer Marketing,The Amazon Awakening and Seriously Serious. 
In our turn, we've talked with two specialists on the Romanian digital industry and we found out their predictions and thoughts.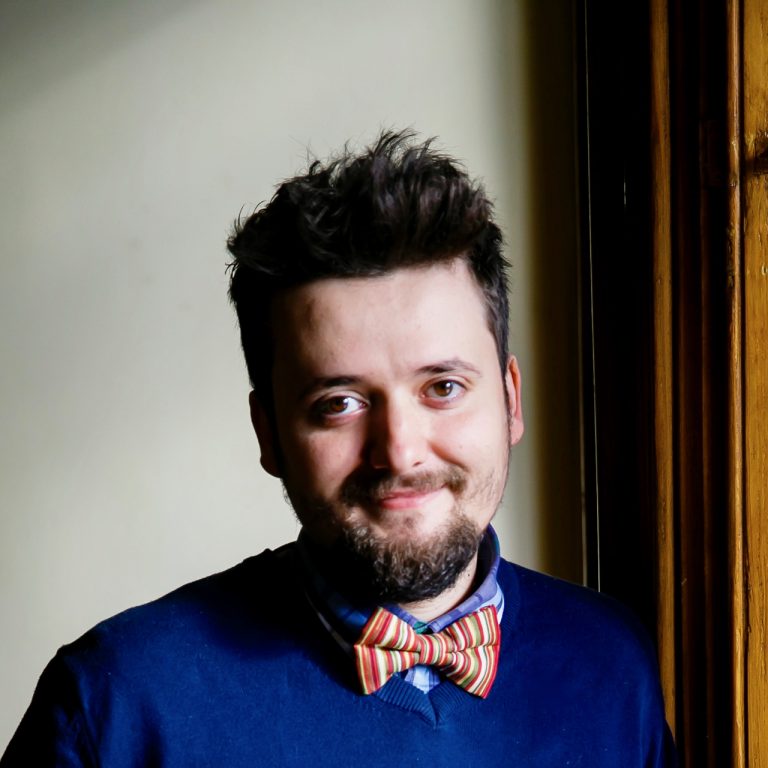 Flavian Cristea, Digital Strategist Grapefruit: 
– What do you believe will be the biggest digital trends of 2018?
The biggest digital benefits for customers will come from conversational interfaces and specialized artificial intelligence. These technologies enable customers to use natural language to interact with companies and their assets. We will be seeing more and more cases of making a bank deposit by messaging a chatbot or ordering products from the internet by using digital assistants such as Google Home or Alexa.
We are seeing specialized artificial intelligence and mixed reality as being the main drivers of digital change inside companies. These technologies are used to strengthen the capabilities of the employees, getting more out of the same individuals. It's a complementary relationship, where the technological aspects fill in for the weaknesses of the humans and the other way around. Blockchain is also a technology that migrated from cryptocurrency to other businesses such as banking and trading, opening new ways of communicating, controlling and tracking information.
– What are they influenced by and why?
The user wants the barrier between the digital and reality to disappear. This desire appears out of the wish of the individuals to interact in a more natural way with everything they use. It's easier to ask "How much money do I have in my account?" than to go inside a banking application and check your account. It's also more natural to interact with objects with your hands than with your mouse.
Another obvious influencer is the progress we have achieved in the fields of artificial intelligence and virtual reality. The fact that these technologies are also researched and developed in an open way is a great contribution because everybody can experiment and share what they learned in the process.
– What is Grapefruit advising its clients this year?
We advise our customers to find contexts inside their company to experiment with each technology mentioned above. It does not have to be a big project. Just big enough that, if successful, it can become a pilot project for a bigger digital change.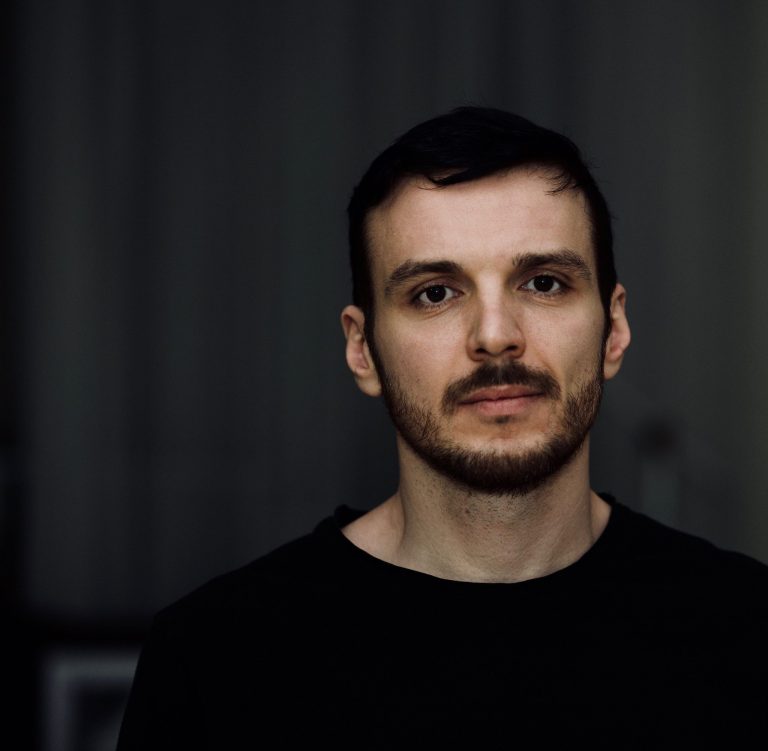 Andrei Balan, Head of Strategy MRM McCann
– What do you believe will be the biggest digital trends of 2018?
Two things I'd look for in the following year are the access and sharing economy spreading to different aspects of our lives and micro targeted content.
– What are they influenced by and why?
Let's start with the access and sharing economy. The basic idea here is the digital environment contributes to a steep increase in the number and intensity of desires. The overall digital connectedness lets us know about products and services virtually instantaneously. It also provides us with unprecedented insight into other people's curated live, so we get to know what everyone has and does. These are both vectors for wanting more things more intensely. Moreover, things like retargeting contribute to turning these desires into quasi-obsessions. But what happens when the number and intensity of desires increases much faster than the financial means to support them? It builds up to phenomena such as the access economy, the sharing economy and then the democratization of all sorts of things and services. For example, why own music when you can just rent and listen to it? Also, people now get to travel to more distant places because Airbnb allows them to cut accommodation costs and invest more in transport. This is a simple example of touristic democratization enabled by the sharing economy.
Now let's talk about micro targeted content. As it is becoming clearer content is winning the battle with online advertising, we're starting to look more into what, how and why it works. Using real people, famous or not, to provide credibility to content is already something everybody does. The next base is micro targeting, or micro community-tailored content. This means building certain variations into a marketing campaign that make it more relevant for each segment of the public. And then using media targeting to reach each community with the proper variation.
– What is MRM advising its clients this year?
Our advice? Have no fear in riding the trends. I know countless people who regret not investing early in cryptocurrencies. I myself am one of them. The same thing goes with all trends: ride them early enough to be among the ones who profit most.
Top Technology Trends in 2018
The last decade has been undoubtedly under the sign of technology, each year its imprint being stronger and stronger and blurring more and more the lines between fiction and reality.
From AI and VR to the IoT ,companion robots,5G and smart cars, here are the top 18 trends from CES this year, as related by Forbes. 
According to DXC.technology, there are 6 big trends coming our way in 2018: re-platforming the enterprise, the war for digital talent becoming creative and vigorous, qualified enterprises, cyber resilience,companies growing thanks to digital business extensions and artificial intelligence getting smarter and more practical. The detailed information can be found here.
Top 5 marketing campaign that failed in 2016
Sometimes, no matter how big the budget is, some marketing campaigns go completely wrong. There are a large number of reasons for those situations, some of them being the lack of proper research, of attention or just simple the agency's use of juniors. Here are some of the last year's biggest marketing mistakes:
Microsoft and the Millennials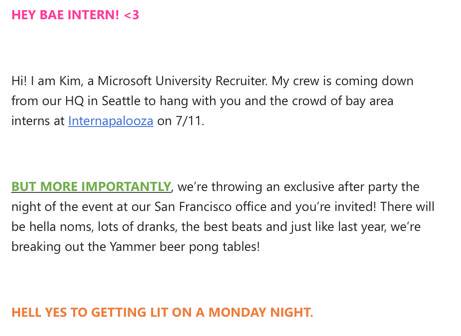 Microsoft's latest attempt to recruit the next generation of engineering talent has backfired, as its rather awkward attempts at 'Millennial speak' have been roundly mocked on social media. In a bizarre effort to look hip, Microsoft promised "dranks," "noms" and other buzzwords at a party for "bae interns."
Jägermeister and the pool party that turns into chemical warfare
In Leon, Mexico, Jägermeister hosted a part in which its staff poured liquid nitrogen into the pool to 'create a cool effect,' an act which created a poisonous cloud, hospitalizing eight and putting one man into a coma. And that while the campaign's tagline was: party responsibly.
Scott Disick's Instagram fail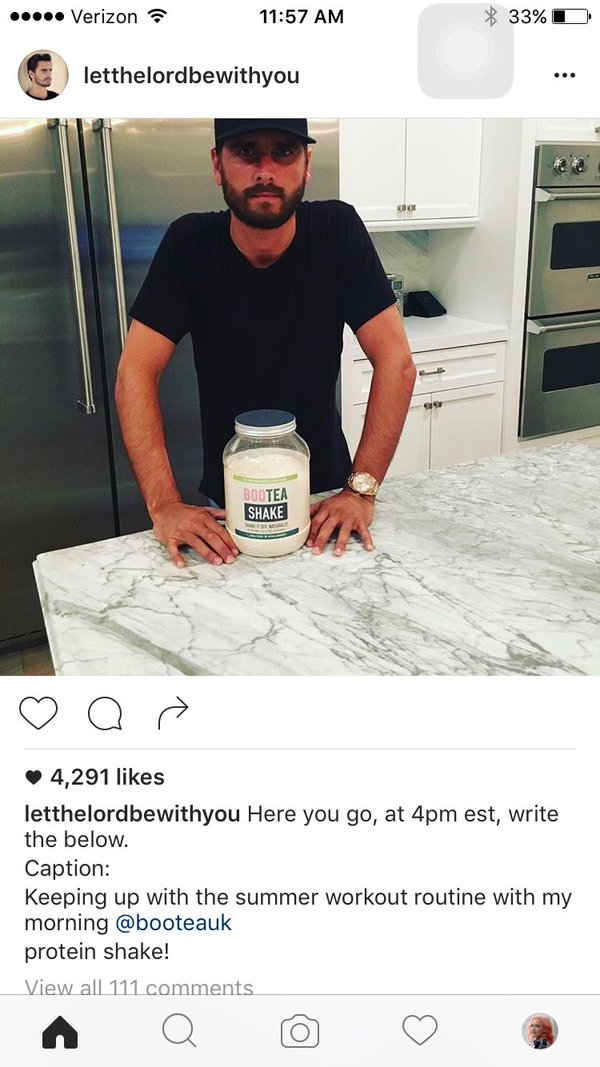 "Keeping Up With The Kardashians" star Scott Disick has become the subject of web ridicule after mistakenly including all the instructions his advertisers sent him on a paid Instagram post.
Microsoft AI Chatbot gone wrong
In March 2016, Microsoft created an artificial intelligence chat bot that talked like a Millennial and learned from humans. But its good intentions backfired, with rogue web users getting it to cite Hitler and support Donald Trump. The conversation extended to racist, inflammatory and political statements.
McDonald's and the fitness tracker 
McDonald's fitness tracker happy meal toy was claimed to bring out its users in a rash. A McDonald's US representative said the firm had decided to remove them "after receiving limited reports of potential skin irritations that may be associated from wearing the band". Reports of skin irritation have derailed plans by McDonald's to give out fitness trackers instead of toys in its Happy Meals. According to The Guardian, McDonald's was hoping the Step It! Activity Band would be a means of getting kids to be more active, Digital Trends reported. The colorful plastic device strapped on like a watch and tracked steps. It blinked as the wearer walked and blinked more rapidly the faster they moved.
Warner Brothers reports its own website as illegal
Film studio Warner Brothers has asked Google to remove its own website from search results, saying it violates copyright laws. The requests surrounded movies like The Dark Knight, The Matrix and The Lucky One. In each of these instances, Warner Bros requested that its own official pages be removed from search results. It also asked the search giant to remove links to legitimate movie streaming websites run by Amazon and Sky, as well as the film database IMDB. The request was submitted on behalf of Warner Brothers by Vobile, a company that files hundreds of thousands of takedown requests every month.
Some more examples during the years, here.
AI versus the human brain
According to prescouter.com, the brain easily keeps the current  lead in intelligence over machines for a number of reasons. First, it has the ability to store and process the information within the same units, neurons, and their synapses. Second, apart from the superior architectural design, the brain clearly holds the advantage in the numbers of the cores if neurons are assumed for the comparative role. Advanced supercomputers have up to 10 million cores, while the brain features nearly 100 billion neurons.
"In computer science, significant research is directed to creating new computing units modeled according to neuronal function. This direction is referred to as neuromorphic engineering. In neuroscience, most efforts are directed towards understanding, as well as preventing age and disease-induced deterioration of brain function. Relatively small efforts are put to research for enhancing overall processing power and functioning of the normal human nervous system.  Enhancing human brain power by interfering with the basic functional parameters, may provide the sufficient counterweight to the "existential risks" posed by the rise of AI," wrote Giorgi Kharebava.
In the developed brain, significant improvements to architecture will be nearly impossible to implement in the near future. However, temporary or even permanent improvement to the brain's processing speed could be a much easier reach for current neuroscience. The cognitive power of the brain, in its significant parts, is a reflection of two processes: impulse conduction in the axon and synaptic transmission. The speed of these functions is the key to a better processing power and is highly variable in the brain. Maximizing or even enhancing these parameters through molecular manipulations may significantly boost overall processing speeds, hence cognitive function.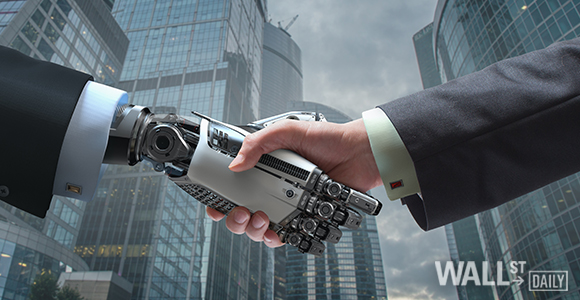 source: Wall Street Daily
AI can be simply divided into two streams: Generalised AI, which we call as Machine Learning (ML) and Applied AI, which focuses on replicating human behavior, such as making robots. "Artificial intelligence (or AI) is a system of computing that aims to mimic the power of the human brain. We have more than 100 trillion neurons, or electrically conducting cells in our brain, that give us the incredible computing power for which we are known. Computers can do things like multiply 134,341 by 989,999 really well, but they can't do things like recognize human faces or learn or change their understanding of the world. At least not yet, and that's the goal of AI: to devise a computer system that can learn, process images and otherwise be human-like," wrote Torah Kachur for cbc.ca.
In either case of generalized AI (ML) or applied AI, we see that the system learns from historical data and parameters that learning into higher order or logic, or pattern recognition, and does its job.
According to journal.thriveglobal.com, as of 2017, brains still have a leg up on AI. By comparisons, human brains can process far more information than the fastest computers. In fact, in the 2000s, the complexity of the entire Internet was compared to a single human brain. After all, brains are great at parallel processing and sorting information. "They are so good at some activities that we take their strengths for granted, like being able to recognize a cat, tell a joke, or make a jump shot. Brains are also about 100,000 times more energy-efficient than computers, but that will change as technology advances," said Frits van Paasschen.
At the same time, estimates are that computers will surpass the capability of human brains around the year 2040, plus or minus a few decades. Whenever computers reach "human capacity," they may just keep right on improving. They are not burdened by the constraints that hold back brains. Neurons, for example, are the brain's building blocks and can only fire about 200 times per second, or 200 hertz.
When it comes to differences, http://scienceblogs.com, points out 10 important differences between the brain and the computers, that you can read about here.
The future, closer to us than we might think
By 2045, the futurists, quoted by dailymail, foresee 'talking' buildings, windows being replaced by augmented reality screens and self-healing, self-driving planes. Moreover, one expert believes we may even ditch technology completely and go back to pens and paper, while another predicts candles and incense sticks will become heavily regulated over health concerns.
The predictions have been made by artificial intelligence specialists, roboticists and futurologists from Australian universities as well as experts from UK-based plant hire company Hewden. Him, with futurologist Dr Ian Pearson, particularly focused on how buildings will adapt over the next 30 years. By the middle of the century, Dr Pearson believes buildings will have artificial intelligence 'personalities' and will be able to 'talk' to people. Homes and offices will collect and process data from various sensors to flag up when repairs are needed or when the heating needs to be turned on.
But some innovations are already here, surprising us. Sony is one of the brands that keeps on giving, on several areas and industries. The brand has recently announced a new series of SD cards it is touting as " the world's fastest." The maximum write speed for the SF-G series will soar up to 299 MB/s, while the read speed will hit 300 MB/s. "For comparison, Amazon's current bestselling SD card can only handle 80 MB/s read and write speeds. The cards will be available in 32GB, 64Gb, and 128GB variations. Part of this increase in speed capability is thanks to the cards' support of the UHS-II interface, which means the cards sport an extra row of connecting pins for better transfer speeds. Sony has yet to announce pricing for these speedy cards, but they have listed them as being available as soon as Spring 2017," writes Futurism.com.
According to Business Insider, Ford of Spain collaborated with Espadaysantacruz Studio to create a crib that simulates the conditions of driving to put your baby to sleep. Called the "Motor Dreams" crib, it was created for an ad campaign for their MAX models. It features sounds of an engine, gentle movement imitating traffic, and LED lights that mimic street lights. It's all controlled by a smartphone app that can reproduce your car's movement. Ford is thinking more about a real production model. The crib will be given away in a raffle.
A skin-like biomedical technology that uses a mesh of conducting nanowires and a thin layer of elastic polymer might bring new electronic bandages that monitor biosignals for medical applications and provide therapeutic stimulation through the skin. The biomedical device mimics the human skin's elastic properties and sensory capabilities.
"It can intimately adhere to the skin and simultaneously provide medically useful biofeedback such as electrophysiological signals," said Chi Hwan Lee, an assistant professor of biomedical engineering and mechanical engineering at Purdue University. "Uniquely, this work combines high-quality nanomaterials into a skin-like device, thereby enhancing the mechanical properties." You can read more at: https://phys.org/news/2016-11-biomedical-skin-like-bandage-stretchy-durable.html#jCp
What we can for sure see is that the future really looks beautiful. Let's hope it will also make us happy.