These 13 brands use Alexa Skills to engage creatively with their consumers
Is your brand positioned toward consumers? You should consider having an Alexa skill to engage creatively with your consumers.
Why?
Because voice has changed consumer behaviour and brands need to start leveraging its power.
According to eMarketer, voice-control technology has officially moved out of the early-adopter phase and into the mainstream.
The market of voice-assistants (Alexa, Google Duplex, ….) is expanding quickly and the reason is very simple: talking to voice-assistants feels natural to people and it's more convenient.
Voice-assistants users can multitask and get more done with less friction. Shoppers and parents are power users.
Habitual shoppers love the convenience of the shopping experience and getting things done while taking care of a child is every parent's dream.
Discover more insights on voice including the 2019 Microsoft Voice Report in How voice is changing customer behaviour and the way you do marketing.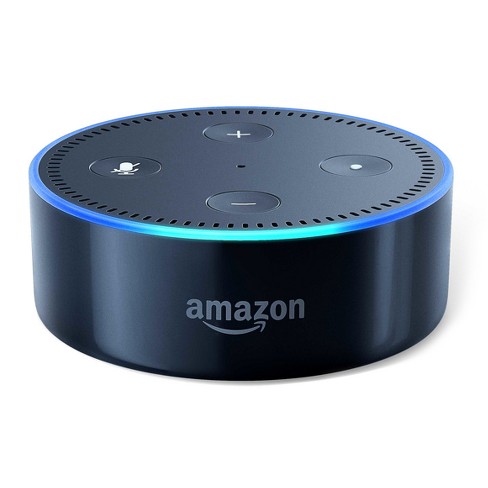 Let's see how 13 brands take advantage of Alexa Skills to engage with their consumers:
1. Starbucks Reorder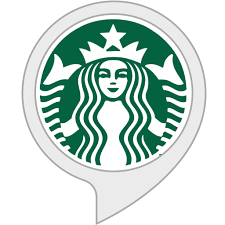 Use Starbucks' Alexa Skill to reorder your usual cup of coffee from one of the last 10 stores you've ordered from.
You can also check your primary Starbucks Card balance and switch between your last 5 previous orders.
2. Domino's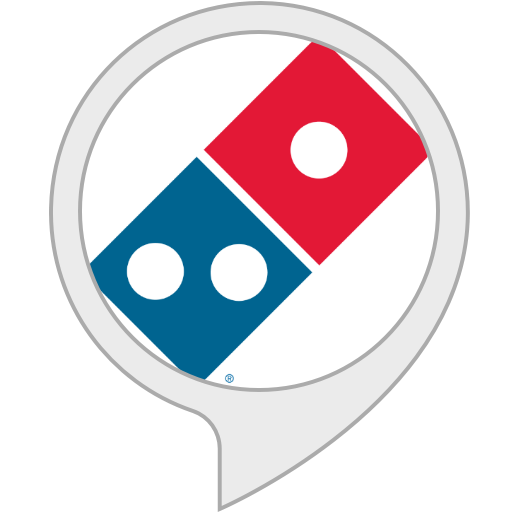 With Domino's skill, you can build a new order from scratch, place your most recent order or check your order's status.
3. Uber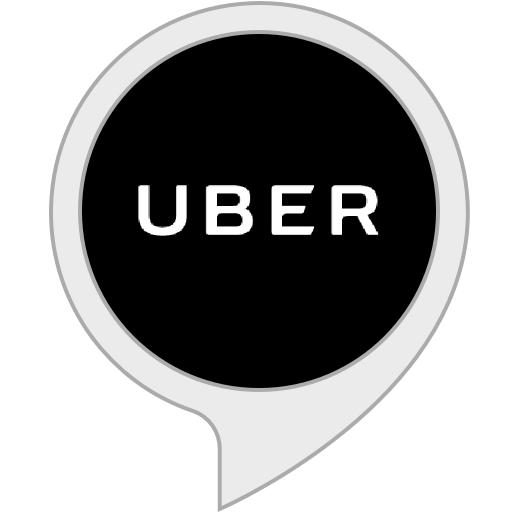 Get a reliable ride in minutes with the Uber skill.
4. Citi Entertainment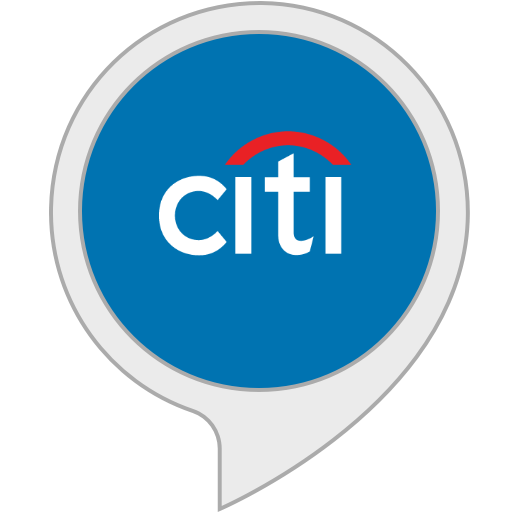 Citi Entertainment is developed by Citibank, the financial services company. Use this skill to search for thousands of live music events all over the country.
5. TED Talks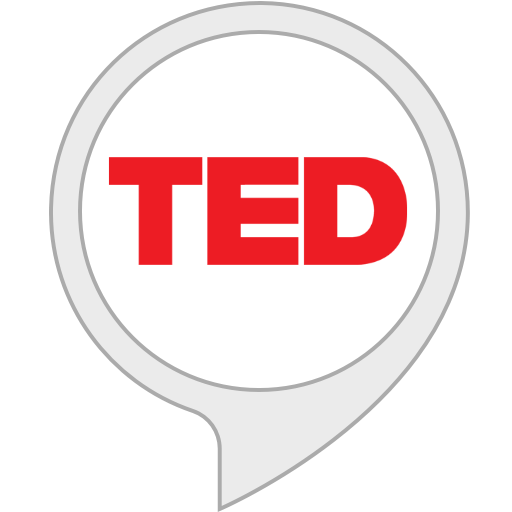 TED Talks are influential videos from expert speakers on education, business, science, technology.
With its Alexa Skill, the nonprofit organization allows users to play the latest TED talk, play random TED talks, or search for talks by topic or by speaker name. They can also play talks that are funny, inspiring, persuasive, courageous, or jaw-dropping.
6. OurGroceries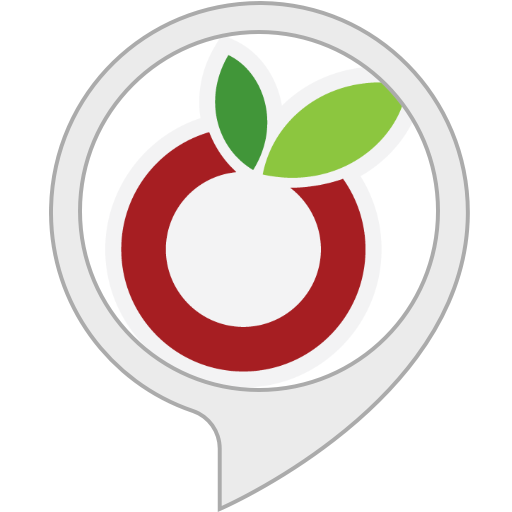 OurGroceries is a mobile app which provides users with a way to keep grocery lists instantly synchronized on all the smartphones in their household.
This skill lets users add items to the shopping lists on their app.
7. Walmart Stories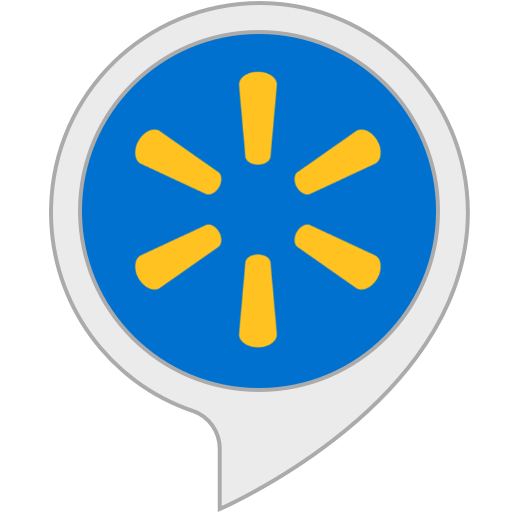 In this skill, Walmart invites consumers to discover how the organization is using innovative technologies to redefine the associate and customer experience.
8. Levi's Assistant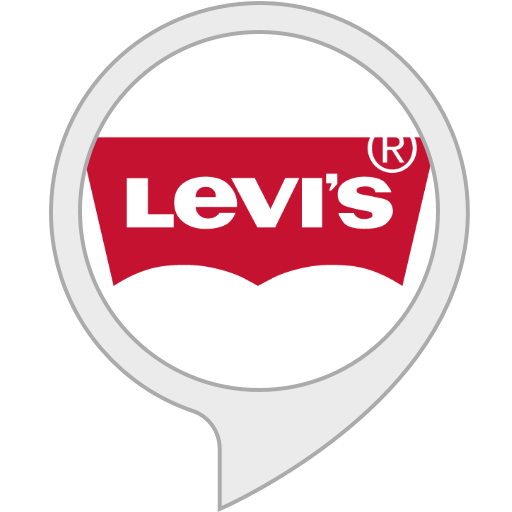 With this Alexa Skill, users get answers to common questions about the jeans manufacturer's services.
Levi's shoppers can get help on return policy, how to use gift cards, available payment methods, and more. They can also get help on finding a pair of jeans or the nearest store, track their order and get information on the latest promotions.
9. Bed Bath & Beyond tip of the day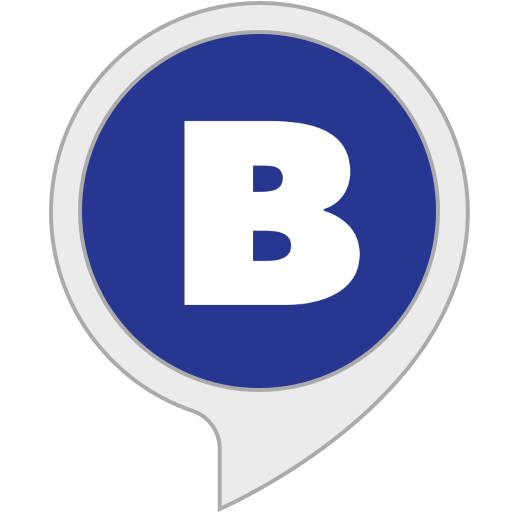 Bed Bath & Beyond Inc. is an American chain of domestic merchandise retail stores.
The company's Alexa Skill provides users with a daily dose of little life-changers like genius hacks, fun facts, smart tips and expert tricks.
The skill also helps users pick the best products for their whole house, top to bottom.
10. Employment Tips by MooreSuccess Inc.
MooreSuccess is an executive recruiting firm with over 10 years of experience. In its Alexa Skill, the company offers exclusive tips and advice for job seekers from an expert human resources executive.
11. Ten Things in Tech by Business Insider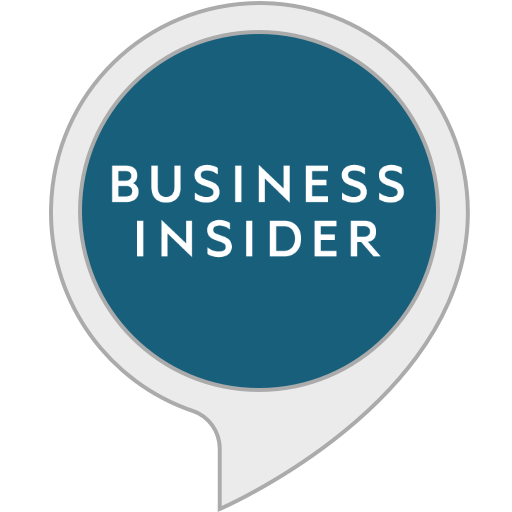 Business Insider, the financial and business news website operating internationally, developed an Alexa Skill which provides users with the biggest daily tech news.
12. Johnnie Walker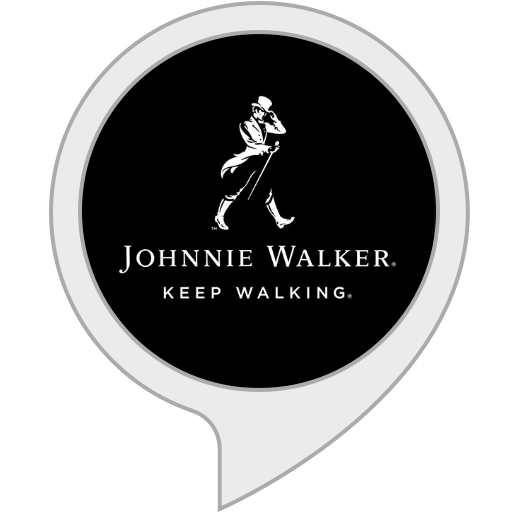 Johnnie Walker, the famous brand of Scotch whiskey goes all-in with its Alexa Skill.
The skill invites users to explore nearly two centuries of whisky knowledge with 4 different options: Choose a Label, Buy a Bottle, Whisky 101, and Try a Guided Tasting.
In "Choose a Label", consumers can find the perfect blend for themselves or a gift through a series of questions about flavour preference and price.
If consumers are looking to simply buy a bottle of Johnnie Walker, they can choose "Buy a Bottle" and Alexa will help them find the nearest store or delivery option.
When they select "Whisky 101", Alexa will share a random fact about Johnnie Walker or whisky in general.
In order to "Try a Guided Tasting", consumers will need one of the core Johnnie Walker Labels on hand: Red Label, Black Label, etc. Then, Alexa will conduct a personalized tasting based on the blend they choose. As they sniff and sip their way through the tasting, she'll give helpful tips and ways to serve.
13. Hellmann's Best Recipes by Unilever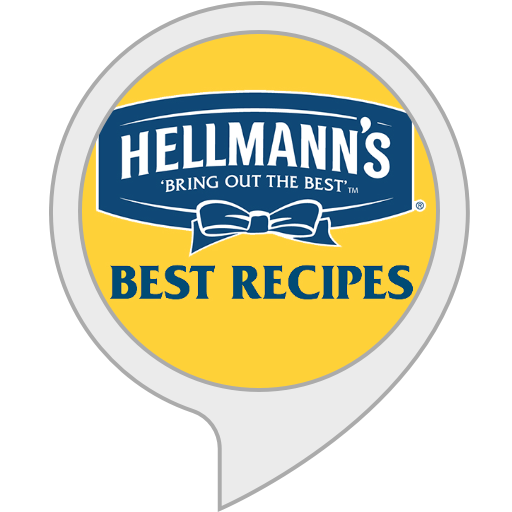 Hellmann's Best Recipes by Unilever is the perfect answer when you want to cook your family a hot meal and need some culinary inspiration. Hellmann's Alexa Skill has got you covered with a large database of delicious recipes. It's too late to go shopping and you need to cook with whatever ingredients you have in your fridge? Hellmann's Best Recipes can help you by providing recipe ideas for ingredients you already have on hand.
Are you planning to launch your own Alexa Skill?
Good!
To make sure you treat your consumers to a great voice-activated experience, here's how your skill needs to be:

Frictionless. Make sure your users' experience is seamless.

Helpful and informative. Include answers that your customers might look for: discounts, catalogue prices, return policy, work hours, the closest store, recommendations related to your product etc.

No commercials. Refrain from including commercials in your skill, it's annoying and it turns people off.

The latest. Provide your consumers with the latest news, the latest company info or products discounts. If you are providing news like the Business Insider, ensure that you upload the latest relevant news to your users.

Entertaining. If it's aligned with your brand values and consistent with your brand voice, be entertaining.

Helpful. Help users complete a task or guide them through the stages of a process (cooking a meal etc). Also, cater to your consumers' needs even if this means not recommending your own product. Hellmann's skill has a large database of recipes with and without mayo.

Keep the conversation going. Find creative ways to keep talking to your consumers on other platforms (email, social media) and turn them into brand ambassadors.
Have you found this article useful?
Share it with your colleagues!
Nvidia – Blurring the Lines Between Virtual Reality and Real Life
Blurring the lines between real life and virtual reality has never seem so close and possible. Nvidia combines its Virtual Reality Holodeck application with Self Driving Cars, in order for a human to be able to take over a vehicle remotely, in the event of a problem.
According to TechCrunch, the driver was sitting on the stage of the convention center wearing an HTC Vive and seated in a cockpit-like car with a steering wheel. Using Nvidia's Holodeck software, a car was loaded. Then, a video feed appeared showing a Ford Fusion behind the convention center. The driver in VR had seemingly complete control over the vehicle and managed to drive it, live but slowly, around a private lot. He navigated around a van, drove a few hundred feet and parked the car. The car was empty the whole time.
Inside the simulation, users could grab the car's steering wheel, or watch it explode into its component parts. According to VentureBeat, the Holodeck will be available more widely as a demo in September.
Moreover, according to enterprisetech.com, Nvidia revealed how it's planning to use virtual reality technology to accelerate the testing of autonomous vehicles. The new offering, called Drive Constellation, could dramatically improve the capability to test certain driving conditions, such as snow or blinding light, that can be hard to get in the real world.
Nvidia will use Drive Constellation offering to scale up the testing of the algorithms that autonomous vehicles use to make decisions. The solution, which is expected to be available in the third quarter, will combine two main products.
The first component in Drive Constellation will be the company's Nvidia Drive Sim software, which simulates the data emitted from sensors used in an autonomous vehicle (AV), including visual cameras, thermal cameras, radar, and LIDAR. The second component will be Nvidia Drive Pegasus, the GPU-powered computer that actually processes the AV's sensor data in real time.
Together, the components will allow Nvidia customers, such as Google and Uber, to significantly ramp up the number of miles driven in cyberspace before putting the AV on the road for a real-world test.
GfK: global smartphone revenue grew 18 percent year-on-year to USD 129.8 billion in 1Q 2018
Global smartphone demand fell two percent to 347 million units in the first quarter of 2018 (1Q18), according to the research and analytics' company GfK. Demand was especially bad in China (down six percent year-on-year) and North America (down five percent year-on-year). Still, global smartphone average sales price (ASP) growth accelerated further to 21 percent year-on-year in the first quarter of 2018. As a result, revenue grew 18 percent year-on-year to USD 129.8 billion despite the fall in demand.
We start the year with a very different picture to the final quarter of 2017, when smartphone demand records were broken. In the first quarter of 2018 by comparison, there was a year-on-year decline in global smartphone demand. It's perhaps no surprise as we hit saturation point in more markets. On the other hand, consumers are tending to choose higher-priced models as they embrace the latest innovations offered by smartphone brands. As a result, the average sales price grew by an astonishing 21 percent year-on-year to USD 374. This led to 18 percent revenue growth globally, which is exceptional for a maturing industry." – Arndt Polifke, GfK's telecom expert
Western Europe: Revenue increased by 23 percent year-on-year
Revenue increased by 23 percent year-on-year in 1Q18 to USD 14.5 billion, driven by a 26 percent rise in ASP which was boosted by growing demand in the ultra-high-end segment. This came despite smartphone demand in Western Europe falling two percent year-on-year to 28.3 million units. The markets experiencing the biggest fall in demand the first quarter were Great Britain (down 11 percent year-on-year), Spain (down seven percent year-on-year) and France (down four percent year-on-year). However, while ASP is likely to continue to rise, GfK forecasts smartphone demand in the region to be flat in 2018.
Central and Eastern Europe: A stellar performance by Ukraine bolsters 1Q18
In Central and Eastern Europe, revenue grew by 35 percent year-on-year to USD 5.9 billion. This was driven by a 29 percent rise in ASP, while demand increased five percent to 19.7 million units. Ukraine was key to the demand growth, with demand here rising 23 percent in the first quarter. Russia and Poland, the two largest markets in the region, both experienced two percent year-on-year demand growth. Looking to the full year, GfK forecasts that continued growth in Russia and the Ukraine will drive up smartphone demand in the region by seven percent.
North America: Demands decline in 1Q18 
In North America smartphone demand declined by an estimated five percent to 35.8 million units. GfK forecasts smartphone demand in North America to decline by two percent in 2018.
Latin America: Demand grows boosted by strong performances in Colombia and Argentina
In Latin America, smartphone demand continued to grow in 1Q18, with sales of 32.8 million units, up three percent year-on year. Revenue grew five percent year-on-year to USD 10.3 billion. Although there were declines in both Brazil (falling four percent year-on-year) and Chile (down 18 percent year-on-year) in the quarter, this was offset by strong growth in Colombia (up 41 percent year-on-year) and Argentina (up six percent year-on-year). GfK forecasts smartphone demand growth in the region will moderate to three percent in 2018 due to declines in Brazil.
Middle East and Africa: Egypt and South Africa drive growth
In the Middle East and Africa region, smartphone revenue grew seven percent year-on-year to USD 11.4 billion in 1Q18. Demand rose two percent to 44.1 million units driven by Egypt (plus 42 percent year-on-year) and South Africa (plus 13 percent year-on-year), as consumers continued to upgrade from feature phones to smartphones. GfK forecasts unit demand to increase four percent in the region in 2018.
China: ASP increases offset falling demand for smartphones – for now 
In contrast to previous years, Lunar New Year promotions failed to drive year-on-year smartphone demand growth in China, with demand falling six percent in the first quarter to 109.6 million. However, revenue grew by 14 percent to USD 41.1 billion, with both domestic and international brands persuading the Chinese to migrate to more premium devices. The online sales channel continued to experience strong smartphone demand growth, but this was more than offset by declines in the operator channel. GfK forecasts smartphone demand in China to decline by four percent in 2018 as the market becomes more saturated.
Developed Asia (Australia, Hong Kong, Japan, New Zealand, Singapore, South Korea, Taiwan): South Korea drags region to negative performance
In Developed Asia, smartphone revenue increased 13 percent year-on-year to USD 12.4 billion. This was driven by ASP, which rose 16 percent to USD 707. Demand fell three percent year-on-year in 1Q18 to 17.6 million units. Although Australia experienced strong demand growth of 22 percent year-on-year, this was offset by a 16 percent decline in South Korea demand. GfK forecasts demand in the region to decline by four percent in 2018, dragged by South Korea.
Emerging Asia (Bangladesh, India, Indonesia, Cambodia, Malaysia, Myanmar, Philippines, Thailand, Vietnam): Declining demand in India weighed on the region
In Emerging Asia, demand was flat year-on-year at 58.7 million units. However, revenues grew 14 to USD 11.0 billion percent due to rising ASP. In India, smartphone demand fell four percent as an influx of low-priced, 4G-enabled feature phones stunted smartphone adoption. In contrast, Indonesia and the Philippines enjoyed demand growth of 18 percent year-on-year and 16 percent year-on-year, respectively. GfK forecasts smartphone demand in the region will grow seven percent in 2018.
In 2018 so far, consumer sentiment in Europe remains cautiously optimistic
In the first quarter of 2018, consumer sentiment in Europe remained at a relatively stable level. In March, however, the GfK Consumer Climate for the 28 EU states showed a slight decline, reaching a level of 20.6 points. In December 2017, it stood at 21.1 points. For 2018, GfK predicts an increase in private household consumer spending in the European Union from 1.5 to 2 percent in real terms.
The mood of European consumers is proving to be rather less optimistic in the first quarter of 2018 than at the end of last year. Countries that showed strong increases in 2017 have clearly lost points. On average across all EU countries, economic expectations fell in March 2018 to 15 points. This is two points down on December 2017. In France and Austria, in particular, the euphoria appears to have diminished temporarily in the wake of the elections. Consumers in the Czech Republic and Belgium have a far more positive view of the economic development of their countries.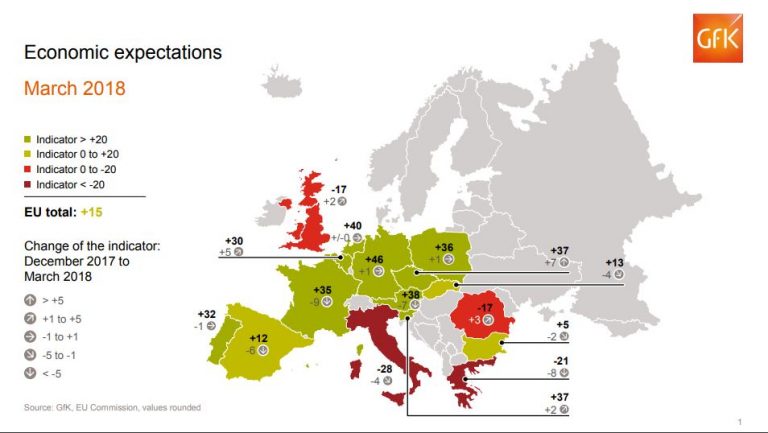 Income expectations continued to rise on average across Europe. They increased by 1.3 points in the first three months to reach 16.3 points in March. Consumers in Great Britain and Bulgaria were particularly optimistic that wages would rise and registered double-digit growth for this indicator. Clear losses were recorded in France and Spain.
The propensity to buy fell on average across the EU by 1.3 points at the beginning of the year and stood at 19.7 points in March. This indicator rose particularly strongly in the Czech Republic (in contrast to most other European countries) and underscores the generally positive mood of Czech consumers.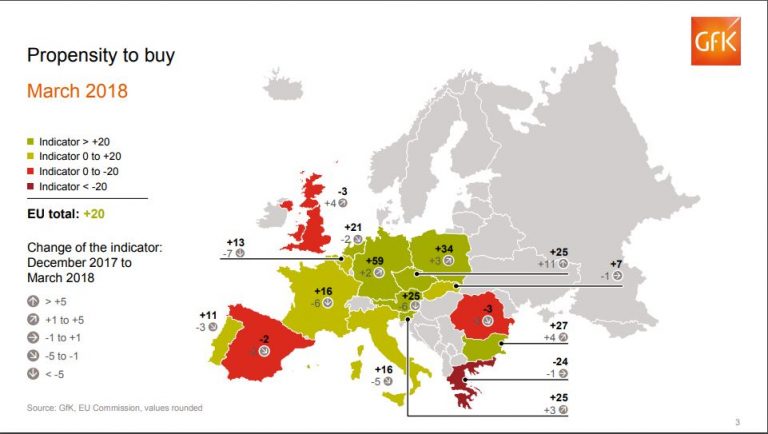 As further shown by the study, in the first quarter of 2018 Romanian consumers continued to show a lack of optimism. Even if the indicators did not record such strong losses as in December 2017, income expectations and propensity
to buy fell again. Only economic expectations showed a slight rise, improving by 2.7 points to -16.6 points.
Still, the income expectations of Romanians are in a downward spiral. The values sank further with a single digit fall, reaching 4.1 points in March, 2.6 points lower than in December 2017. In March 2016, this indicator stood at 33.7 points.
Propensity to buy showed a similar trend. In March it fell to -2.7 points, 2.5 points below the value of December 2017.
The extensive results can be read here.
Contextual editorial video content in a video intelligence connected world
Contextual editorial video content dramatically increases a consumer's engagement and recollection of video advertising on a web page, showed a new study about video intelligence, conducted by Lumen Research. The findings show an increase in dwell time by a third and improves user perception of publisher platforms by 9%.
In the study took part 200 consumers that were asked to share opinions on commercial and editorial content on an entertainment site, looking at engagement, dwell time and perception – both with and without contextual content. Respondents were invited to download Lumen's software onto their laptop computers, which temporarily turns their computer's webcam into an eye tracking camera. The participants eye movements were monitored to understand what they looked at – and what they ignored.
The findings showed an overwhelmingly positive reaction from when users are presented with contextual video content instead of standard advertising, or out-of-context video. Contextual content was shown to increase dwell time on the page by 33% – from 33 seconds to 47. The placement of video intelligence contextual content also saw an increase in the attention users paid to accompanying advertising, with 71% of respondents engaging with pre-roll video when viewed alongside contextual content, compared to just 50% when viewed without. Recollection of pre-roll was also increased as a result of the page featuring coherent contextual content.
Perception of publisher sites is improved with contextual video as a result of increased attention and engagement with content across the page. 85% of respondents described the page as engaging when viewed with contextual video (78% without), and 80% thought the entertainment site had 'was enjoyable to browse' when viewed with contextual video (69% without).
"We already knew contextual editorial content dramatically improves user engagement with advertising content, but to see that it improves engagement with other ad-content and native editorial content is fascinating. At video intelligence we're dedicated to helping publishers deliver great user experiences, and we're pleased to see that vi stories delivers a strong halo effect for both brand and publisher," said Kai Henniges, CEO and co-founder of video intelligence.
On his turn, Mike Follett, managing director of Lumen Research, added that, because contextual content like video intelligence stories is more relevant and interesting than typical digital videos, people are willing to spend time with the accompanying advertising to see it, demonstrating that video intelligence stories makes both native content and non-contextual advertising on the same page more memorable. Attention matters – and vi drives attention.
vi stories allows publishers to embed a native video player on their platform that matches the look, style and design of their app or website. A natural language machine learning algorithm, powered by IBM Watson, finds and serves editorial video based on its analysis of the page content. Content is sourced from a vast and continually updating video library, containing clips from outlets like ITN, Bonnier and Euronews.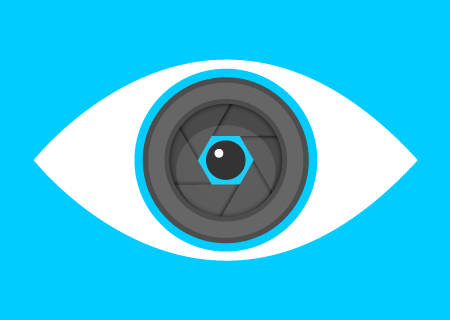 The product aims to create highly engaging experiences for users and increase the time they spend on the site, creating greater monetisation opportunities on publisher platforms. vi stories inserts advertising within the player, allowing advertisers to target engaged viewers with audience-appropriate branded content in a native media environment.
The research saw participants read an article on an entertainment website about the Oscars, half with contextually relevant video content and half without. The same ad for M&Ms ran before both videos. Having read the article and had the chance to watch the video, respondents were asked to complete a short questionnaire to assess their recall and perception of the ads they had seen and their perceptions of the publisher site. The respondents were paid for their time, and the software deleted from their machines as soon as the test was completed.
vi is a contextual video platform, connecting publishers, content providers and brands through video storytelling. Video inventory is lacking, and users are hard to captivate, therefor vi's tools use contextual matching to create compelling video experiences on desktop and mobile. vi offers a full suite of self-serve tools: a video syndication engine powered by machine learning, a video ad server and an SSP. vi is trusted by 20,000 publishers to deliver millions of contextual video stories every day.
Brand loyalty: chronicle of a death foretold
by Ionut Rosca, Behaviour Planner at g7 Romania
Brand loyalty has been on everyone's lips these past years, with some voices prophesizing a sense of impending doom in response to profound cultural shifts and to the ongoing digital disruption of the consumer journey. Dying or not, there is a general consensus that the never-ending proliferation of brands, the rapid rise of private labels and the steep price competitiveness generated by brands with little, if any, effective differentiation are wearing loyalty down.
This is big news for marketers and advertisers. Loyalty matters. This goes without saying for any customer centric business model, as loyalty saves costs, generates greater sales and creates an entry barrier for the competition by making consumers less sensitive to their marketing efforts. By cause of necessary consequence, brands are responding by creating  loyalty programs, but so is everyone else, flooding the market with overchoice and that means many of these programs will seldomly be used or deliver meaningful and distinctive interactions.
So, if loyalty programs fail to deliver, it's gloves off for marketers and time to return to oldest play in the book: promotions and discounts. This tactic has been an all-time marketing favourite, a double-edged tactic which uses better value for money as the argument to loyalize existing customers and to prompt others to switch. But what happens to loyalty when all players in a category start using this scheme?
To find out we conducted an inhouse loyalty research on the Romanian household care category, which had reported the largest share of promotions in 2017. We used a simple conceptual framework, defining loyalty as a biased positive attitude toward a brand or product triggered by satisfaction and measured empirically by repeated purchase over a given period of time.
Our data shows that the brands included in our research have an average share of 40% loyal consumers, which bought their brand of choice over a period of six months, while the remaining percentage switched between two or three brands in this period. What is really interesting in this category, where all players are cutting prices, is that switchers are not making bargains in terms of value versus satisfaction, as their levels of satisfaction were strikingly similar for all the brands in their consideration set.
The FMCG industry is notorious for its low levels of consumer involvement generated and this is doubled by short shopping cycles that allow consumers to experiment with brands all the time. When an environment of constant aggressive discounts is added to the equation what this does is corner loyalty even more.
Frequent discounts will make loyal consumers less loyal as they will begin to question the real price of their brand of choice, which is exactly what loyalty is supposed to counter, while switchers will be prompted to shop smart, by building a repertoire of brands that deliver similarly functional benefits and that are always available at the best prices on the market.
The effect of discounts over loyalty is nothing new. It has been researched since the 80s, with results similar to the ones mentioned earlier on, yet brands continue to apply the same tactics to this day, in response to a snowball effect of disruption and lack of optimal distinctiveness and despite the multitude of research-proven options for building consideration and loyalty.
I won't call upon using the same tactics and expecting different results, instead I will resort to a quaint rule of thumb which precedes what we call marketing today:
Fidelity purchased with money, money can destroy"- Seneca.
EACA welcomes increased transparency in platform to business relations
Online platforms will have to become more transparent when trading with businesses, according to a proposal released by the European Commission today. The regulation would introduce new rules for platforms obliging them to simplify their terms and conditions, to lay out the main parameters for ranking and to provide for redress mechanisms.
Advertising and media agencies work closely with platforms, such as Google and Facebook, and must be able to rely on fair, transparent and balanced trading practices. EACA therefore endorses the proposed rules on terms and conditions, ranking and redress.
According to the proposal, however, platforms would still be able to deny access to certain metrics to business partners, forcing agencies to rely on platforms' self-declared numbers.  EACA therefore calls on the European Commission to include a provision which would allow businesses to employ third party auditors to verify platforms' metrics.
"Platforms provide a unique environment for brands to reach consumers and markets with relevant advertising. There is a value exchange between the consumers of platforms who enjoy their functions, information, and utility; platform owners who build their businesses on advertising revenues; and brands who provide monetization in support of their need to advertise. To maintain a trust-based relationship, platforms must increase their transparency and share more metrics with their advertising clients so we can objectively assess the effectiveness of campaigns and consider investment decisions", Dominic Grainger, President of EACA said.
The European Association of Communications Agencies (EACA) represents more than 2500 communications agencies and agency associations from nearly 30 European countries that directly employ more than 120 000 people. EACA members include advertising, media, digital, branding and PR agencies.  They create and place adverts and develop brand-building campaigns.
How To Create The Right Niche Positioning Strategy
Niche marketing is a targeted marketing plan that focuses on one particular section of the market that has high potential to connect with a product or service. Instead of casting a wide net in mass-media and large-event marketing, niche marketing zeroes in on strategically selected venues and media platforms that have high concentrations of these targeted consumers.
Niche Marketing Strategies (according to marketing-schools.org):
Word-of-Mouth Campaigns: These campaigns rely more on conversations among consumers than advertising or marketing materials touting the product or service. Brand exposure is low key and subtle, such as sponsorship or giveaways at events or establishments frequented by the niche market. As a result, these campaigns take longer to develop and yield results, but the returns can be extremely high, given that word-of-mouth recommendations generally carry a lot of weight with consumers.
Trusted-Messenger/Endorsement Campaigns: This strategy hinges on finding a few key influencers in the niche market and enlisting them as spokespersons on behalf of a product or service. An example of this strategy would to hire Wilford Brimley (a longtime actor who is known and loved by many senior citizens) as spokesperson for medical products used frequently by the elderly. The success of these campaigns is highly contingent on the credibility of the spokesperson and the sincerity with which the endorsement is delivered.
Targeted Collateral Campaigns: This strategy relies on consistent brand exposure to the targeted Niche Market. Just about any radio station that plays a niche type of music (alternative, country & western, or classical, for example) that appeals to a certain audience will employ targeted collateral campaigns. They might distribute collateral and attend concerts by artists played frequently on their station, or advertise in local music/entertainment publications.
Choosing your niche positioning is one of the hardest decisions a business can take, as the dimension of the market you are entering on is very important.
Evaluate your target markets under several criteria. First and foremost, define and size the market. If it's too broad, it's not really a niche. If it's too small, you will plateau very quickly. At the same time, examine the barriers to entry. If anyone can enter the market, it will be very hard to sustain a competitive advantage. Select niches that require an investment, both in time and dollars, because that will keep others out. – stickybranding.com
More that than, the niche chosen should take the account the field you are specialized on and have the best expertize to offer to your consumers. Your ability to service your niche and create sustained competitive advantage will come from your operations versus marketing. When customers seek out a specialist they have high expectations. And your business and services must reflect that reality.
Positioning involves also the followings taken steps: identifying the organisation's or brands possible competitive advantage, deciding on those that are to be emphasized and implementing the positioning concept.
At the same time, don't forget about the key factors that make you and your brand/company special and different on the market. They must always be in top of your communication and strategy plan.
5 pieces of advice for entrepreneurs in 2018, the media agency point of view
Having the right media mix and campaigns represents a very important moment in a company's marketing strategy. Choosing the right track might be hard to find, therefore every business needs a good media consultant. A point of view written by Razvan Varabiescu – CEO Dentsu Aegis Network Romania.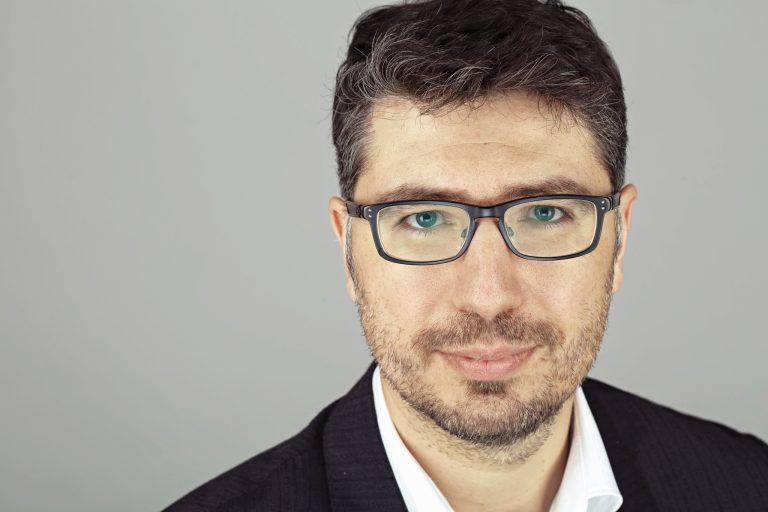 Disrupt Or You Will Be Disrupted.
In a digital economy you have to look at things as a start up or as a business turnaround. If in the past because of the volume of media budgets one could afford to "ignore" the small competitors who due to the financial entry barrier did not afford big reach on TV or other kind of exposures, today, regardless if you are a startup or a 20-year market leader, one can not ignore the new environments, the opportunities that appear, you have to be forever ready to disrupt and to think things like a start up.
Content Is King
Today, the consumer has an overwhelming number of options on how to consume media. Whether we are talking about digital radio or analogue TV or live vs. registered by Netflix, Amazon Prime, HBO Go, YouTube etc., it is very important to integrate the product into the content. The environments are evolving and it is increasingly difficult to predict where and how consumers consume media. However, it is certain that the relevant content for them is different, so the big players continue to invest permanently in premium and unique content. The more we manage to integrate the media into the content, the more we make sure that we will not be ignored.
Data Is The New Currency
Everybody talks about our data. However, data collection is still at the beginning. 92% of the data we have today is gathered over the past 2 years and probably the trend will continue. It is still not too late to collect data on our consumers. Why? This is simple: in the future when all the media acquisition is done programmatically, the data we have will make the difference. Imagine a world where the cost per thousand is given by supply and demand, the difference being made by how many consumers I need to reach to meet my marketing goals, sales, etc.; the most effective campaign will be the one that achieves its goals by reaching as few people as possible by getting in contact with those who are willing to act. But how do we figure out who they are? Using the data, obviously.
Strategic Thinking At The Core
As media moves towards programmatic, the price pressure will drop and a relevant and different strategy will make a difference. If in the past we were all strategists and we had strategies for media, PR, BTL, communication, marketing, etc. all today's touchpoints are interconnected and need to have a single strategy able to deliver in all communication disciplines. We cannot have a TV campaign anymore and pray that someone writes a post on a blog about the product, we cannot pay 2 bloggers hoping to get the story. Things must be thought from the beginning, interconnected, measured. The strategy will make the difference exactly as low prices on TV was the law.
Attract The Right Talents
This is probably another cliché. But we have to realize that the Y generation is the generation that will provide the main workforce for the next 20 years. 54% of companies will work with online workforce over the next 5 years. It's the savvy digital generation. Every hour a car replaces the work of a man. The main problem we have in the coming years is to succeed in attracting and securing talent in the organization. For this, every manager should ask himself how can he change organizational culture to adapt to the new needs of the millennial generation. Let's not forget we're talking about a sensitive generation called the Snowflake Generation.
How Luxury Marketing Will Look Like in 2018
The concept of luxury is changing, just like everything we are surrounded by is, like our preferences and sometimes passions. Consumer expectations of luxury continue to rise, and that what used to be luxury is now seen by the current generation of consumers, everyday experiences. And, as always, technology has a big part in this change as it makes everything easier,closer and more affordable, therefore what some years ago was considered luxury today might not be so. And just like what today is luxury in the years to come might not be anymore. The definition of luxury is changing, while "upper luxury" appears.
According to Deloitte's "Global Powers of Luxury Goods 2018", the world's 100 largest luxury goods companies generated sales of US$217 billion in FY2016 and the average luxury goods annual sales for Top 100 companies is now US$2.2 billion. The report discusses the trends and issues that are driving the luxury industry. It also identifies the 100 largest luxury goods companies based on publicly available data for FY2016 (which they define as financial years ending within the 12 months to June 2017), and evaluates their performance across geographies and product sectors.
The growing importance of non-western markets for the luxury goods industry has been supported by supply chain leadership, technological innovation and international investment. These factors will help maintain further strong
growth in these geographical markets.
Deloitte's "Global Powers of Luxury Goods 2018" points out:
Luxury brands have refocused their business strategies to capitalise on these changes. Giorgio Armani is engaged in an in-store installation collaboration agreement with Colombian artist Marta Luz Gutiérrez, while Louis Vuitton is conducting an advertising campaign using a
building designed by the late Mexican architect Luis Barragán. Rising prosperity in major cities and growing formal market power over the black market will ensure sustained Rest of the World (ROW) demand for luxury goods. To succeed in this context, luxury players should focus their investments on digital connectivity, upwardly mobile consumers and bold business models, which are key components of the
personal luxury industry today.
Some aspects that marketers must pay attention and act on in 2018:
Still according to Deloitte, collectively, Millennials and Generation Z will represent more than 40 per cent of the overall luxury goods market
by 2025, compared with around 30 per cent in 2016. Unlike Baby Boomers, many Millennial luxury consumers expect to interact with brands across a range of digital platforms, rather than only through traditional channels. Millennial consumers are also important for in-store shopping and expect a high-value, customized experience. Luxury brands should seek to change their business models to meet this demand, for example by providing more loyalty
programs and invitations to in-store events.
Customize your approach according to your audience. Personalization is still key as a marketing technique to be used as 45% of luxury consumers are asking for personalized products and services. With different expectations, younger
shoppers seek a personalized shopping experience that seamlessly integrates both online and offline platforms. This shift has motivated demand for connective technology such as Augmented Reality (AR) and Artificial Intelligence
(AI). By using AR and AI technologies, luxury brands can provide a personalized consumer experience, reach a wider audience, deepen product experience, and build stronger customer relationships. In parallel, the development of technologies such as voice commerce and the Internet of Things (IoT) are reshaping the entire luxury industry.
Luxury brands positioned as reliable sources of AI-driven recommendations are improving how they engage with consumers. More widespread adoption of AI is also making consumers increasingly reliant on suggestions and advice
provided by their various devices, rather than making decisions based on personal experience.
Social media becomes an important marketing tool for luxury as well. Instagram became the leading social media platform for fashion designers. Gucci more than doubled its Instagram followers between 2016 and March 2018, with successful Insta-campaigns such as #TFWGucci.
In future, the biggest challenge for luxury brands will be to make optimum use of social media without compromising their brand values. The success of a social media strategy will be converting "likes" into an interactive and engaging experience for customers.- Deloitte
An omnichannel approach – onnichannelluxury
A true omnichannel global market environment would require luxury brands to close gaps in customer experiences across channels, to offer a seamless, unified brand experience irrespective of the device or physical touchpoint used. Therefore, each channel needs to interact with and support
others to establish a single brand presence. Demand for an omnichannel approach is a natural development from the spread of digital technology and
e-commerce markets. During this process of change, the ability of luxury brands to leverage available inventory will be a key differentiator.
Digital must remain a priority to define an omnichannel strategy compatible with target expectations. The percentage of online sales perceived as being additional, and not a cannibalization of, physical sales is decreasing each year, with China the least cannibalized country to date.
"Luxury brands should develop their mobile strategy: 55% of luxury consumers buying online use their mobile phones versus personal computers. Peaks appear among the youngest generations and Chinese consumers, 75% and 77%, respectively, of whom use mobile. Social media and influencers are gaining power. For the first time, social media is the first source of information and the channel of primary impact used by true-luxury consumers, followed by magazines and brand websites. Five platforms (Facebook, Instagram, WeChat, Weibo, and QQ) are dominating the social media world, but Facebook is losing momentum to Instagram in the Western world and QQ is losing momentum to WeChat and Weibo in China," states in "True-Luxury Global Consumer Insight", the fifth edition of an annual study by The Boston Consulting Group (BCG) and Altagamma.
Millennials: Consumer Aspirations Are Disrupting Luxury
Collaborations with streetwear brands and artists are becoming the norm for Generation Zers and Millennials. "Collaboration covers demand for newness in a less risky way. It gives brands a cool edge and strengthens brand awareness as well as increases willingness to buy the brand. Collaboration is increasingly in demand and turns out to be a very effective purchasing incentive," said Olivier Abtan, a partner in BCG's Paris office and the global leader of the firm's luxury, fashion, and beauty topic.
Unlike "absolute luxurers," who buy luxury items exclusively, millennials do not hesitate to mix and match. According to BCG's study, about 55% of this group trades down to buy handbags or T-shirts from cheaper brands, or mixes their style by buying sneakers and luxury shoes from luxury niche brands (including luxury sports). This trend appears to fulfill consumers' need to create their own style. When they do look for different brands, it's because luxury brands don't have offerings in certain categories or because of the Millennials' desire to have a unique style, express themselves, and seek out niche brands.
Use iconic personalities in your communication
With all the big changes, some things are meant to last and take the test of time. Chanel's iconic marketing history began with a print advertisement for its perfume, Chanel No.5, in 1921. Its first celebrity endorsement didn't feature until 1954, with Marilyn Monroe. However, it wasn't until 2005 when Chanel first adopted videography, and from here, the rest is history.
"Despite not adopting social media and integrating the platform with videography until 2009, its marketing strategy is nothing short of stupendous. Selecting admirable public figures such as Keira Knightley and Nicole Kidman to star in Chanel's unmistakable short films, revived the brand as an iconic symbol of both cultural and digital relevance. With the use of video and social media integration, Chanel has grown to having more than 57 million social followers globally, the highest in the luxury fashion industry. The brand focused on Facebook as their initial social media platform, due to the video capabilities such as extended video length, that Twitter and Instagram do not support. For the brand's primary consumer, the more wealthy and mature client, Facebook was the ideal platform for accessing this demographic," wrote Little Agency.
Sensory Branding
According to Retail Insider, British Airways is encashing big on a recent study on sensory sciences by Oxford about how sound influences the taste of food. Based on the findings of this study, they launched a list of 13 in-flight tracks to enhance the taste of the meals served during the flight, providing a truly luxurious experience. Moreover, Soundwich in Portugal delivered gourmet sandwiches packed in metal boxes that play music chosen by the chef when opened.
More ideas you can see here.