BRAND MINDS LIVE: 2020's highlights
In this article
BRAND MINDS Mission & Vision;

BRAND MINDS 2020: The first virtual stage made with unreal technology;

BRAND MINDS 2020 Lineup: 3 days, 19 global thinkers, 14.000 professionals from all around the globe;

Wrap up: BRAND MINDS 2020 in numbers and stats;

2021 – We are stronger together: The plan for 2021 to help you achieve your business goals.
BRAND MINDS – Mission and vision
BRAND MINDS is the ultimate business experience.
Our mission is to unite the business world.
Our vision is to inspire people to create a better world.
We strive to create business events that offer a remarkable experience with the goal of improving people's lives. How? By giving them access to world-famous business thinkers and valuable growth opportunities that help them build sustainable companies, now and for the following generations.
BRAND MINDS LIVE 2020 –
The first virtual stage made with unreal technology
At the beginning of 2020, with the pandemic turning our world upside down, on both personal and business level, the large-scale events industry was facing tough challenges ahead.
Event organizers were prompted to make difficult choices. Some organizers chose to wait the pandemic out, while others have decided to leverage the power of technology and transform their physical in-person events to online events hosted on digital platforms.
BRAND MINDS started from a strong desire to inspire people and to create a better world. Despite the unfortunate global situation, we never lost sight of our main objective – to pursue our vision because #LeadersNeverQuit. Each and every member in our community is bringing us gratitude and is empowering us to go further. Therefore we have decided to adapt and transit from a physical event to a digital experience. This is how a unique state-of-the-art virtual stage was created.
With a futuristic design, the BRAND MINDS LIVE 2020 stage was a representation of the company's ongoing commitment to providing every participant with a great experience.
BRAND MINDS LIVE 2020 lineup: 3 days, 19 world-class speakers, 14.000 professionals from all around the globe. 
Regardless of the digital transformation of BRAND MINDS 2020, we realised that this year was the moment when the business community needed our support more than ever. We understood that companies were about to go throughout incredible challenges and had to find empathetic ways to keep their teams all together.  This is why we have decided to make the most of the online opportunity and extend the lineup with 10 more speakers. 10 world-class experts joined the previously announced lineup which increased the total number of speakers to 19:
The amazing speakers provided participants with a 360 overview on everything business: marketing, business strategies, company culture, inclusive leadership, business storytelling, entrepreneurship, blockchain etc.
Wrap up: BRAND MINDS 2020 in numbers and stats
The BRAND MINDS LIVE 2020 event was a great opportunity to go beyond the initial range in terms of communication and bring business education to a global community. Over 50 countries reached totalling 14.000 professionals that choose to join the event.
With no further ado, here is BRAND MINDS LIVE 2020 expressed in numbers and stats: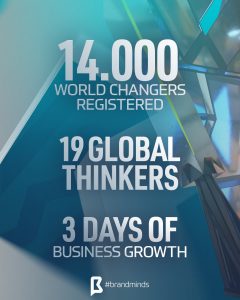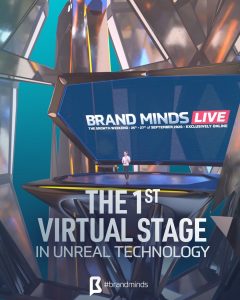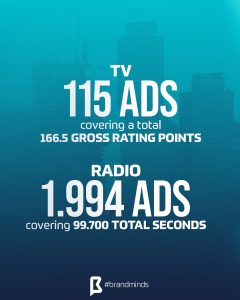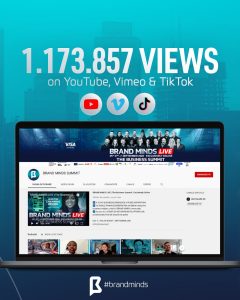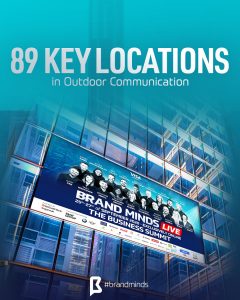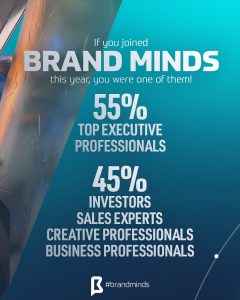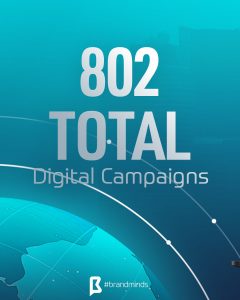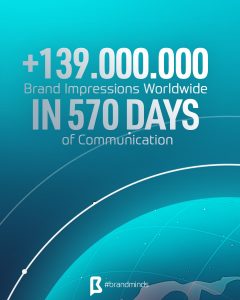 2021 –
We are stronger together: The plan for 2021 to help you achieve your business goals.
Leaving behind 2020, our team's focus in 2021 is to help you make great business decisions!
That's why we decided to take the inspiration further to higher education and organise the first BRAND MINDS MASTERCLASS: BUSINESS STRATEGY MASTERCLASS for Top Executives with London Business School professor Costas Markides. Access for this masterclass can be booked here. Don't miss your virtual seat, the price will go up soon!
NEW BUSINESS HIGHLIGHTS and GROWTH RESOURCES
We will continue to share valuable information and insights on our blog.
NEW CATEGORIES in 2021:
May all your business goals be achieved, and all your plans be fulfilled.
Let's make 2021 the best year of our lives!
Happy New Year, world changers!
How Amazon, Nike and UiPath drive innovation
Innovation is at the core of Amazon, UiPath and Nike. Curious to know how these global companies drive innovation? Keep reading!
Amazon – Innovating by focusing on customer needs like no other company in the world
On December 15, 2020, Amazon announced that Twitter has selected AWS to provide global cloud infrastructure to deliver Twitter timelines.
A day before, Amazon launched Alexa's new Live Translation feature. This feature allows individuals speaking in two different languages to converse with each other, with Alexa acting as an interpreter and translating both sides of the conversation.
Earlier this month, on December 8, 2020, Amazon Web Services (AWS) and the BMW Group announced a comprehensive strategic collaboration to further accelerate the automaker's pace of innovation by placing data and analytics at the center of its decision-making.
These are just a few of the innovations that Amazon releases on a monthly basis. Amazon began focusing on technology innovations in the late 1990s.
The company's first major breakthrough was its recommendation algorithm, also named recommendation engine.
In 2003, Amazon published a research paper which described a new way of filtering, the Item-to-item Collaborative Filtering.
"At Amazon.com, we use recommendation algorithms to personalize the online store for each customer. The store radically changes based on customer interests, showing programming titles to a software engineer and baby toys to a new mother", was said in the paper.
Today, Amazon's machine learning-powered recommendation engine drives 35% of its sales according to a McKinsey report.
An online bookstore initially, Amazon has become rapidly aware of the necessity of becoming a tech company.
In 2019, the research and development expenses of Amazon were around $36 billion compared to $16.9 billion of Microsoft.
Amazon's investment supports the company to achieve its vision of becoming "Earth's most customer-centric company."
Here is a list of the most important innovations developed by Amazon:
Amazon Go
Amazon Go is a chain of convenience stores in the United States, operated by Amazon. The stores are partially automated, with customers able to purchase products without being checked out by a cashier or using a self-checkout station. There are currently 27 Amazon Go stores.
Amazon fulfillment centers
In every fulfilment centre, computer vision systems analyze images to help Amazon staff keep track of everything. Based on data, AI solves a large combinatorial optimization problem and decides which orders to pick at the same time in order to get them in the same box. This way the system minimizes the distance the transport pods have to travel. AI optimization makes these decisions in real-time and with information that is constantly changing.
Amazon Prime Now
Amazon Prime Now is an app which allows users to order tens of thousands of products to their homes with 1-hour delivery and FREE 2-hour delivery.
Amazon Prime Air
Amazon Prime Air is a service that will deliver packages up to five pounds in 30 minutes or less using small drones.
AWS – Amazon Web Services (AWS) is the world's most comprehensive and broadly adopted cloud platform, offering over 175 fully featured services from data centers globally. The platform is used by individuals, companies, and governments, on a metered pay-as-you-go basis.
Alexa
Alexa is a virtual assistant AI technology developed by Amazon in 2014 and first used in the Amazon Echo smart speakers.
Kindle
Kindle is a series of e-readers which enable users to browse, buy, download, and read e-books, newspapers, magazines and other digital media. The device was launched in 2007.
Style Snap
StyleSnap is the latest Amazon AI-powered feature which supports fashion-focused shoppers.
Show and Tell
Show and Tell allows the blind to identify grocery items by holding each item to the Echo Show camera and ask, "Alexa, what am I holding?". The smart speaker identifies the item through advanced computer vision and machine learning technologies for object recognition.
UiPath – The path to innovation is paved with humility
UiPath is the world's leading Robotic Process Automation vendor.
For the second consecutive year, UiPath has been placed highest in the Leaders' quadrant for ability to execute by Gartner.
In July 2020, UiPath became the first European Cloud Decacorn with $10.2Bn valuation in a new funding round of $225M.
At UiPath, innovation comes from actively listening to and engaging with the company's customers. "Solving real-world problems using artificial intelligence (AI)—and pairing AI with RPA—motivates every individual at UiPath."
The company gathers feedback from many touchpoints, including preview programs, its customer advisory board, their 400k+ user community, meetups, and conferences.
UiPath's purpose is to accelerate human achievement. The company's core values are speed, immersion, boldness and humility.
UiPath top management believes that if their people are not happy, they have failed no matter how successful the company is. That's why being a successful leader at UiPath means exercising humility and practising active listening. The employee who is provided with psychological safety is more likely to focus on achieving the company's business goals.
Nike – Innovation through knowledge and insights
Nike is no longer just an athletic shoe manufacturer, it's a technology company.
The brand's mission is to expand human potential. And to achieve that, Nike creates new products through game-changing innovations.
Most innovations come from the brand's own lab, the Nike Sport Research Lab which the company set up in 1980. The lab focuses on biomechanics, physiology, sensory/perception and data science.
Over the course of thirty years, Nike's lab, employing more than 40 researchers has grown into a world-class research facility. Its function is to provide knowledge and insights and turn data into innovative products for athletes.
The Nike Flywire support system, Lunarlite foam cushioning, Hyperdunk basketball shoe are among the most famous.
The latest innovation is Nike Fit, a foot-scanning solution designed to find every person's best fit. Nike Fit uses a proprietary combination of computer vision, data science, machine learning, artificial intelligence and recommendation algorithms to find your right fit.
A report from 2017 estimated that Nike has spent "~$2.5 billion on research and development in the last five years."
Read BUSINESS reSOURCES: a PESTEL analysis of Nike
Join the Conversation
We'd love to hear what you have to say.
Get in touch with us on our LinkedIn Page, Facebook Page, Twitter or TikTok.