T​he best local brands that went global
The world's largest brands are facing a dual threat from slowing growth in developed economies and the rising popularity of homegrown brands. As getting more sales from existing customers becomes increasingly difficult, and costly, brands are turning their attention to the places where they can attract new customers – emerging markets. According to  Kantar Worldpanel's fifth annual Brand Footprint study, emerging markets now account for 51% of global spend on fast-moving-consumer-goods (FMCG), up from 48% just three years ago. Emerging countries added $34 billion to the global industry throughout the year, a gain of more than 6% over last year, while sales in developed markets were flat. This year's ranking analyzed 15,300 brands and 1 billion households in 43 countries across five continents in the 12 months to November 2016.
Looking to go global? Join this masterclass!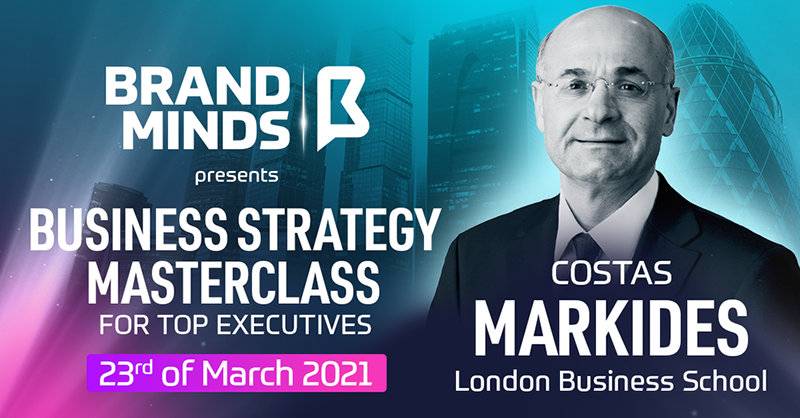 "The underlying theme of this year's report is disruption," said Josep Montserrat, chief executive officer of  Kantar Worldpanel. "This not only relates to the political and economic climate of today, but also to the increasing number of disruptor brands and trends which are upsetting the status quo."
While global brands remain dominant, local brands are achieving faster growth. Local brands grew by 3.9% in 2016, compared with 2.6% growth for global brands.
"In 2016, the price gap between global and local brands has narrowed to the point of disappearing," said the report. "No longer does being a global brand automatically command a price premium. Global brand owners are having to work harder to convince consumer that a global choice offers the additional reassurance of quality and confers prestige."
Local brands claimed the top spot in more than half of the countries studied by Brand Footprint. Some of these brands represent a more affordable option in struggling economies like Brazil and Argentina. However, in developed markets consumers have shown they are willing to pay a premium for homegrown products. Local brands are seeing the strongest performance in the food and beverage categories, while health and beauty brands continue to be driven by global brands.
Becoming a successful global brand requires an understanding of local cultures, lifestyles and ideologies, according to two industry figures. In a WARC Best Practice paper,  How global brands resonate across cultures, Sue Mizera and Alessandra Cotugno, senior executives at Young & Rubicam, observe that the standardization of brand name, logo, image, packaging and brand positioning simply enables brand recognition in multiple markets. Moreover, different brand values emerge as more important in different countries: Germans like the notion of directness, for example, while Indonesians prefer kindness and South Koreans favor energetic brands.
Here are five great local brands that are worldwide global successes: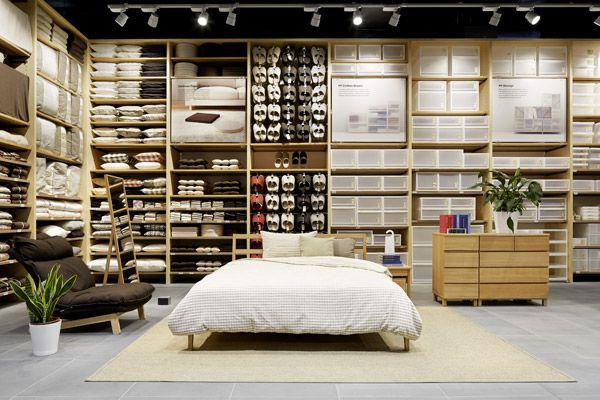 IKEA
The IKEA story begins in 1926 when founder Ingvar Kamprad is born in Småland in southern Sweden. He is raised on 'Elmtaryd', a farm near the small village of Agunnaryd. Even as a young boy Ingvar knows he wants to develop a business.When Ingvar Kamprad is 17, his father gives him money as a reward for succeeding in his studies. He uses it to establish his own business. The name IKEA is formed from the founder's initials (I.K.) plus the first letters of Elmtaryd (E) and Agunnaryd (A), the farm and village where he grew up. IKEA originally sells pens, wallets, picture frames, table runners, watches, jewellery and nylon stockings – meeting needs with products at reduced prices. In 1951, IKEA founder sees the opportunity to sell furniture on a larger scale using a catalogue, not famous worldwide. Two years later, Furniture showroom opens in Älmhult, Sweden. This is an important moment in the development of the IKEA concept – for the first time customers can see and touch IKEA home furnishings before ordering them. The showroom is born out of a price war with a main competitor of IKEA. As both companies lowered prices, quality was threatened. By opening the showroom, IKEA clearly demonstrates the function and quality of its low-price products. The innovation is a success; people wisely choose the products with the best value for money.
In the 1980s, IKEA expands dramatically into new markets such as USA, Italy, France and the UK., the brand beginning to take the form of today's modern IKEA. In the 2000s, IKEA expands into even more markets such as Japan and Russia. This period also sees the successes of several partnerships regarding social and environmental projects. Today is a major retail experience in 40 countries/territories around the world.
In 1833, shopkeeper Marcus Samuel decided to expand his London business. He sold antiques, but now added oriental shells. He aimed to capitalize on a fashion for using them in interior design. Such was the demand that Samuel quickly began importing shells from the Far East, laying the foundations for an import-export business that would eventually become one of the world's leading energy companies. It was during a trip to Japan that Marcus became interested in the oil exporting business based in Baku, Azerbaijan, which was part of Russia at that time. The Rothschilds had invested heavily in the 1880s in rail and tunnels to overcome the transport difficulties of getting oil from this landlocked base to the Black Sea and from there to overseas markets.
Marcus and Sam commissioned a fleet of steamers to carry oil in bulk, using for the first time the Suez Canal. They also set up bulk oil storage at ports in the Far East and contracted with Bnito, a Russian group of producers controlled by the Rothschilds, for the long-term supply of kerosene.
Their strategy was high-risk: if news of their operations got out they would be squeezed out by Rockefeller's dominant Standard Oil. With the maiden voyage of the first bulk tanker, the "Murex", through the Suez Canal in 1892 the Samuels had achieved a revolution in oil transportation. Bulk transport substantially cut the cost of oil by enormously increasing the volume that could be carried. The Samuel brothers initially called their company The Tank Syndicate but in 1897 renamed it the Shell Transport and Trading Company.
In 1907 the company merged with Royal Dutch Petroleum Company, becoming The Royal Dutch Shell Group. There were two separate holding companies with Royal Dutch taking 60% of earnings and Shell Transport taking 40%. The business was run by a variety of operating companies. The merger transformed the fortunes of both companies. Under the management of Henry Deterding they turned from struggling entities to successful enterprises within twelve months.
The Group rapidly expanded across the world. Marketing companies were formed throughout Europe and in many parts of Asia. Exploration and production began in Russia, Romania, Venezuela, Mexico and the United States. The first twelve years also provided many exciting opportunities to demonstrate the quality of the products in the new, fast-developing market for gasoline. These included record-breaking races, flights and journeys of exploration.
More on the history you can read here.
3.  Nestlé
The company history begins in 1866, with the foundation of the Anglo-Swiss Condensed Milk Company. Henri Nestlé develops a breakthrough infant food in 1867 and in 1905 the company he founded merges with Anglo-Swiss, to form what is now known as the Nestlé Group. During this period cities grow and railways and steamships bring down commodity costs, spurring international trade in consumer goods. In 1904, Nestlé begins selling chocolate for the first time when it takes over export sales for Peter & Kohler. Henri Nestlé himself plays a key role in the development of milk chocolate from 1875, when he supplies his Vevey neighbour Daniel Peter with condensed milk, which Peter uses to develop the first such commercial product in the 1880s.
In 1960, with increasing numbers of households buying freezers, demand for ice cream is rising. Nestlé buys German producer Jopa and French manufacture Heudebert-Gervais to capitalise on this growth, and adds Swiss brand Frisco in 1962. The company also buys UK canned foods company Crosse & Blackwell. In 1961, Nestlé buys the Findus frozen food brand from Swedish manufacturer Marabou, and extends the brand to international markets. Findus is one of the first companies to sell frozen foods in Europe, from 1945. As chilled dairy products are increasingly popular, Nestlé buys French yogurt producer Chambourcy. In the early 1970s the latter launches the Sveltesse range of yoghurts, aimed at health- and weight-conscious consumers.
Moreover, 1969 is the year the company enters on the mineral waters market by buying a stake in French waters brand Vittel.
In 1974, for the first time, Nestlé diversifies beyond food and drink, becoming a minority shareholder in global cosmetics company L'Oréal. Three years later,the renamed Nestlé S.A continues its diversification strategy by buying US pharmaceutical and ophthalmic products manufacturer Alcon Laboratories.
More on the company's expansion you can read here.
4.   Carlsberg
The brand was born in 1847, but the international approval came just 21 years later when the first Carlsberg beer was exported to Great Britain. Carlsberg was founded by J. C. Jacobsen, a philanthropist and avid art collector. With his fortune he amassed an impressive art collection which is now housed in the Ny Carlsberg Glyptotek in central Copenhagen. The first brew was finished on 10 November 1847, and the export of Carlsberg beer began in 1868 with the export of one barrel to Edinburgh, Scotland.
The first overseas license for brewing was given to the Photos Photiades Breweries, and in 1966 Carlsberg glass and beer was brewed for the first time outside Denmark at the Photiades breweries in Cyprus. The first brewery to be built outside Denmark was in Blantyre, Malawi in 1968.
Carlsberg merged with Tuborg breweries in 1970 forming the United Breweries AS, and merged with Tetley in 1992. Carlsberg became the sole owner of Carlsberg-Tetley in 1997. In 2008, together with Heineken, it bought Scottish & Newcastle, the largest brewer in the UK, for £7.8bn ($15.3bn). In November 2014, Carlsberg agreed to take over Greece's third largest brewery, the Olympic Brewery, adding to its operations in the country already and effectively transforming the firm into the second biggest market player in Greece.
More about the company's growth you can read here and here.
5. Mercedes
The brand is known for luxury vehicles, buses, coaches, and trucks. The headquarters is in Stuttgart, Baden-Württemberg. The name first appeared in 1926 under Daimler-Benz. Mercedes-Benz traces its origins to Daimler-Motoren-Gesellschaft's 1901 Mercedes and Karl Benz's 1886 Benz Patent-Motorwagen, which is widely regarded as the first gasoline-powered automobile.
Mercedes-Benz traces its origins to Karl Benz's creation of the first petrol-powered car, the Benz Patent Motorwagen, financed by Bertha Benz and patented in January 1886, [3] and Gottlieb Daimler and engineer Wilhelm Maybach's conversion of a stagecoach by the addition of a petrol engine later that year. The Mercedes automobile was first marketed in 1901 by Daimler-Motoren-Gesellschaft. (Daimler Motors Corporation).
Emil Jellinek, an Austrian automobile entrepreneur who worked with DMG created the trademark in 1902, naming the 1901 Mercedes 35 hp after his daughter Mercedes Jellinek. The first Mercedes-Benz brand name vehicles were produced in 1926, following the merger of Karl Benz's and Gottlieb Daimler's companies into the Daimler-Benz company. On 28 June 1926, Mercedes Benz was formed with the merger of Karl Benz and Gottlieb Daimler's two companies.Throughout the 1930s, Mercedes-Benz produced the 770 model, a car that was popular during Germany's Nazi period. Adolf Hitler was known to have driven these cars during his time in power, with bulletproof windshields. The pontiff's Popemobile has often been sourced from Mercedes-Benz.
More you can read here.
Some of Romania's most successful and famous brands at an international level are: Dacia, Aqua Carpatica, ROM, Ursus, Bitdifender, Farmec, etc.
Self-driving cars. When will you buy yours?
Technology never ceases to amaze us and while some of us are always looking for the next trend and interesting thing going on, we find it harder and harder to know what is here to stick and impress. And more than that. What is the newest invention that will for sure be in our lives many years to come from now and will have a huge impact in our lives. Still, but all accounts so far and by all specialists' opinions, we do have a winner. The driverless cars, may have been once a subject of science fiction, but nowadays the question is no longer whether they will replace manually driven cars, but how quickly they'll take over.
Self-driving cars are safer. They don't get sleepy or distracted, they don't have blind spots, and there is nothing on their "minds" except getting safely from point A to point B. They look amazing and are so much smarter than anything we could image, so how not to get interested in the subject? One of the freshest piece of news is that Samsung is stepping up its plans for self-driving cars to rival former Google project Waymo, Uber and Apple, bringing the key players from the battle for smartphone dominance to the brave new world of autonomous vehicles. According to The Guardian, The South Korean electronics manufacturer, the world's largest smartphone maker, has been given permission to test its self-driving cars on public roads by the South Korean ministry of land, infrastructure and transport, therefore becoming one of 20 firms given permission to test self-driving technology on public roads in  South Korea. Samsung's smartphone rival, Apple, was recently  granted permission to test its long-rumoured vehicles in California.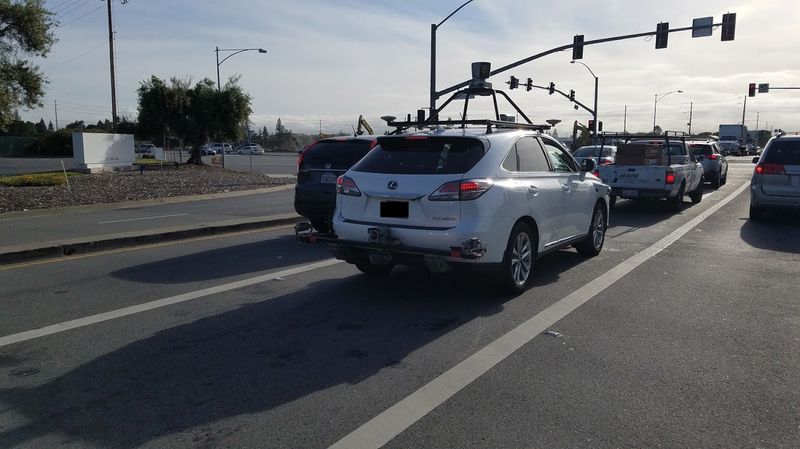 photo: Apple car
Unlike Apple, Google and other US technology firms, which predominantly use modified Lexus SUVs for testing autonomous systems, Samsung is using fellow Korean firm Hyundai's vehicles. The cars will be augmented with Samsung-developed advanced sensors and machine-learning systems, which Samsung hopes to be able to provide to others building vehicles, rather than build cars itself. "Samsung Electronics plans to develop algorithms, sensors and computer modules that will make a self-driving car that is reliable even in the worst weather conditions," said a Samsung spokesperson. The South Korean business giant completed its USD 8 billion (£6.2bn)  acquisition of US automotive and audio supplier Harman International in March, a move it said would help Samsung seize on the transformative opportunities autonomous vehicle technology could bring.
Another big move on the market was in March when it was announced that Intel bought Mobileye for USD 15 billion, to lead its self-driving car unit.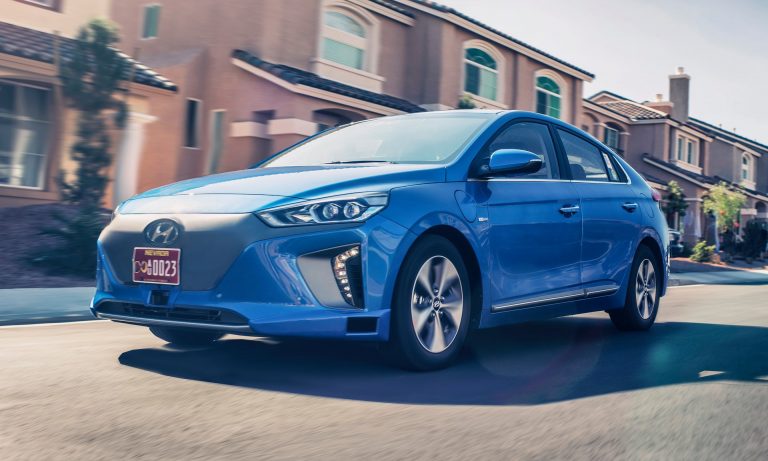 photo: Samsung car
According to ExtremeTech.com, Waymo, which was  spun-off from Google X's self-driving car project, has been working on a new generation of self-driving car technology based on Fiat-Chrysler Pacifica minivans. The new design looks a bit less "prototypical" than the older Google cars, but there's still a large white hump on the top with a lidar array poking upward. These vehicles have been cruising around the streets of Phoenix for the better part of a year, and now locals can request rides in the Waymo cars. This program actually  started two months ago, but it was kept under wraps and limited to only a few people. Now, Waymo is opening it up to anyone in one of the supported areas. That includes the Phoenix and the surrounding cities of Chandler, Tempe, Mesa, and Gilbert. You have to apply for access to the program, but once you're accepted, all members of your immediate family can take advantage. Waymo also encourages those in the program to use the self-driving cars every day, as often as possible. There's no cost for the program, but Waymo wants all the consumer feedback it can get. At this moment, Waymo is in the process of adding 500 new self-driving vehicles to its current fleet of 100. That will allow a lot more people to experience Waymo's self-driving technology. "Rather than offering people one or two rides, the goal of this program is to give participants access to our fleet every day, at any time, to go anywhere within an area that's about twice the size of San Francisco," Waymo CEO John Krafcik said in a  Medium post.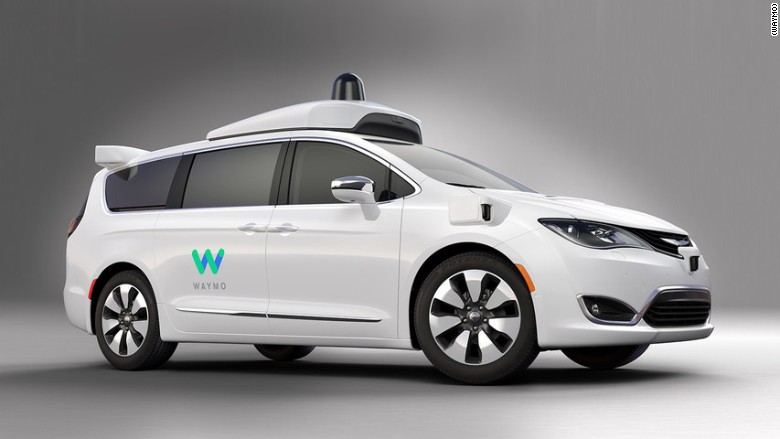 Google, which owns Waymo, has long been the world leader in self-driving vehicle technology. But it has had key team members depart in the last year to launch self-driving car programs at other tech firms, car companies and startups. When it comes to its technology, Google invented the Laser Illuminating Detection and Ranging – or LIDAR – used to build a 3D map and allowing the car to "see" potential hazards by bouncing a laser beam off of surfaces surrounding the car in order to accurately determine the distance and the profile of that object. The Google Car was designed to use a Velodyne 64-beam laser in order to give the on-board processor a 360-degree view by mounting the LIDAR unit to the top of the car (for unobstructed viewing) and allowing it to rotate on a custom-built base. With two sensors in the front bumper, and two in the rear, the radar units allow the car to avoid impact by sending a signal to the on-board processor to apply the brakes, or move out of the way when applicable. This technology works in conjunction with other features on the car such as inertial measurement units, gyroscopes, and a wheel encoder in order to send accurate signals to the processing unit (the brain) of the vehicle in order to better make decisions on how to avoid potential accidents.
The actual  camera technology and setup on each driverless car varies, but one prototype uses cameras mounted to the exterior with slight separation in order to give an overlapping view of the car's surroundings. This technology is not unlike the human eye which provides overlapping images to the brain before determining things like depth of field, peripheral movement, and dimensionality of objects. Each camera has a 50-degree field of view and is accurate to about 30 meters. The cameras themselves are quite useful, but much like everything else in the car they are redundant technology that would allow the car to work even if they were to malfunction. One of its most amazing features is the fact that this combination of hardware and software can see and predict the motions of cyclists and pedestrians, it can identify construction cones and roads blocked by detour signs, and deduce the intentions of traffic cops with signs. Moreover, it can handle four-way-stops, adjust its speed on the highway to keep up with traffic, and even adjust its driving to make the ride comfortable for its human payload.  The software is also aware of its own blind spots, and behaves cautiously when there might be cross-traffic or a pedestrian hiding in them. And all of these aspects have been transferred to Waymo.
But, according to CNN, Waymo is not the first to offer self-driving rides to consumers. Uber launched self-driving rides for  select passengers in Pittsburgh last year. And Boston-based nuTonomy offers rides in a  Singapore neighborhood. All of these companies use test drivers to guarantee safety. Besides them, Toyota, Nissan, BMW, Honda, Tesla, Mercedes and  Ford all have their own self-driving car projects, although none of them are considered to be as advanced. About how they are doing so far in the allowed tests, The Guardian writes here.
Nissan is using the all-electric Leaf for various stages of autonomous vehicle testing at its Advanced Engineering Center in Atsugi, Japan, and in California at the Nissan North American Silicon Valley Research Center, according to Travis Parman, director of corporate communications. Nissan has been testing the vehicles since October 2013 and the company plans to commercialize autonomous driving technology in stages, but Parman says its vehicles could have the ability to navigate busy city intersections without a driver by 2020. Moreover, Nissan and NASA just announced a five-year research and development partnership to advance autonomous vehicles and prepare for commercial application of the technology.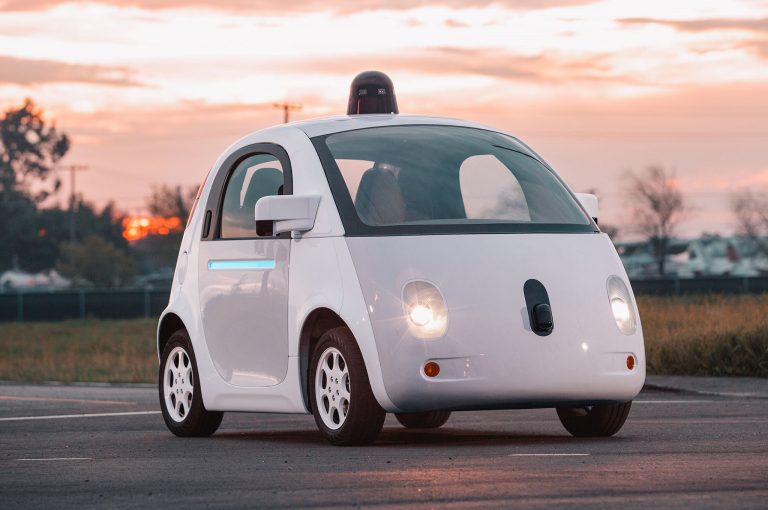 Taking a further look into the future and the companies' predictions, Scott Keogh, Head of Audi America announced at the CES 2017 that an Audio that really would drive itself would be available by 2020, the same year as Toyota, while Mark Fields, Ford's CEO announced that the company plans to offer fully self-driving vehicles by 2021. The vehicles, which will come without steering wheel and pedals, will be targeted to fleets which provide autonomous mobility services. Fields expects that it will take several years longer until Ford will sell autonomous vehicles to the public. At their annual shareholder meeting, BMW CEO Harald Krueger said that BMW will launch a self-driving electric vehicle, the BMW iNext, in 2021, while Raj Nair, Ford's head of product development, expects that autonomous vehicles of  SAE level 4 (which means that the car needs no driver but may not be capable of driving everywhere) will hit the market by 2020.
US Secretary of Transportation stated at the 2015 Frankfurt Auto show that he expects driverless cars to be in use all over the world by 2025. Therefore, the question remains: when do you plan to buy yours?