Metail® – The Virtual Fitting Room
In the early 2000s, with the advent of online commerce, many high street fashion shops have taken a serious blow and closed their doors. The brands that were quick to perform a change in direction and moved their presence online with e-commerce shops managed to maintain brand awareness and keep their foothold on the market.
Today having an online shop is not enough. To increase sales and attract new customers, it's good to offer discounts and other incentives but so do most fashion brands. What do you do to stand out among your competitors?

Learn more: Grow Your Business with These 6 Tech-Powered Trends

Well, a good place to start is to know your customers' pain points. Women love to spend time shopping, it's one of our hobbies. But shopping has the following drawback: we get tired of spending hours on end in the shop changing room. We also love shopping online, but how can we make sure the clothes fit us right if we cannot try them on?
Is your brand looking to solve this problem?
Metail® provides you with an innovative solution.
Metail® – A Virtual Fitting Room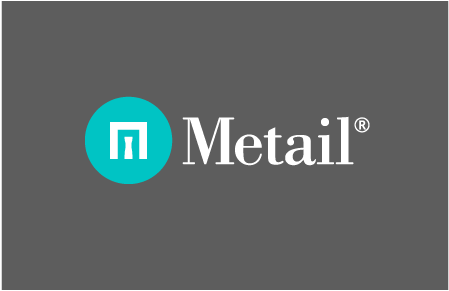 Metail® is a virtual fitting room service for fashion retailers. It allows your customers to create a 3D photo-realistic model of themselves from just two uploaded photos, in only a few minutes.
Once the 3d model is ready, they can then try on clothes, see how they fit and create and share their looks.
Once a customer has made their model, they can login to their Metail® profile with any partner retailer using the service.
It's all about enhanced online shopping experience through technology.
Metail® is powered by its own recommendation engine based on a machine learning algorithm and 3D visualisation technology.
The company was started in 2008 by CEO and Founder Tom Adeyoola who wanted to help his girlfriend find well-fitting clothes she liked without spending hours in the shop's changing rooms.
Since then, Metail® raised $32.4M in funding, filed patents with 9 granted and 22 pending and built a highly skilled team dedicated to solving the problem of finding the right fit when shopping online.
Metail® aims to become the global body shape and visualisation experts.
What problems fashion retail customers have that the company addresses through its platform?
Metail® addresses the following customer problems:
Every body is unique, so finding the perfect fit can be challenging;
Inconsistent clothing sizes;
Complicated sizing charts;
High returns and unhappy consumers.
Benefits for fashion retail customers:
Shoppers receive personalised size advice and style recommendations;
Increased brand trust and brand awareness;
It can change the way people view body image and clothing;
Empowers users to dress for their own personal shape rather than for the projection of the 'ideal' form;
Offers an enhanced online experience your customers will love;
Limit waste;
Save time and money.
Benefits for your retail fashion brand:
Up to 22% uplift in sales;
Increased engagement and adoption rates of up to 76%;
Expand your knowledge about your shoppers with tech-driven insights;
Customers spend up to 5x longer time on the site;
Manage inventory efficiently;
Streamline your supply chain;
Deliver a seamless online experience on the web, mobile and tablet;
Continuously learning from new data every day (7.2 billion data points – and counting).
Awards and recognitions:
Shortlisted for BAFTA Television Craft Award | Digital Creativity in 2014 for 'Take Over the Makeover';
Shortlisted for BT Retail Week Technology Award 2014 and 2015;
Wins 2014 Decoded Hackathon for creating 'Loop' app;
Wins the 2015 IBM Commerce Ecosystem Technology Innovator of the Year at IBM Amplify;
Wins 2015 Digital Coalition of the Year with House of Holland at the inaugural Decoded Fashion Futures Awards;
In 2017 it is accepted in the Microsoft Accelerator program, a global initiative empowering entrepreneurs around the world. The company was awarded US$500,000 worth in Azure Cloud credits;
Wins a 2017 Techie award for Retail & Innovator of the Year;
One of the honorees of the Maserati 100 list as an industry disruptor;
In 2018, Metail's CEO, Tom Adeyoola was named amongst "Ones to Watch" in Top 50 Most Ambitious Business Leaders, supported by The Telegraph.
Join the Conversation
We'd love to hear what you have to say.
Get in touch with us on Facebook Group and Twitter.
3 Retail Brands Eliminating Checkout Lines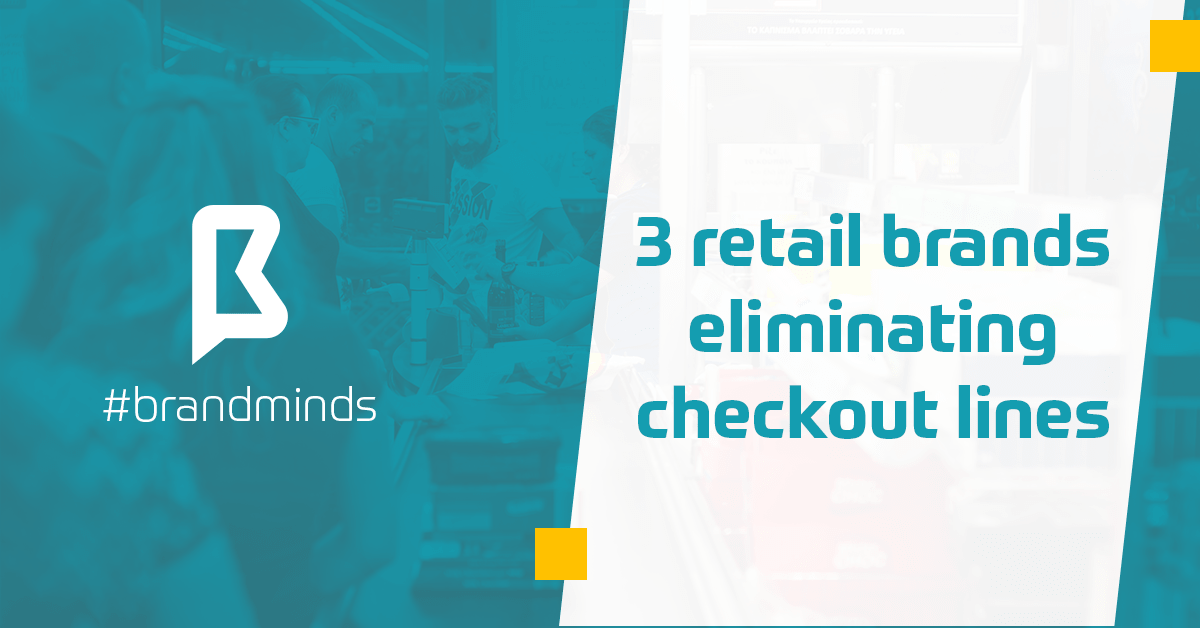 Shopping is the exchange of goods for money. The definition is straightforward, but fails to encompass the various meanings it has for different people. "Going shopping" strikes terror in the hearts of men when spoken by their wives or girlfriends. When spoken by women, it means pleasure, therapy, hobby or sport. When spoken by teenage girls it adds an extra layer of being a social activity and a form of entertainment.
Whatever shopping means to you, everyone has this in common: we all hate waiting in long lines to checkout!
Retail brands are looking for new ways to improve customer experience in-store. According to 451 Research, 86 percent of US consumers said they left a store due to long lines, resulting in a purchase at a different retailer or no purchase at all. This behaviour has lead to approximately $37.7 billion lost in potential sales. So it's understandable why a frictionless checkout by eliminating cashiers altogether is one of the short-term objectives of retail brands.
You may think this objective is in the not-so-distant future, but you would be wrong. Some retail brands are already living in the future.
Here are 3 retail brands implementing cashierless checkout today.
1. Amazon Go

– Just Walk Out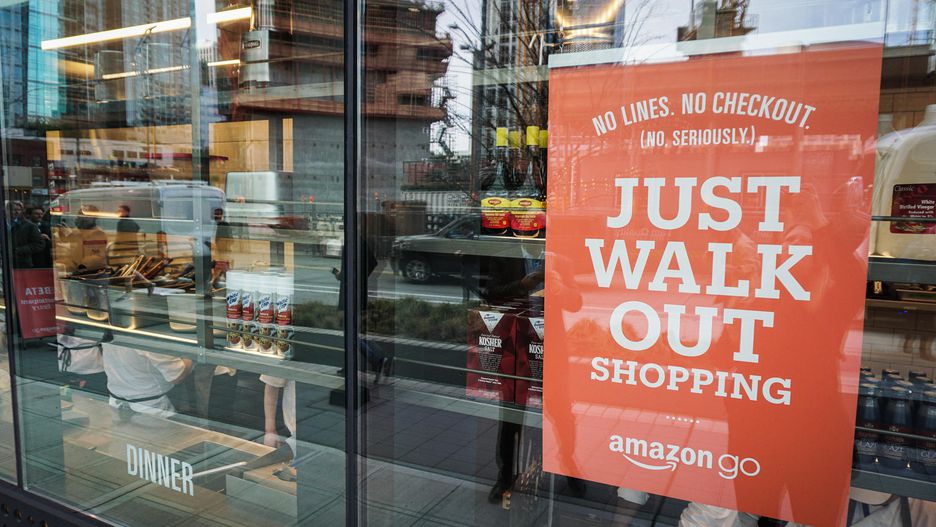 image source: cnet.com
Amazon Go opened in January 2018 its automated in-store system – Just Walk Out.
The system relies on technologies such as computer vision, sensor fusion and deep learning to ensure a streamlined shopping experience. There are no cashiers or checkout lines. The system determines what a customer has picked up before making the appropriate charges to their Amazon account when they leave the store (info source).
2. Saturn Express

– Europe's first checkout-free consumer electronics store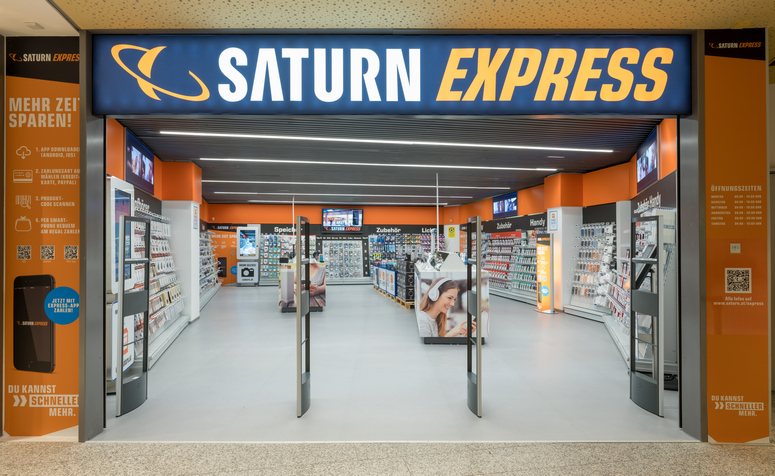 image source: across-magazine.com
Saturn Express is the first European brand to open a checkout-free consumer electronics store this spring.
The store combines a digital shopping experience with sound advice. Customers can seek sales assistance in the traditional manner and pay for items using an app. The app was specially developed for Saturn and allows customers to scan the barcode of the items they want to buy and pay for them by credit card or PayPal. And that's it! No waiting in line at the checkout (info source).
3. Inokyo

– Retail startup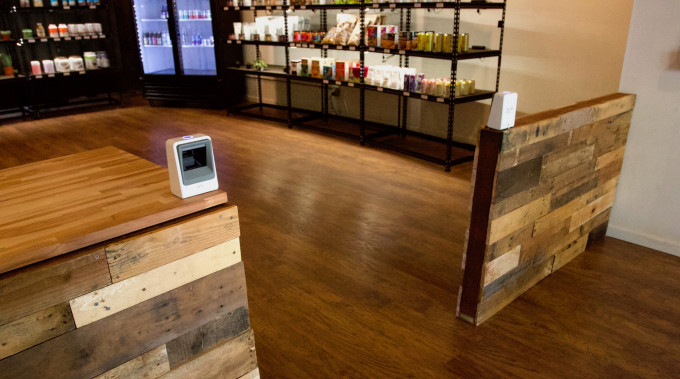 image source: techcrunch.com
Inokyo is an autonomous retail startup and just launched its prototype cashierless autonomous retail store.
Here's how the Inokyo store works. Customers download Inokyo's app, connect a payment method and get a QR code. Upon walking into the shop, they wave the QR code in front of a little sensor. Overhead cameras scan the body shape and clothing without facial recognition in order to track customers as they move around the store. Meanwhile, on-shelf cameras track when products are picked up or put back. Combined, knowing who's where and what's grabbed, lets it assign the items to the shopping cart. Customers scan again on their way out, and later they get a receipt detailing the charges (info source).
What is the retail trend of 2018-2019?
What comes after E-commerce and M-commerce?
How is the consumers' retail behaviour changing?
Here is what lies ahead for retail commerce – A-Commerce.
The "a" in a-commerce stands for Automated.
Automated commerce

is the latest trend identified by TrendWatching in consumer retail behaviour.
What is Automated Commerce?
AI and machine learning technology have been changing our lives and our society for the past few years.
From voice-activated personal assistants like Siri which gives us directions and sends emails on our behalf to Google's Duplex which takes it one step further and actually talks over the phone to book hair salon appointments or restaurant reservation, digital assistants set out to make our lives easier.  
AI has brought change to various domains such as car making, customer experience, education and healthcare, and even influence our emotional well being by becoming our digital companion (Read about Replika, your digital companion).
A-commerce is the result of AI and automation having a powerful impact on consumer behaviour.
Why is A-commerce a trend?
A-commerce is a trend
because in 2018, shoppers with more important things to do – and that's all of them – will embrace the outsourcing of certain retail experiences to algorithms and smart devices. That means the automation of hunting, negotiating, purchasing, delivery arrangements and more." (TrendWatching)
Here are 3 illustrations of A-commerce:
Finery
Do you enjoy organising your wardrobe?
Don't feel bad, no one does, unless you're Sheldon of the Big Bang Theory.
Do you constantly ask yourself in the morning What should I wear?! looking helpless at the pile of clothes on your bed?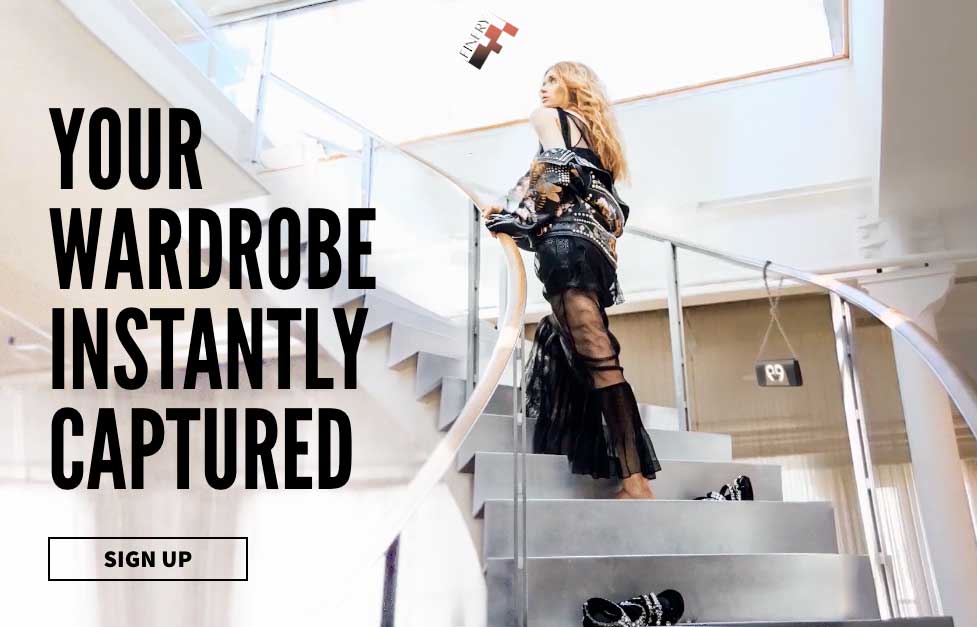 image source: finery.com
Finery allows women to outsource much of their fashion retail making it the perfect solution for every woman's wardrobe related problems.
This is what Finery does:
helps you catalog your wardrobe and rediscover clothes you haven't worn in years

brings your closets online and help you pick and style your outfit for the day

helps you track and style your clothes

lets you know when something you want to buy goes on sale

styles every item for maximum usage

connects your email, accesses your shopping receipts and helps you build out your wardrobe
WeSwap
Do you need to go on holiday or take a short trip abroad?
WeSwap takes care of your travel money.
image source: metro.co.uk
What is WeSwap?
WeSwap is the world's first peer-to-peer travel money platform.
Instead of going to banks or exchange bureaus for currency exchange, WeSwap allows users to swap currency with other travellers.
Here are the main benefits of using WeSwap:
it helps travellers round the world get a better deal on their travel money

it helps users avoid losing money in foreign ATM transaction fees

based on the platform's insights, the app offers guides on how much money travellers can spend in various cities around the world
WeSwap was voted the Best Travel Money Provider in 2018 British Bank Awards by UK consumers.
Amazon's recommendation engine
The latest statistics say that 92% of consumers trust recommendations from people they know.
If consumers buy products and services based on what their friends and family recommend them, why wouldn't they buy following recommendations from an A.I.-powered engine which is objective and data-based?
The numbers that Amazon report hold this hypothesis to be true:
sales increase of 29%, from $9.9 billion to $12.83 billion

35% of Amazon.com's revenue is generated by its recommendation engine, both on-site and off-site
Product recommendation based on algorithm helps Amazon harness the power of personalized marketing and it is a real success!
Online versus offline retail war ending soon?
"2018 will mark death of online versus offline retail war", said Mariam Asmar, McCann London's strategy and innovation director, for Campaign UK.
What is for certain is that both worlds willcontinue for sure to exists for a good while. In a demanding night and day economy, consumers want access to shopping at all times. They want to use price comparison sites, they want infinite choice in styles and sizes and they want to do it all from the comfort of their own home without the pressure of three different sales assistants hanging around waiting to bag some commission.
At the same time, "physical brick and mortar stores will continue to have a place in a world that still requires, and desires, human connection. The current statistic is that 90% of purchases in the UK are still made in store, while 60% of Generation Z consumers value the store experience. Millennials even want to shop in places they can touch, feel and see their product. Not to mention for some, shopping is an experience and they appreciate input and care from the staff and in store experiences," wrote liveandbreathe.com.
Last year, in the USA, according to "The Atlantic", online shopping was having an offline moment, as more e-commerce companies, such as RentTheRunway and Bonobos, invested in the physical stores they once made seem obsolete. Leading the trend is Amazon, the undisputed king of online shopping, which spent $14 billion to buy Whole Foods and its nearly 500 physical locations. "According to internal documents, the company believes there is support for another 2,000 Amazon Fresh–branded grocery stores. This throwback revolution is happening in the midst of what otherwise feels like a "retail apocalypse." Bankruptcies are rising among clothing chains, like Wet Seal, and retail icons, like Toys "R" Us, which are stuck with a glut of shopping space and squeezed between stagnating sales and large debt obligations," wrote "The Atlantic".
While Amazon did make a bigger splash with its $13.7 billion investment, Walmart beefed up an e-commerce stable that already includes the acquisitions of digital natives Jet.com, Shoebuy, ModCloth and Moosejaw. Collectively, these M&A deals have set Amazon, the world's largest e-commerce company, on a direct collision with Walmart, the world's largest retailer, to be the "everything store" in an omni-channel world — where consumers no longer distinguish between shopping online and offline.
In the future, Amazon could upgrade Whole Foods with innovative retail technologies in use at its fully automated experimental store, Amazon Go, where shoppers pick up their food and leave. There are no cashiers or checkout lines. Amazon tracks what's taken, or put back, and charges their accounts.
Moreover, "several brick-and-mortar companies with large footprints are struggling while e-commerce companies that once launched pop-ups as mere marketing tools have realized the value of storefronts,"considers The Atlantic. For instance Amazon sees a growth in online shopping in regions where it's opened a physical store, according to CNBC. "Five years from now, we won't be debating whether 'e-tailers' are taking share from 'brick & mortar retailers,'" Citi Research analysts recently wrote, "because they are all the same." The trend even comes with an inevitable, and regrettable, catchphrase: "bricks and clicks."
"Among the nation's top 300 malls, brick-and-mortar space occupied by retailers that started online has grown by approximately 1,000 percent since 2012, according to the real-estate data company CoStar Group. While they currently account for a minuscule part of mall volume, landlords increasingly consider them critical to attracting Millennials to these malls in the first place," adds "The Atlantic".
In India, another big and important country, according to blog.markgrowth.com,  "the FMCG is vertical: 90% of sales happen via mom and pop stores (Kirana) which are plenty in number. The remaining 10% of sales is accounted for by Modern Trade outlets ( Large Retail format stores similar to Walmart ) and the online channel. Now, these mom and pop stores are not going to go anywhere ( Over 10 million outlets in every nook and corner of the country!). Technology will aid these stores in the near future which will arm retailers with data regarding consumption patterns for instance, which will prevent stock-outs leading to an enhanced experience on the whole."
More about the e-commerce in India and the classic retail industry one can read here and here.
Meanwhile, in China, according to www.scmp.com, malls are starting their own digital stores as they hitch their bandwagon to the concept of "new retail" pioneered by the Alibaba Holding Group chairman, Jack Ma Yun. The "online-offline integrated experience" is increasingly being used by Chinese retail property operators, who see it as a critical way of gaining insight into consumers' shopping patterns and responding to these quickly.