9 social media apps paying their content creators
Competition among social media apps is fierce. Every platform is looking to keep their users engaged as long as possible and one way to achieve this is to provide them with the best from content creators. Some social apps began paying their most talented content creators last year, some started this year.
9 social media apps paying their content creators
1. FACEBOOK

– in-stream ads, fan subscriptions, branded content and subscription groups

On March 11, 2021, Facebook announced that the platform will help Content Creators Diversify Revenue on Facebook.

From 2019 to 2020, the number of content creators earning the equivalent of $10,000 USD per month grew 88% and content creators earning $1,000 per month grew 94% (Facebook).

Here is how content creators can monetize content on Facebook:

In-stream ads

In-stream ads help content creators earn money by including short ads before, during or after their videos.

Facebook will automatically identify natural breaks in content to place creator's ads, or the creator can choose placements.

Creator's earnings are determined by the number of video views and who the advertisers are.

Fan subscriptions

Fan subscriptions allow the creator's audience that cares most about their Page to directly fund it through monthly, recurring payments that the creator sets.

The creator can identify supporters by the special badge the platform provides them in comments.

Facebook's recommendation to keep the fans engaged is to reward them with perks such as exclusive content and discounts.

Branded content

Facebook helps creators generate revenue by publishing content that features or is influenced by a business partner.

Brands want to work with content creators and their audiences.

To make this easier, safer and more impactful for both parties, Facebook created the Brand Collabs Manager, a tool which enables the creator to find and connect with brands.

Subscription Groups

Subscription groups empower group admins to sustain themselves through subscriptions, thus enabling them to further invest in their communities.
We're especially focused on short-form video monetization. In the coming weeks, we'll begin testing the ability for content creators to monetize their Facebook Stories with ads that look like stickers and receive a portion of the resulting revenue.

Yoav Arnstein, Director, Facebook App Monetization
2. TWITTER

– the Tip Jar

On May 6, 2021, Esther Crawford, Senior Product Manager at Twitter announced a new feature called Tip Jar.

What is Tip Jar?

"Tip Jar is an easy way to support the incredible voices that make up the conversation on Twitter. This is a first step in our work to create new ways for people to receive and show support on Twitter – with money."

Tip Jar is a new way for people to send and receive tips. The accounts that enabled this feature have a Tip Jar icon next to the Follow button on their profile page.

How does the Tip Jar work?

By tapping the icon, a dropdown of payment services or platforms unfolds and the user selects whichever they prefer. The services available today include Bandcamp, Cash App, Patreon, PayPal and Venmo.
3. INSTAGRAM

– Badges in Live and IGTV Ads

Badges in Live

In May 2020, Instagram announced new ways for creators to make money.

To give fans another way to participate and show their love towards a particular content creator, Instagram introduced badges that viewers can purchase during a live video.

With badges, creators can generate income from the content they're already creating. Badges will appear next to a person's name throughout the live video.

Fans who have purchased badges in Live will stand out in the comments and unlock additional features, including placement on a creator's list of badge holders and access to a special heart.

IGTV Ads

IGTV has become a powerful place for creators to connect more deeply with their fans, pilot new projects and share their lives and talents.

With IGTV ads, they have another new way to earn money from the content they work so hard to produce.
4. YOUTUBE

– $100M YouTube Shorts Fund

In May 2021, YouTube announced the launch of YouTube Shorts Fund, a $100M fund distributed over the course of 2021-2022.

Anyone is eligible to participate in the fund simply by creating unique Shorts that delight the YouTube community.

Each month, YouTube will reach out to thousands of creators whose Shorts received the most engagement and views to reward them for their contributions.

The video platform said the Shorts Fund is a top priority and the first step in their journey to build a monetization model for Shorts.
We've paid more than $30 billion to creators, artists, and media companies over the last three years, and we remain deeply committed to supporting the next generation of mobile creators with Shorts.

YouTube
5. TIKTOK

– $1B Creator Fund

The Creator Fund gives TikTok's best and brightest the opportunity to earn money with their creative talent.

Within 3 years, TikTok is expecting the fund to rise to a total of $1 billion.

The fund will extend to further markets across the globe so that even more creators will be given the opportunity to earn from their hard work and creativity.

Beginning March 25, 2021, creators will need at least 100K authentic video views in the last 30 days to be eligible to join the Creator Fund.
6. Snapchat

– $1 million a day in Spotlight

Snapchat is willing to pay $1 million a day for good content from creators on its platform.

Snapchatters are invited to submit their top snaps to Spotlight and if the snaps go viral, the company is paying the creators a lot of money.

Snapchat debuted Spotlight in November 2020 and thousands of creators are already getting paid small fortunes.

Snapchatter Cam Casey, a TikTok star with over seven million followers, has been paid nearly $3 million by the company for content that went viral.
7. Pinterest

– $500K Creator Fund

In April 2021, Pinterest hosted an event focused on its creator community. At this event, Pinterest announced the launch of a $500,000 Creator Fund.

The fund is specifically focused on elevating creators from underrepresented communities in the United States. It will offer a combination of creative strategy consulting and compensation for content creation and budget for ad credits.

Creator Inclusion Lead Alexandra Nikolajev said the company worked with "eight emerging creators across fashion, photography, food and travel, and will be identifying 10 more creators in the next few months for the next cohort." (source)
8. LINKEDIN

– Creator Program

In May 2021, Daniel Roth, VP and Editor in Chief at LinkedIn announced a program to support creators around the world, enabling them to have an even bigger impact and better experience on the platform.

No details were further disclosed and also we have no information whether or not this program will pay LinkedIn Creators.
9. CLUBHOUSE

– Clubhouse Payments and The "Creator First" Accelerator Program

In April 2021, Clubhouse began rolling out Payments—the platform's first monetization feature for creators on Clubhouse. All users will be able to send payments and 100% of the payment will go to the creator, Clubhouse will take nothing.
This will be the first of many features that allow creators to get paid directly on Clubhouse. We are excited to see how people use it, and to continue working hard to help the amazing members of the Clubhouse community grow and thrive.

TikTok
Before the Payments feature, Clubhouse launched the Creator First Accelerator Program.
The program's goal is to help support and equip emerging creators with the resources they need to bring their ideas and creativity to life.
The platform's support includes a wide range of services from sending iPhones to the creators to helping them promote their show.
The program also provides the creators with a monthly stipend and matches them with brands so they can turn their ideas into a profitable creative endeavor.
8 Millennials running billion-worth tech companies (part 2)
Check Part 1 of this article featuring Millennials Adam D'Angelo (QUORA), Alexis Ohanian (REDDIT), Melanie Perkins (CANVA) and Ben Silbermann (PINTEREST).
8 MILLENNIALS RUNNING BILLION-WORTH TECH COMPANIES (PART 2)
5.
BRIAN CHESKY

, co-founder and CEO of AIRBNB ($26 billion)

Brian Chesky (38) is the co-founder and CEO of Airbnb, the vacation rental online marketplace which disrupted the hospitality industry.

Brian launched Airbnb in 2008 after he and his co-founders rented out an air mattress in their living room, effectively turning their apartment into a bed and breakfast, to offset the high cost of rent in San Francisco. Airbnb is a shortened version of its original name, AirBedandBreakfast.com.

The company's mission is to connect people to unique travel experiences and create a world where anyone can belong anywhere.
AIRBNB STATISTICS
Airbnb offers over 7 million accommodations and 50,000 handcrafted activities, all powered by local hosts. The platform helps them monetize their spaces while keeping the financial benefits of tourism in their own communities.
The company brands itself as an economic empowerment engine promoting people-to-people connection, community and trust around the world.
The top 3 countries where Airbnb has had the highest impact are the U.S. ($33.8 billion), France ($10.8 billion) and Spain ($6.9 billion).
2 million people are staying on Airbnb per night on average with an all-time number of arrivals of 750 million people.
There are 2.9 million hosts in 200 countries worldwide. The company charges a 3% service fee for hosts and provides a $1 million protection for property damage.
With the travel and hospitality industry affected globally by the coronavirus pandemic, the company was forced to take drastic measures to adapt to new circumstances.
In a letter sent to Airbnb employees in May, Brian announced that he had to reduce the size of the Airbnb workforce.
The company laid off nearly 1,900 employees (around 25% of its staff) and expects its 2020 revenue to amount to half of last year's, around $2.4 billion.
Brian also mentioned that in order to survive, the company will need to evolve accordingly and reduce the investments in activities that do not directly support the core of its host community.
"We don't know exactly when travel will return and when travel does return, it will look different", says Brian.
As of 2020, the company's valuation has dropped to $26 billion.
6.
EVAN SPIEGEL

, co-founder & CEO of SNAPCHAT ($32.29 billion)

Evan Spiegel (30) is the co-founder and CEO of Snapchat. He launched the famous app while still a student at Stanford University. Although his idea of an app with ephemeral messaging was ridiculed by his classmates, the undeterred Evan launched it in 2011. It was a prototype named Picaboo and within just one year, the app now renamed Snapchat had reached 1 million daily active users.

Facebook and Google offered Evan and his co-founders $3 billion and $30 billion respectively to buy Snapchat. Both offers were turned down. Snapchat is now valued at $32 billion.
SNAPCHAT STATISTICS
In 2019, Snapchat had almost 300 million monthly active users and generated $1.7 billion in revenue.
A pioneer of augmented reality, Snapchat brought the technology to the mainstream via its filters.
Over 75% of Snapchat users engage with augmented reality daily (180 million in Q2 2020).
The average Snapchat user sends 34 snaps per day and spends 30 minutes daily using the app.
Snapchat daily video views average of 10 billion.
In 2018, the company launched Snapchat Originals featuring original video content shot for Snapchat specifically by established names such as NBCUniversal, the BBC, ABC and Metro-Goldwyn-Mayer. For 2019, Buzzfeed was announced as one of the app's contributors. Seeing that one of the Snapchat Originals series, Endless Summer counted 28 million viewers over its first series, it looks like this type of offering was a good business decision.
Last year also saw the launch of a new product, Snap Games – a new social gaming platform within the app. According to Phil Larsen, head of Snap Games, more than 100 million Snapchatters have played Snap Games globally.
7.
PATRICK COLLISON

, the co-founder of STRIPE ($36 billion)

Stripe is a technology company that builds economic infrastructure for the internet. Businesses of every size use the company's software to accept payments and manage their businesses online. The company's mission is to increase the GDP of the internet.

Patrick Collison co-founded Stripe in 2010 after receiving investment from PayPal co-founder Peter Thiel, Elon Musk and Sequoia Capital whose investments focus mainly on tech companies.

Stripe provides solutions for eCommerce & retail, B2B platforms, software as a service, B2C marketplaces, non-profits & fundraising.
STRIPE STATISTICS
Millions of companies in over 120 countries use Stripe to start, run, and scale their businesses. Some of the largest companies in the world are Stripe users such as Google, Amazon, Uber, Microsoft, Nasdaq, National Geographic, Facebook, Zoom and Salesforce.
More than 100,000 platforms are using Stripe Billing to manage subscriptions and invoices and 90% of US adults have bought from businesses using Stripe.
Stripe-hosted invoices get paid 3x faster than typical invoices.
Businesses recover 41% of failed payments through Stripe's automatic card updates and smart retries.
For businesses that launched on Stripe since the onset of the coronavirus in the US, Stripe will shortly have facilitated $1 billion in sales.
The company's machine learning models train on billions of data points and help increase revenue across conversion, fraud, revenue recovery, and more.
The company is also running an environmental program aiming to mitigate the threat of climate change. To this goal, Stripe announced this year its Negative Emissions Commitment by pledging at least $1 million per year to pay, at any price, for the direct removal of carbon dioxide from the atmosphere.
With $2 billion on its balance sheet, Stripe is valued at $36 billion.
8.
DREW HOUSTON

, co-founder & CEO of DROPBOX ($8 billion)

Drew Houston (37) co-founded Dropbox in 2007 while a student at MIT when he got fed up with the lack of seamless storage solutions for his files.

Although Dropbox began thirteen years ago as a file hosting service provider, today the platform defines itself as a smart workspace which limits the noise and complexity so users can focus on work that matters.

Dropbox brings together content, tools, people and conversations in a single digital environment.

Also, the platform uses Artificial Intelligence to suggest users which content they will need for a meeting or which content might be relevant to a document they are editing. Users are provided with a new way to work where they can stay focused and manage their team efficiently.

What type of work do Dropbox users accomplish with the platform's tools? One example is filmmaking.

I was surprised to learn that Dropbox was an essential part of the process of shooting Motherless Brooklyn, the latest film of Oscar-nominated Edward Norton.

Dropbox also helped the creators of McMillions, the HBO documentary series, with organizing a massive amount of information that piled up over years of investigation.

And partnered with visual artist Solange, Beyonce's sister to bring to life Bridge-s, her curated, programmed, and creative-directed series of performances, films, and artist talks.

The company's business model is based on free, individual and business subscription plans. Dropbox offers two plans: for freelancers and solo workers and for business and teams of any size.

For 2019 the company generated $1.7 billion in revenue.
DROPBOX STATISTICS
More than 450,000 teams use Dropbox Business;
4.5+ billion connections have been created through Dropbox shared folders and links;
56% of the Fortune 500 have at least one Dropbox team within their organisation;
Over 600 million registered users;
14.6 million paying users;
80% of subscribers use Dropbox for work.
Join the Conversation
We'd love to hear what you have to say.
Get in touch with us on our LinkedIn Group, Facebook Group or Twitter.
You Are Not Your Face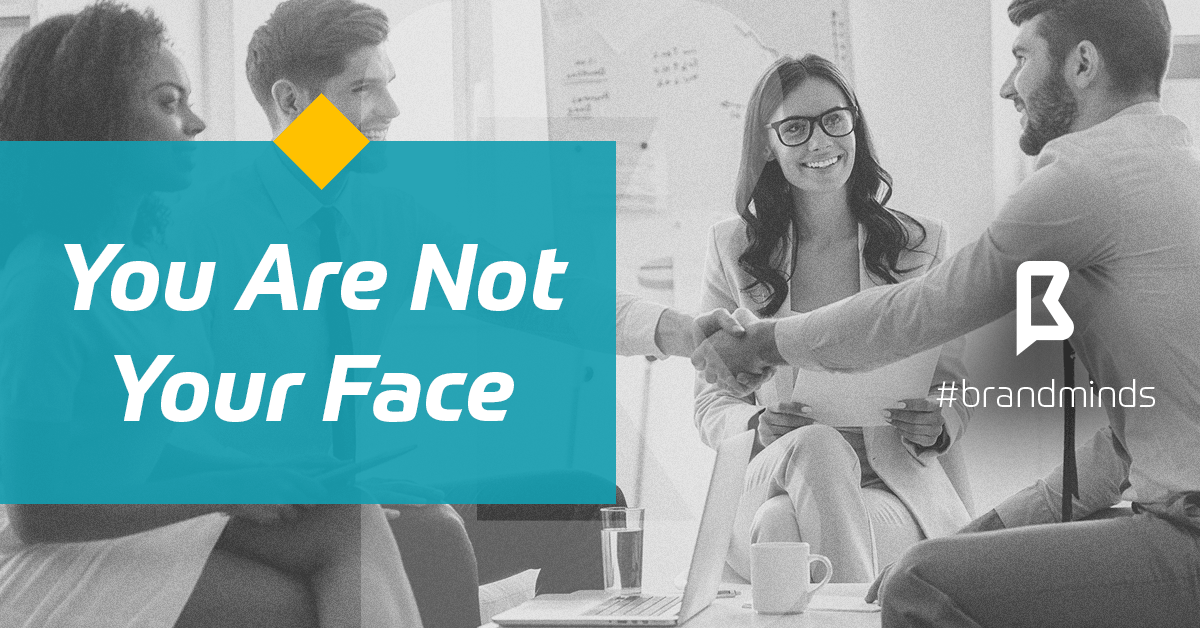 In the eighties and nineties, we were accustomed to seeing actors and actresses go under the knife to turn back the clock on their looks. It was a way to keep the acting roles coming in. We could spot a touched-up face immediately and feel a little sorry for the respective person. Now we see another trend rising among the young and socially connected.
Pre-Juvenation
In January 2019, the American Academy of Facial Plastic and Reconstructive Surgery released its annual survey results for 2018. The survey explores the top trends in facial plastic surgery today.
Here are the report's main findings:
There is a strong link between Millennials (now 22-37 years old) and the growing demand for cosmetic procedures;
72% of facial plastic surgeons saw an increase in cosmetic surgery or injectables in patients under age 30;
Top 3 cosmetic procedures: rhinoplasty, revision surgery and eye lifts;
The average number of surgical procedures has almost doubled since 2013 (up 47%);
Botox remains the most popular procedure overall, for both sexes.
The researchers of this report discovered a new trend rising among young people: pre-juvenation.
Pre-juvenation illustrates a behavioural change in which "more and more patients look for cosmetic solutions with the purpose of remaining youthful rather than turning back the clock on signs of ageing later."
The rising number of Millennials going to the plastic surgeon to ask for cosmetic surgeries to fix their noses or get pre-juvenation injections all with the purpose of remaining youthful is disturbing.
Millennials trying to look forever young is also pointless given the fact that our bodies and our faces are naturally changing with time.
We strive to live a healthy life and eat all-natural, but we don't accept ageing as being natural. Ageing is nature's way of teaching us not to rely on our looks because looks don't last.
There is only so much Botox and fillers can do. Don't turn yourself into a plastic puppet! The puppet is dead inside.
The youthful glow that so many of us are chasing after is the result of the flame burning brightly inside your soul.
We look beautiful and we are happy when we work to achieve our dreams and when we lose track of time pursuing our passions and interests.
Selfie Dysmorphia
As this article shows, the photo filters that we use to alter and beautify our selfies before posting them on our social media accounts are to blame for the rising mental health condition of selfie-dysmorphia.
In recent years, cosmetic doctors "noticed that where patients had once brought in pictures of celebrities with their ideal nose or jaw, they were now pointing to photos of themselves". These photos have been edited with Snapchat filters or airbrushed with the Facetune app. They are stripped of all markings of a normal human face.
Here are some of the most requested procedures that plastic surgeons were asked to perform:
removal of the laugh lines (the line from your nose to your mouth);
removal of the tear trough (the groove down from the inner corners of the eyes) to make the eyes bigger.
Is it narcissism?
It's difficult to let the world know who we are as a person, but it's easy to push the photo button on our smartphone and take a selfie. It takes little effort and feeds on our narcissistic inclinations.
I believe there's an important distinction to make. As I see it, there are two situations.
The first is when we take one-two selfies and feel happy with the image we see.
The other situation is when we take fifty or a hundred selfies and feel disappointed or frustrated because we don't like how we look in any of the photos.
This is not narcissism. Narcissism means having too much interest or admiration for your own physical appearance. It would be narcissism if we loved ourselves. But we don't. Because if we had loved ourselves, we wouldn't have placed our happiness on the tip of our nose or the size of our eyes or the lines in our cheeks.
This is not self-love, acceptance or appreciation. It's hatred directed at our faces. It's like going into battle against your own home. Why would you burn your own home on purpose?
Own your face
I believe we should all own our faces, as Robert Hoge says in his TEDx speech.
Regain your power
Don't let others own your face or have opinions on how your face should look because when you allow that, it takes away your power, it eats away at your self-confidence, it makes you feel less worthy. You essentially become a prisoner of others.
You are not your face
Your strength, abilities and talents don't come from your face.
Barbra Streisand with her one-of-a-kind nose was considered ugly by society's beauty standards and so was Freddie Mercury with his overbite. But no one else had Barbra's voice and no one else had Freddie's talent. In the end, Barbra's nose and Freddie's teeth didn't stop them from fulfilling their destiny.
So stop giving power over yourself to others. It's your face, own it!
Don't give in to society's shallow and fleeting standards which state what your nose should look like or that you should have a freckles-free complexion.
Value yourself enough to love your face as it is.
Join the Conversation
We'd love to hear what you have to say.
Get in touch with us on Facebook Group and Twitter.
3 Snapchat Campaigns powered by Augmented Reality
Snapchat is undoubtedly leading the user experience of augmented reality in social media. In 2016, the Pokemon GO frenzy took the world by storm and showed the incredible appeal of AR for users.
In the following years, brands have looked for ways to use AR to raise engagement on Snapchat and draw users' attention to their products.
Discover 3 brand campaigns powered by augmented reality and delivered through Snapchat:
BMW
As part of its 2017 ad campaign to launch the BMW X2, the famous carmaker became the first brand to create a 3D augmented-reality version of a product with Snapchat.
During the campaign, consumers on Snapchat began seeing ads from BMW that linked to the augmented-reality version of the new car. When someone swiped on the ad, it opened the camera and the gold car appeared in the frame. A person could then virtually walk around the car and see all its details and even change its color.
Nike
Nike partnered with Snapchat and Shopify earlier this year for the pre-release of Air Jordan III Tinker. 2018 marks 30 years since Michael Jordan made history with his free throw line dunk in 1988 Slam Dunk Contest win. It is one of the most memorable moments in NBA history and Nike wished to celebrate it.
Using 3D and augmented-reality technology, Nike brought Michael Jordan through Snapchat to the younger generation that has never seen him play. But the experience didn't stop here. With a tap on the screen, the user was able to purchase a pair of Air Jordan III Tinker which was delivered to their home address within two hours. The pre-release shoes were sold out in 23 minutes.
Watch the video here.
Foot Locker
The holidays tend to bring out the best in advertising, leading to fierce competition to make an impact. This often means clever brand partnerships.
One such example is the collaboration between Foot Locker and Snapchat on Christmas 2017. Foot Locker designed an unboxing experience for Snapchatters in which they delivered animated Jordans that users could customise and dunk.
Snapchat's Spectacles v2 are here
According to Statista's data, despite its origins as a photo app, video has become an important feature of Snapchat, with more than 10 billion mobile videos currently viewed per day, rivaling Facebook in terms of daily video user engagement. The company reported 100 million daily active users worldwide in May 2015, positioning it as one of the fastest growing social apps and networks worldwide. Snapchat also ranks as the most popular social media site among teenagers and young adults in the United States. During the first quarter of 2017, Snapchat reported 166 million daily active users worldwide.
"The platform has also become a cornerstone of social media marketing towards teens and Millennials. Snapchat users are also willing to pay for online and mobile content, with music downloads and TV and movie streaming being the most popular types of paid content. Visually strong brands such as sportswear, beauty and fashion are leading the way in terms of Snapchat adoption. The platform generates the majority of its revenues via advertising and branded content. In the first quarter of 2017, Snapchat's revenue amounted to 149.6 million U.S. dollars. The global revenue for 2017 being 825 millions USD," added Statista.
In this context, Snapchat launched Spectacles v2  that are now more comfortable to wear with a smaller profile and water resistant. Tap the button to record video with new and improved audio, and now, you can press and hold to take a photo! Snaps you capture will transfer to Snapchat up to four times faster, and always in HD. Snap Inc. actually reduced the field of vision for Spectacles from 115 to 105 degrees to cut off some of the fish-eye warping that happened to the edges of clips shot on V1. Videos now record in 1216 x 1216 pixels, while photos are 1642 x 1642.
"The new Spectacles have the same battery life and charging capabilities from the first model, even though the glasses and case are both now slimmer. Expect 70 or so video snaps before your Spectacles run out of battery, and the case can recharge your glasses about four times before it needs more juice. Moreover, importing snaps from Spectacles to your phone is quicker than before, but the fact remains: You have to wait until your snaps reach your phone before you can do anything with them, which isn't always convenient — and you're going to need to transfer quite often," wrote Business Insider.
Instagram and Snapchat in the geostickers "battle"
Instagram and SnapChat features go hand-in-hand,with Instagram taking a lot of inspiration from SnapChat and its successful tools.
In March, Instagram has launched geostickers ( a kind of like stickers that represent your location and only work in Instagram's ephemeral Stories feature), a feature that already had a lot of success on SnapChat.
On SnapChat, geofilters are creative overlays that capture where you are or what you're up to in a Snap! Create your own, and surprise Snapchatters in the locations you choose. On a business side, Geofilters offer a chance to be seen and sent by Snapchatters at your store, event, or other location. A business can drive awareness and engagement, in one swipe. At the moment, On-Demand Geofilters are available in Australia, Brazil, Canada, Saudi Arabia, UAE, France, the United Kingdom, and most of the USA.
To see the available filters in your area, simply take a picture or record a video and then swipe across the screen. There are two types of On-Demand filters are offered: Personal and Business. In their guidelines, Snapchat explains:
A Personal Geofilter is one that doesn't include any branding, business marks/names, or logos, and doesn't promote a business or a brand. You might submit a Personal Snapchat Geofilter to celebrate a birthday or graduation, for example.
A Business Geofilter is one that promotes a business or a brand.  If you're creating a Business filter, you must have the necessary rights and permissions to include any business names, marks, logos, or trademarks and you must also supply a business name while purchasing the filter.
More about it you can read here.
And here.
Creating smart, beautiful and interesting geofilters for SnapChat became a business on its own, as companies such as Geofilter Studio, Canva or Pepper Filters prove it.
But how do geofilters work in Instagram? According to TechCrunch, the one thing Instagram's geostickers and filters do that Snap's don't is show the Instagram location page for that place with a tap, though Stories posts won't show up there, so there's no privacy issue with that."All of Instagram's cloning efforts seem to be paying off. Instagram Stories already has 150 million daily users, more than Snap's original version of the feature. Instagram Stories is stealing Snapchat usage, which led Snapchat's user growth to plummet 82 percent in the two quarters after Facebook's copycat spun up. Now worries about Snap's growth are sinking into its share price, which slumped 12 percent yesterday and 11 percent today after its 40 percent IPO pop," wrote TechCrunch in March.
When you click on a geofilter from someone's Location Story, that geofilter will direct you to Instagram's Places page, which contains a collection of other users' posts tagged with the same location. From there, you can watch a long reel of Stories from strangers who have visited and tagged the place you are in.
"If Instagram decides to monetize Location Stories, it will likely look and function similarly to the hashtag feature in Stories Instagram is currently rolling out. Brands will be able to purchase tagged geofilters, featuring their brand name, logo, and location. When Instagrammers click on the filter, they will either be redirected to the Places pages or to the brand's Instagram page. From either of those pages, Instagrammers can view the business location, get directions, and get familiarized with the brand through the UGC content people posted in Places and the content posted on the brand's page," wrote advertisemint.com.
Big influencers attract thousands of dollars for just a post on social media
Only 3% of the marketers said they planned to cut back on influencer marketing in the coming year, versus about 75% who anticipated spending even more on it, says emarketer.com. Moreover, according to the website, companies are paying the most for celebrity posts, especially on certain platforms. On average, posts by celebrities with at least 1 million followers (considered as influencers) cost nearly £65,000 each ($87,731), with Facebook posts demanding a leading rate of approximately £75,000 ($101,228).
Influencer marketing costs are going up in the UK, according to research by  Rakuten Marketing and  Morar Consulting, but prices per post vary considerably depending on reach and platform. This month, polling of UK marketers working directly on influencer programs from sectors including fashion, beauty and travel, approximately two-thirds of respondents had seen the prices influencers charge for posts go up in the past 12 months. In some industries, the costs were even higher, with some premium fashion brands, for example, paying celebrity influencers more than £160,000 ($215,954) per post.
"UK marketers are willing to pay celebrity influencers on Facebook up to £75,000 for a single post mentioning the brand they want to promote, a new survey has revealed. They are also prepared to pay celebrity influencers £67,000 for each YouTube video that mentions their brand, while key influencers on Snapchat can expect to be paid as much as £53,000 per Snap," writes www.warc.com.
Spending was much more modest for so-called micro-influencers—those with 10,000 or fewer followers, due to the fact that only a fifth (20%) of marketers claim they are able to demonstrate the impact of influencers through indirectly influenced sales. Prices averaged at close to £1,350 ($1,822) per post, with YouTube and Facebook commanding the highest prices—more than £1,500 ($2,025)—and Snapchat the lowest at just over £1,000 ($1,350).
"Decision makers questioned from across a variety of sectors including fashion, FMCG, beauty and travel admitted that they would shell out as much as £53,000 per  Snapchat post, which despite coming in at significantly less than the value they placed on other platforms, is notable given that Snapchat's ephemeral nature means videos and pictures disappear within 24 hours of being posted," said Rebecca Stewart for thedrum.com.
Overall, respondents said they would devote an average of 24% of their marketing budgets to influencer marketing in the next 12 months. That figure's higher than the share of budgets that the largest percentage of marketers in the UK and US said they devoted to influencer marketing in a March 2017 study by  Econsultancy. In that study, between half and six in 10 luxury and non luxury brand marketers said they invested less than 10% of their overall marketing budgets to influencer marketing. But the second largest shares of respondents were similar in their spending allotment to those in the Rakuten and Morar study.
Affiliate marketing firm Rakuten Marketing spoke to 200 UK marketers working on  influencer programmes and found that post-for-post they were prepared to pay 12% more for Facebook endorsements than they were for YouTube. The research also found that despite the value brands clearly place on high-profile influencer slots, the majority of those asked (86%) admit they aren't entirely sure how influencer fees are calculated. Which is pretty odd, especially after the last years of change in the media buying market, the restriction of budgets and the overall risen caution.
Why are the influencers so important for marketers when it comes to social media? According to The Economist, social media offer brands their best opportunity to reach cord-cutting millennials: Snapchat, for instance, reaches 40% of all American 18- to 34-year-olds every day.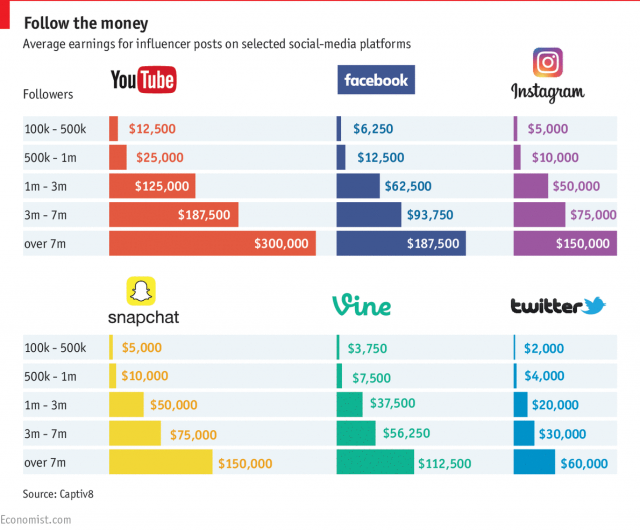 "Moreover, these platforms can make consumers feel they have gained unprecedented access to the lives of the rich and famous. That lets sponsors interact with their target audiences in ways that traditional advertising cannot match. In turn, demand from marketers for these channels has made social media lucrative territory for people with large online followings," wrote the famous business magazine.
On the other hand, while 59 per cent of marketers state the influencers they work with will take guidance from them around best practice, 56 per cent of premium fashion marketers admit to a situation in which influencers hold all of the power. For example, only 20 per cent of marketers state influencers are prepared to follow their lead when it comes to guidance around billing.
Less than a third (29 per cent) believe that the influencers they work with are entirely concerned whether their content drives sales for the brand. Interestingly, when asked what would encourage marketers to invest more in an influencer programme, greater transparency and better reporting of influencer contribution to sales now rank as the highest factor (50 per cent).
James Collins, Rakuten Marketing's SVP/managing director, global attribution, comments, "Influencer marketing can be hugely effective but marketers are commissioning expensive posts without understanding the real impact on the purchase journey. It's essential that marketers question influencer fees and use attribution tools to measure the effect of this activity in order to create strong, value-driven relationships between brands and influencers."
The huge power and potential of Snapchat
Launched in July 2011, by three Stanford University students (Evan Spiegel, Reggie Brown and Bobby Murphy), Snapchat went from being an application created for a University project to one of the biggest social media sensations in the recent years. First launched under the name Picaboo, the app received a re-launch and a rebranding and became the Snapchat that we all know and love.
The social media platform has grown immensely in popularity over the last 4 years and has now become one of the biggest social media platforms of this time. With over 100 million daily users worldwide, the app attracts especially Millennials and youngsters, but also a lot of celebrities. Therefore, the brands are "lining-up" and doing their best to attract the users' interest and likeability. Moreover, Snapchat has grown as a marketing tool since brands have found it effective for promoting to a younger demographic group that they eagerly want to reach.
Part of the social media platform that attracted the most the users is the fact that people seem to be more genuine on it, even the celebrities, showing real moments of their lives, uncut behind-the-scene snaps, sexy and funny videos. Everyone from models to actresses (to model/actresses, to model/DJs, you get the idea) are daily users (DJ Khaled and Kylie Jenner just might be addicted) and now, some are even using the platform to premiere and  share original content. You can find here a list of the celebrities that love the social media platform, you will for sure have the chance to see some of your favorite ones. As of February 2015, more than 60% of 13-to-34-year-olds had the app downloaded on their phone, according to a U.S. Census study on Snapchat's  site, even the White House having an account.
Also, as proved by several studies, more Americans are familiar with Snapchat than with Pinterest or Linkedin (not to mention Tumblr, Vine, etc), having more users than Twitter or Pinterest or Linkedin. In the past 12 months, awareness of Snapchat among Americans 12 and older grew from 60% to 71%, with the platform growing in one year as much as Twitter has in 4 years combined. In the 2013 Infinite Dial study, 15% of Americans said they used Twitter. By 2016 21% of the country claimed Twitter usage. Between 2015 and 2016, Snapchat went from 17% to 23%. Looking at all those figures, it's no wonder that Snapchat is considered to be USA's second-favorite social network, with 26% of Americans citing Snapchat as the place they visit most. Instagram is third at 17%, in the Infinite Dial's 2016 study. First place is still held by Facebook, with 32% saying they use it most. This is a big move in just one year, as the previous edition of The Infinite Dial showed Facebook at 43%, Instagram in second place at 18%, and Snapchat at 15%. Essentially, what has happened is that in 12 months, 10% of the entire nation's population of social media using 12-24 year-olds moved from Facebook to Snapchat as their platform of choice.
In this context, there is no wonder that, according to Re/code, advertisements and marketing videos on the service alone are seen between 500,000 and a million times a day.
Much of Snapchat's surge in usage has been attributed to the app's Stories and Discover features. People are able to connect with new brands and influencers that might have previously been outside their normal spheres of interaction and the stories the people behind those accounts create – visual tales like behind-the-scenes footage or brand messaging, for instance – build instant connections between companies and consumers.
According to Forbes, Snapchat has  more than 60 million users in the U.S. and Canada alone. Snapchat was set to rake in about $ 366.7 million in ad money in 2016 and they're poised to break the $1 billion-mark in 2017. A lot of that money is coming from the full-screen ads strewn across those Stories and Discover sections.
The reason for the huge potential of Snapchat Advertising
Whether you are representing a small, medium or big brand, if you are targeting Millennials and youngsters, you must be on Snapchat. Try and learn from the brands that have already pathed the way for you. Take the best you can, try and innovate and, most of all, be present. If it's something we've all learned through the social media boom is that being up-to-date with the changes and keeping an eye open are two essential factors in the success of the brands. And also, try to do at least a little bit of real-time marketing. Snapchat is the real place for it. The app others the marketers several big reasons for being there:
Frequency: Once a snap disappears it's time to put up another one – that steady stream of content helps build rapport and frames the brand as reliable and communicative
Approachability: Many brands and personalities have found success posting raw footage that gives audiences a glimpse behind the curtain – from pre-concert footage from musical acts to touring a new pop-up store with a fashion designer, these sneak peeks build interest.
Story-First Focus: Most social platforms run off of "likes" or favorites that advertisers feel driven to accumulate. Snapchat advertising ditches that kind of approval, in favor of more organic storytelling that feels more authentic.
Getting more personal: Closer than ever to your favorite stars. What more can a fan want?
The fun / ironic side of it: We all want to have a good time and be entertained. And Snaptchat sure knows how to do it.
Best Marketing Ideas in 2017
Finding inspiration is something a marketer and creator should always be interested in.  We have some ideas that might give you a push to try something new and help your brand even more.
Paid marketing on untapped channels
Differentiation is key and clients need to understand that using only Facebook and Google for promoting themselves, even they bring huge volumes, is not enough anymore for achieving success. In an ever changing market, being among the first to tap into less used platforms and discover the ones that have the biggest change to rise (Snapchat, Instagram) is what brands' representatives should do.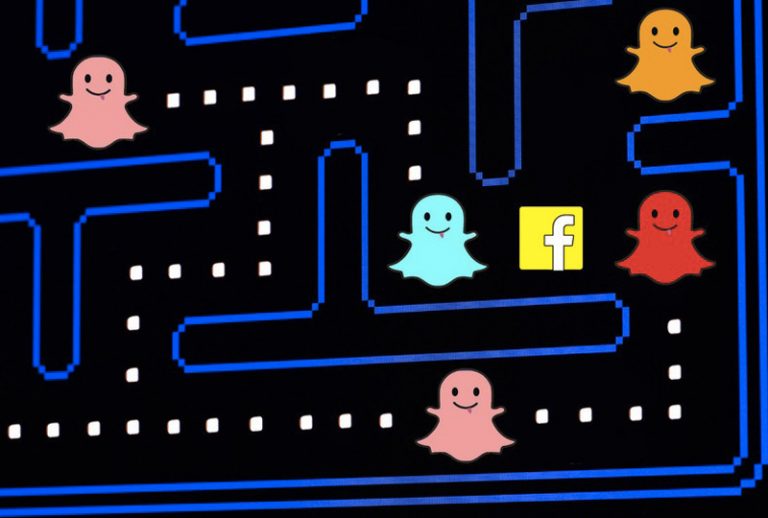 photo: wearevillage.com
Advertising is most successful when there is market inefficiency.
Choosing to communicate smartly on a channel that isn't very used or not put to its true value, may be the key to success. Moreover, the advantages occur on channels where there's a lot of volume, but less competition or no competition.
Content Multiplier Marketing and cross promotion
It's the time of the multi-channel communication, instead of using just one or two channels. Finding the perfect mix for the brand is a very important step to take. The content is one of the most important aspects these days and can take the brand in the direction you want it to. At the same time, the content can be produced in several ways of expression (articles, videos, audio recordings, a blog post) and by using different shapes and channels it will help the brand increase its awareness.
Moreover, it's really important for the brand's target to be able to find the content on several mediums and see its versatility. Also, it's another manner of gaining new fans that love different types of content.
Create content that's easy to replicate.
Making a smart and easy content can also help the fans create their own twist on it, share it and show their personality along. Who doesn't want a target involved in the brand's growth?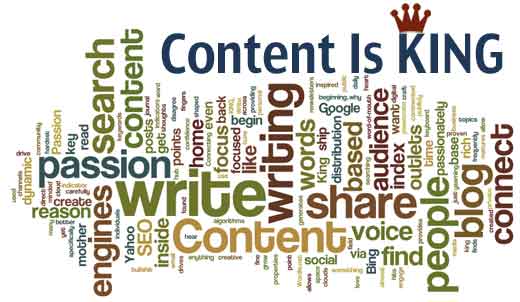 Go mobile
More than ever it's the mobile phones' time. Most of the people are using Facebook on the mobile phone instead of the desktop or the tablet, as well as checking and answering their emails and other important conversations and messages. Therefore, the brands' messages must the adapted to the medium, in order to create the best user experience possible.
Appeal to visual strategies
People understand better the messages and feel more connected to the visual side of the stories. By using video recordings and live-streaming, the brands are growing faster than ever. Recently live-streaming has taken the social media world by storm, Facebook reporting last year that 100 million hours per day of video are watched on their site. Therefore, the marketers should engage their audience with live-streaming at events or conferences that highlight them and their product.  It's a quick and effective way to connect with customers and build the brand.
Visual marketing effectiveness will also rely on engaging graphics. While graphic design has always been important, it will need more attention this year. Viewer engagement durations are shorter and social feeds are getting more crowded. Stand out with powerful graphic content.
Create an expertize blog
Making sure to optimize the brand's website for search engines and mobile, with quality blog posts, we'll have as a result the business' appearance at the top of search results for topics related to your service offering. The result will be definitely a larger number of visitors accessing the website, an increase in leads, etc. The effectiveness of the blogging will be based on exciting and informative content, therefore hiring an expert in your industry or scheduling your own time to draft a quality post each month might be exactly what the doctor ordered.
The best media mix for your brand in 2017
The media market is changing under our eyes, each year bringing something new. It's more than obvious that, even if you are representing a smaller brand, it's not enough to rely on a website or social media page alone if you want to be competitive in the marketplace. Moreover, the media channels that used to work very good for you two or three years ago may very well not be the best ones to use anymore.
According to Initiative and their report Media Fact Book 2016, in Romania the TV continued to be in 2015 the rising engine of the media market, having a push of volumes of 7 percent compared to 2014 and reaching the EUR 212 million margin. Other channels that grew were the online (a boost of 12 percent and reaching EUR 57 million) and the radio (a 5 percent boost, until EUR 19 million). The OOH remained stable at EUR 28 million.  Moreover, Initiative estimated that the media market would reach in 2016 EUR 351 million this year, following a 6 percent growth. The evolution on each channel is similar to the one in 2015 – the TV market will grow with 6 percent, the online with 12, the radio with 5, while the OOH will remain the same and the print would continue to drop still with 10 percent. In this context, the approaching of the digital next to the TV in the consumers' preferences are, the amplitude that the mobile took, the influence of the multi-screening or the forever bigger importance of the content's quality has over the rise of the media budgets.
source: Linkedin
With a well-chosen media mix, you can build the kind of name recognition and buzz for your company that isn't possible with single-pronged approach. A mixture of owned, paid and earned media will help ensure your marketing efforts are reaching your target audience.
Consumers want brands that are useful and accessible, and most of all, entertaining. Marketers will continue to pull out all the stops to counter declining ad receptivity. In 2017, we'll see more branded content and less regular advertising. Get ready for more native content, short and long form video, branded filters, and emoji and PR stunts. But it won't end here. The specialists forsee that the marketers will forge ahead with new technologies such as 360 video, augmented reality, virtual reality and artificial intelligence (chatbots performing customer service and sales functions), making the landscape ripe for new creativity. Marketers will also closely monitor effectiveness as studies start to show which formats consumers find annoying and intrusive, particularly on mobile.
These advancements create new challenges for marketers. Far from a controlled consumer view of a brand (TV, outdoor, instore), marketers will face multiplatform, multi-device, in and out of walled gardens, all differently experienced by every consumer. Geotargeting will be seen as a commercial opportunity and Snapchat itself is using geofilters to let people know where to find a Snapbot vending booth. Brands will move quickly into customized/personalized creative content, delivered in a targeted way via programmatic buying. We will see more sequential content as marketers consider using retargeting for a more strategic and persuasive catenation of consumer messages.
In a media landscape of ongoing dramatic change, advertisers will more aggressively adopt multiple media alternatives to reach and connect with their audiences throughout 2017. Synergies will become more important than any single channel and the collective weight of all channels put together. Marketers will be focused on understanding the role each media plays within a broader plan and how they rub off to produce synergistic effects. The concept of synergies has been around for some time but what has changed is the planning aspect and the application of a discipline to the selection of channels to maximize its impact. Cross media studies conducted by Kantar Millward Brown show that globally 25% of media effectiveness has been attributed to synergies, and nearly 40% in APAC. These numbers are not only growing but increasingly we are seeing non-TV synergies emerging as advertisers and agencies start to get their heads around this. The two broad parameters needed to leverage synergies are – creative synchronization and media duplication and phasing.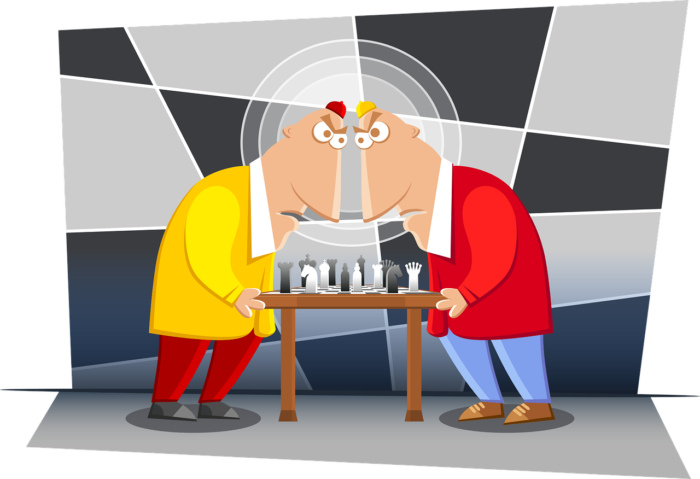 source: Digital Land
"A "big idea" is important for creative synchronization to occur, but it's also about adapting the message to the medium and following a common theme across a campaign. For example, it's unlikely that a 30 second TV ad will work as well on YouTube or Facebook because these media have different characteristics. But they offer opportunities for forming different kinds of relationships that meet consumer needs at different times and occasions. Optimising media duplication and phasing can go a long way in driving synergies but as a first step, marketers will need to ensure that every medium has a role to play within the broader media mix. Roles will be in terms of driving 'reach and or frequency' or various aspects of how people think, feel and make decisions about the brand," said Straford Rodrigues, Media & Digital Director, APAC at Kantar Millward Brown.
Therefore, every brand needs to create its media plan accordingly to its target, expectations and business plan. The strategy is more important than ever: setting clear objectives, finding the right opportunities, integrating your message and your true content, exploring, creating, producing and measuring.
Apart from the media planning itself, don't forget the fact that the content is the KING and it needs to be as powerful, sincere and creative as possible.