Vacation Time: 17 Tips & Rules for Employees, CEOs and Organizations
It's summertime and people are thinking about going on vacation. Soaking up the sun on the beach or hiking up the mountains? Whichever you prefer, all employees must take vacation time off.
What this article talks about:
6 rules for good managers to encourage employees to take their vacation time;

8 tips for employees looking to have a relaxing and guilt-free vacation;

1 rule for CEOs to follow in order to have a relaxing vacation;

2 vacation policy recommendations for organizations (with examples).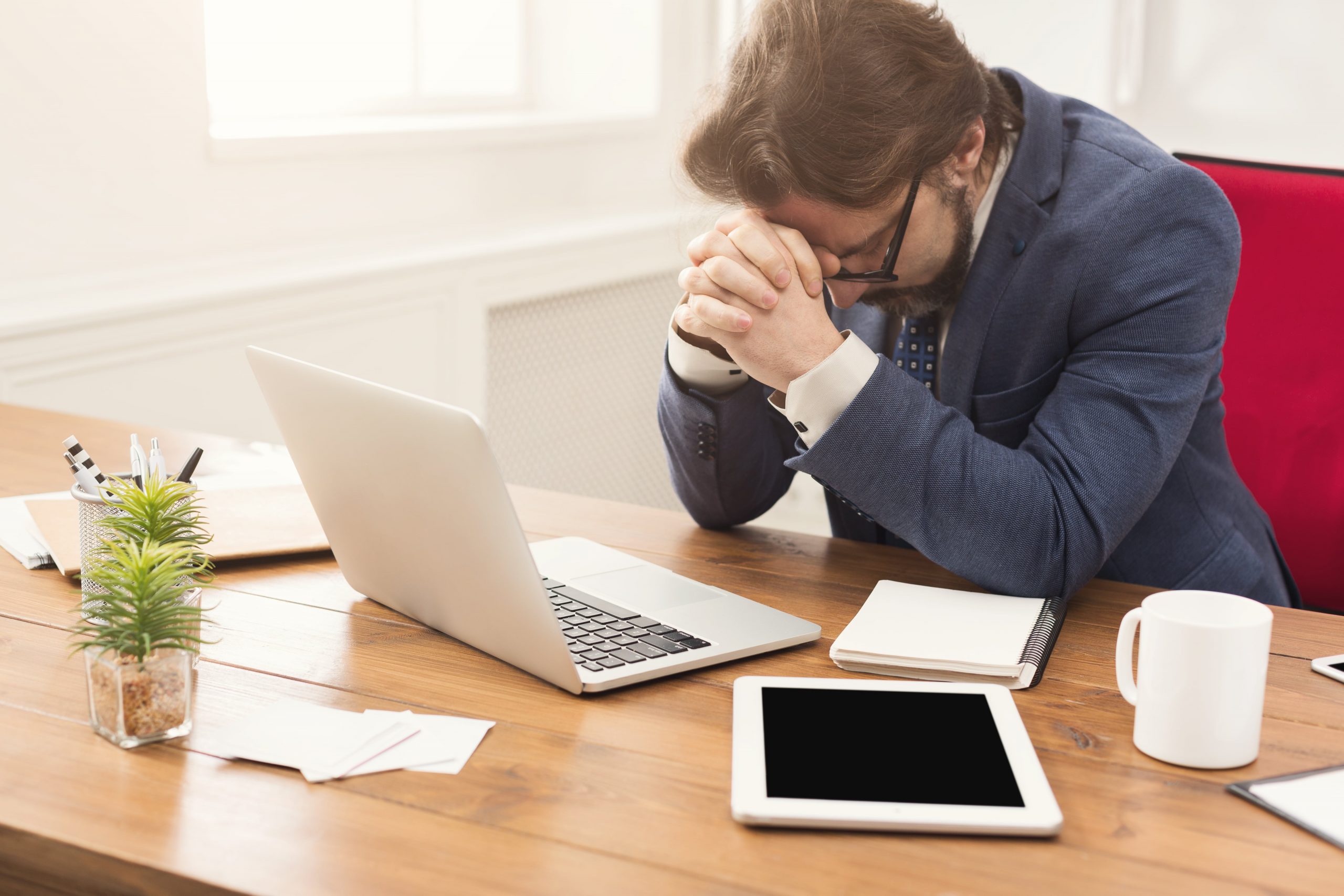 Americans – the No Vacation Nation
A recent survey conducted by Kimble Applications dubs the Americans the No Vacation Nation. This survey concludes Americans are overworked, under pressure and not taking time off from work.
Here are the survey's main findings on how many Americans take time off and why they struggle to leave the office and go on vacation:
53% don't take their vacation days;
27% say they just have too many projects or deadlines to take time off;
13% fear they'll return to too much work;
19% are anxious about being away from work;
When they do go on vacation 48% say they proactively check in on work;
14% believe that employees are more likely to succeed and advance in their career if they choose not to take all
of their vacation time;
19 % say that they've felt pressured by their employer or manager to not take their vacation time off.
What are the consequences of this situation?
Accumulated stress, increased fatigue, depression, decreased productivity rates and ultimately burn out.
On May 25, theWorld Health Organization (WHO) formally defined the syndrome as energy depletion, exhaustion and negativity resulting from chronic workplace stress (source).
Working while on vacation is also bad for your health. It ruins your relationship with your spouse and your kids.
How would you feel if your children believed you loved your work more than you loved them?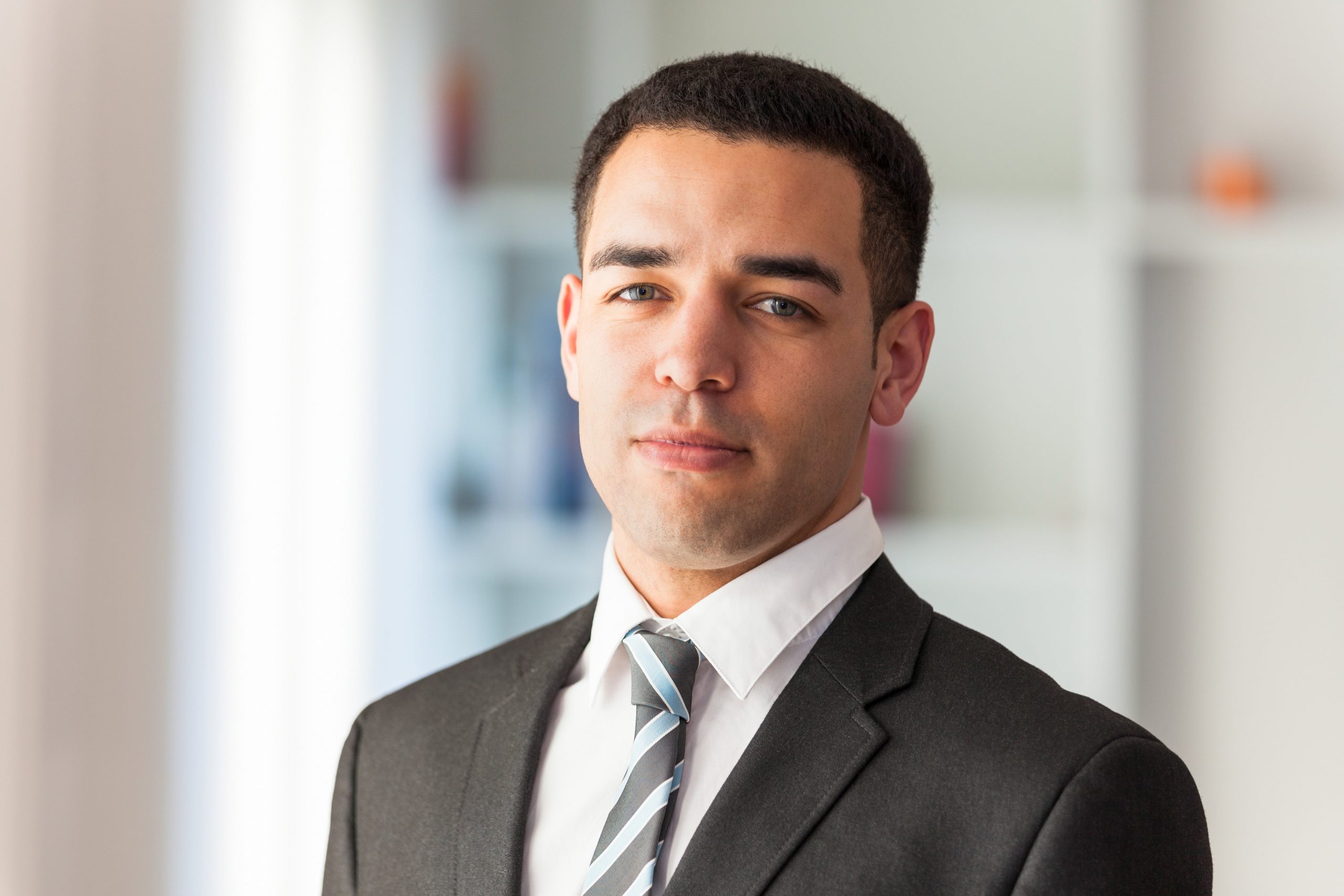 6 Rules for Good Managers
You are certainly familiar with the saying People don't leave companies, they leave bad managers. 
Vacation time is vital for the employees' physical and mental health as well as for work productivity and good managers should encourage them to take it.
Good managers:
Don't frown upon employees taking up vacation;
Don't make their employees feel shame or guilt around vacation;
Are the first to set a good example and take their allotted vacation days;
Never call or email their team members while on vacation;
Assure him/her the team can handle anything that could come up while they are away;
Expect their team members to disconnect, relax and focus on making amazing memories and get back to work feeling recharged.
I was inspired to write this article after reading a LinkedIn post by Brian Dresher, one of my 3rd-degree connections. At the time I had made a mental note to come back to Brian's post and refer to it in my article. Unfortunately, I had failed to save the link to his post. I hadn't liked his post either so it didn't show in my LinkedIn activity. I searched for Brian's post for three hours and I was beginning to come to terms with the fact that I wasn't going to mention it in my article when I suddenly found it! Hooray! What a relief!
You can see why I was so adamant to show it to you:
8 Tips for Employees looking to have a relaxing and guilt-free vacation
Going on vacation is mandatory if you want to avoid a drop in productivity, increased levels of stress and fatigue.
But if you want to have a great time during your vacation you need peace of mind.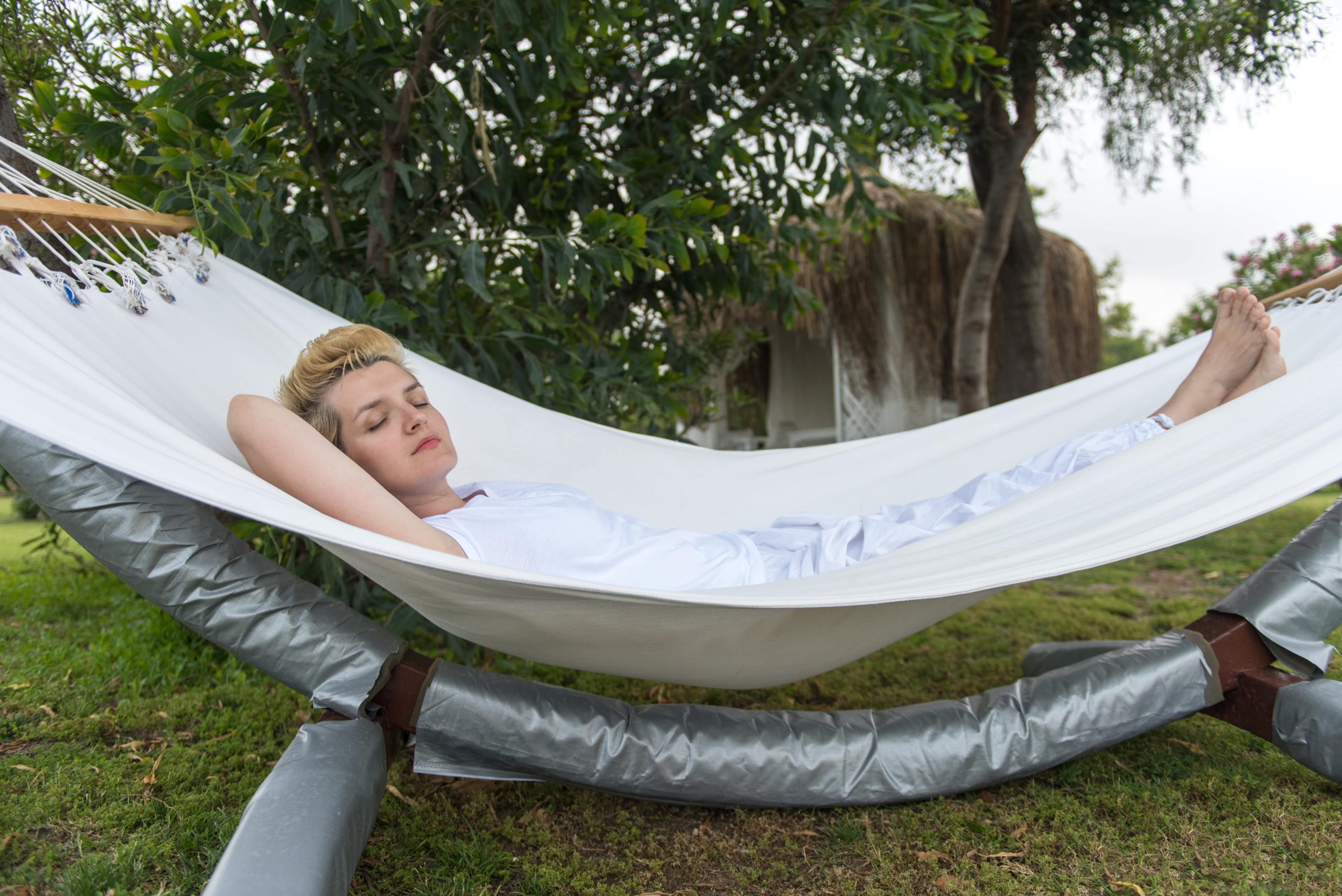 Here are 8 tips for employees looking to have a relaxing and guilt-free vacation:
Communicate the time you will be out of the office to your prospects/customers;
Don't call your prospects/customers while on vacation!;
Make sure you get done the important tasks in your final working week so you can enjoy your time at the pool sipping cocktails;
Handover important tasks to your colleagues so you can relax knowing they're being taken care of while you're away;
Stay off your smartphone, limit yourself to checking it only an hour a day;
Make a rule of not checking your office emails and stick to it;
Anticipate any needs your colleagues might have and prepare a word document or spreadsheet to answer them;
Appoint one of your colleagues to handle your customers' needs while you're away.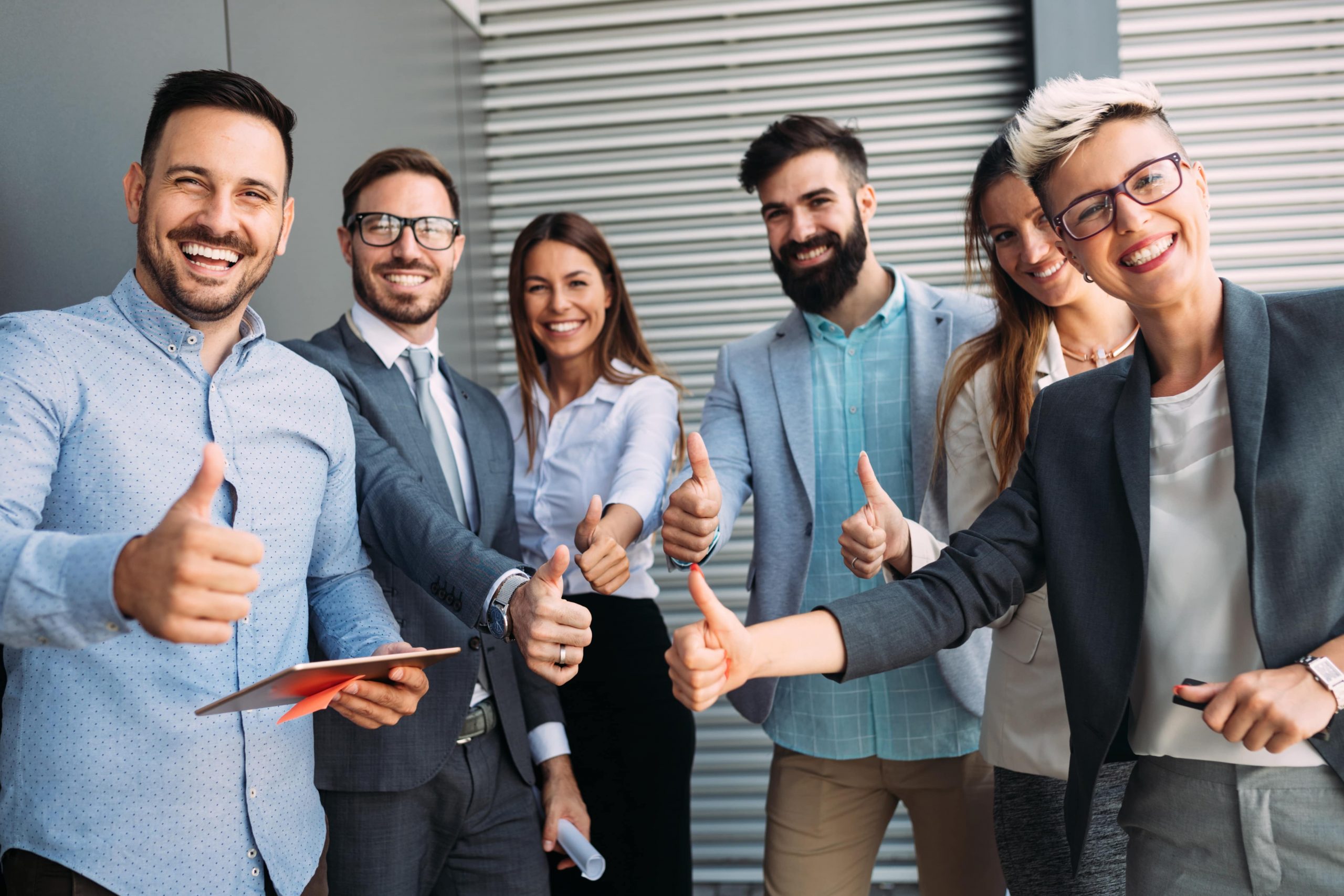 2 Vacation Policy Recommendations for Organizations
Netflix, which disrupted the TV entertainment industry and made binge-watching a cultural phenomenon has a strong company culture. An important aspect of this culture is its unlimited vacation policy. This policy states that employees are free to intermix work and personal time at their own will and take time to go on vacation.
Netflix CEO Reed Hastings sets a good example in this respect – he takes 6 weeks' vacation. Why? Because "it helps you get back to work with fresh new ideas."
Learn more: 8 Key Factors Behind Netflix's Success Story
Like almost all tech startups in Silicon Valley, Buffer had an unlimited vacation policy for its employees as a company perk just like Netflix. What management at Buffer didn't expect was employees barely taking any vacation at all.
They realized the main problem with unlimited vacation time was not knowing how many days off someone should take which prompted the company to go through a series of policy adjustments. The company went from unlimited vacation to offering its employees a $1000 bonus to go on vacation, a minimum vacation policy of 15 days off to a full-team Buffer is closed strategy.
For the first time, we're closing Buffer for a mid-year holiday (Wed-Fri). Here's a lil' thread on holidays and time off on our distributed team. Maybe it'll help others in #remotework!

— Courtney Seiter (@courtneyseiter) July 2, 2019
Here are 2 recommendations regarding your organization's vacation policy:
1. Have a vacation policy in writing
To have everyone on the same page, write down your vacation policy and communicate it across your company. The goal of having a written vacation policy is to lay down ground rules and be prepared to answer questions from your employees.
2. Avoid schedule conflicts
If you cannot have your company close for a limited amount of time – like Buffer – is not a solution, then stick to your employees scheduling their vacations which – more often than not – leads to schedule conflicts.
To avoid such unpleasant situations, you need a set of rules. You can go with first come, first approved rule or 3 employees at all times rule and provide them with an editable calendar so they can self-manage their vacation days to follow this rule.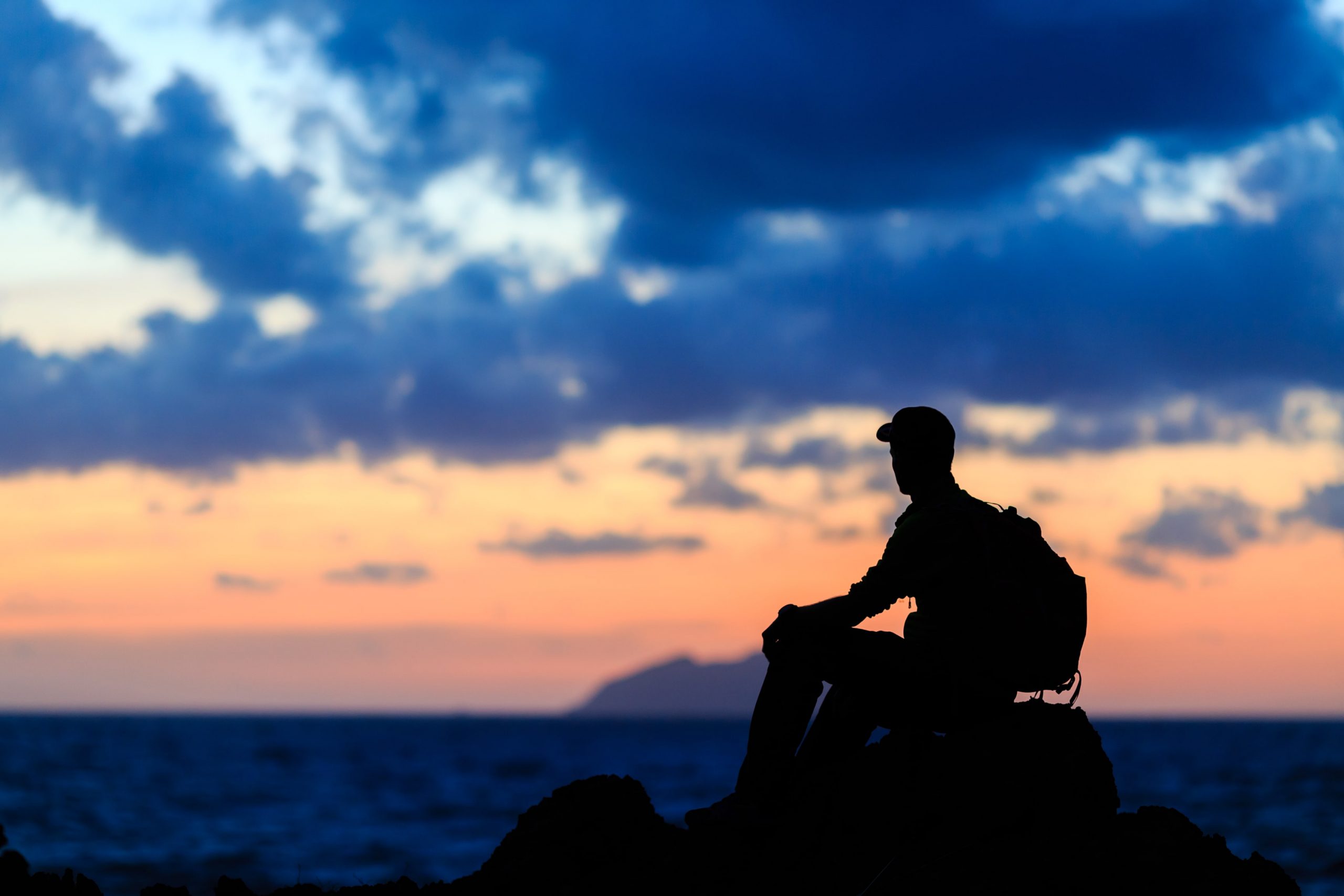 1 rule for CEOs having a relaxing vacation – Empowered Employees
You are the CEO of your company. You worked hard to take your company off the ground and in the first years since launching your business, you took no vacation at all.
Now the company is powered by your employees and business operations run smoothly. It's time for you to take the much-needed time off and go on vacation.
Having a great summer vacation is conditioned by one thing only: that you have been actively empowering your employees throughout the year.
Why?
Because empowered employees don't need micromanaging, they are responsible and can be trusted to make the right decisions for the company. Empowered employees have stronger job performance and are more driven to take care of the needs of the customers they serve. When you empower your employees, they ensure the success of your business.
What steps does your organization take to encourage its employees to go on vacation?
What is the vacation policy of your company?
Share your thoughts in the comments.
Join the Conversation
We'd love to hear what you have to say.
Get in touch with us on Facebook Group and Twitter.
Change: Friend or Enemy?
Change is inevitable because life is about change. It's normal to fear change but the key to a thriving life is to not let it paralyse you. Make change your friend, not your enemy.
Read on to find how Stela handled her latest professional change and discover her list of 6 helpful tips you can use to make your change easier and less frustrating.
When you are finished changing, you are finished.

Benjamin Franklin
After 14 years in a multinational company learning and growing in several roles, I was ready to make a change.
For the first time, I experienced a coaching relationship that actually inspired me to become a coach afterwards.
Was I afraid to make a change? Of course!
Did I know how it will be? No, I could just imagine or hope for the best.
At the same time answering the proper questions and looking at this change from different angles, made me more comfortable.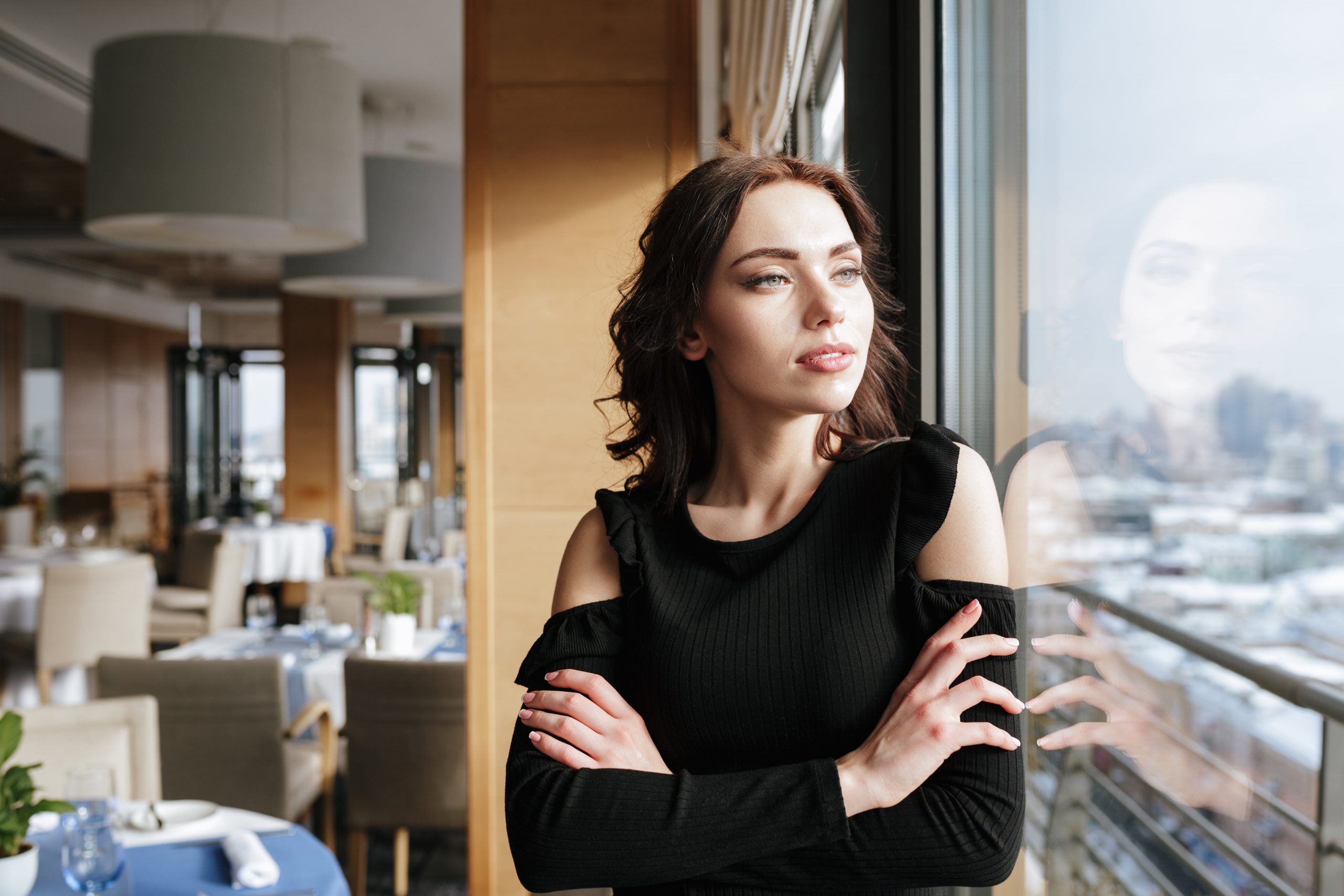 How I prepared for my change
It was a big change.
I was about to step out of a world in which I thought I would spend the rest of my life, with people that I knew, with familiar processes, environment, a world in which I felt secure.
A lot of questions were popping up in my mind:
Will I be able to earn enough money to have the same standard of living?
Will people judge me for this change?
How will this affect my relationship with my family and friends?
Will I adapt quickly?
Will I feel I am useful enough for society and will my work have a visible impact?
It took me almost half a year to get prepared for this change and during this time I had the privilege to work with a coach that guided me through this decision-making journey, which really helped me to figure out the right way.
Finally, I came to the conclusion that it's not about money or other's opinion, it's really about what is it I want to do further with my professional life and what is giving me the feeling of accomplishment.
[bctt tweet="Stela Toderascu on #change: It's not about money or other people's opinion; it's really about what it is you want in your professional life and what gives you the feeling of accomplishment." username="brand_minds "]
So, I did it. I followed the 4-month Systemic Coaching course held by Alain Cardon, a well-known Master Certified Coach, speaker, trainer and author.
After hundreds of hours of practice with colleagues, I had the chance to work with real clients and get the Associate Certified Coach accreditation from the International Coaching Federation. It is a dream which came true in less than one year.
So, after this experience, I can say loudly: no matter how hard it seems, if you really want something and you are open to change, you can do it!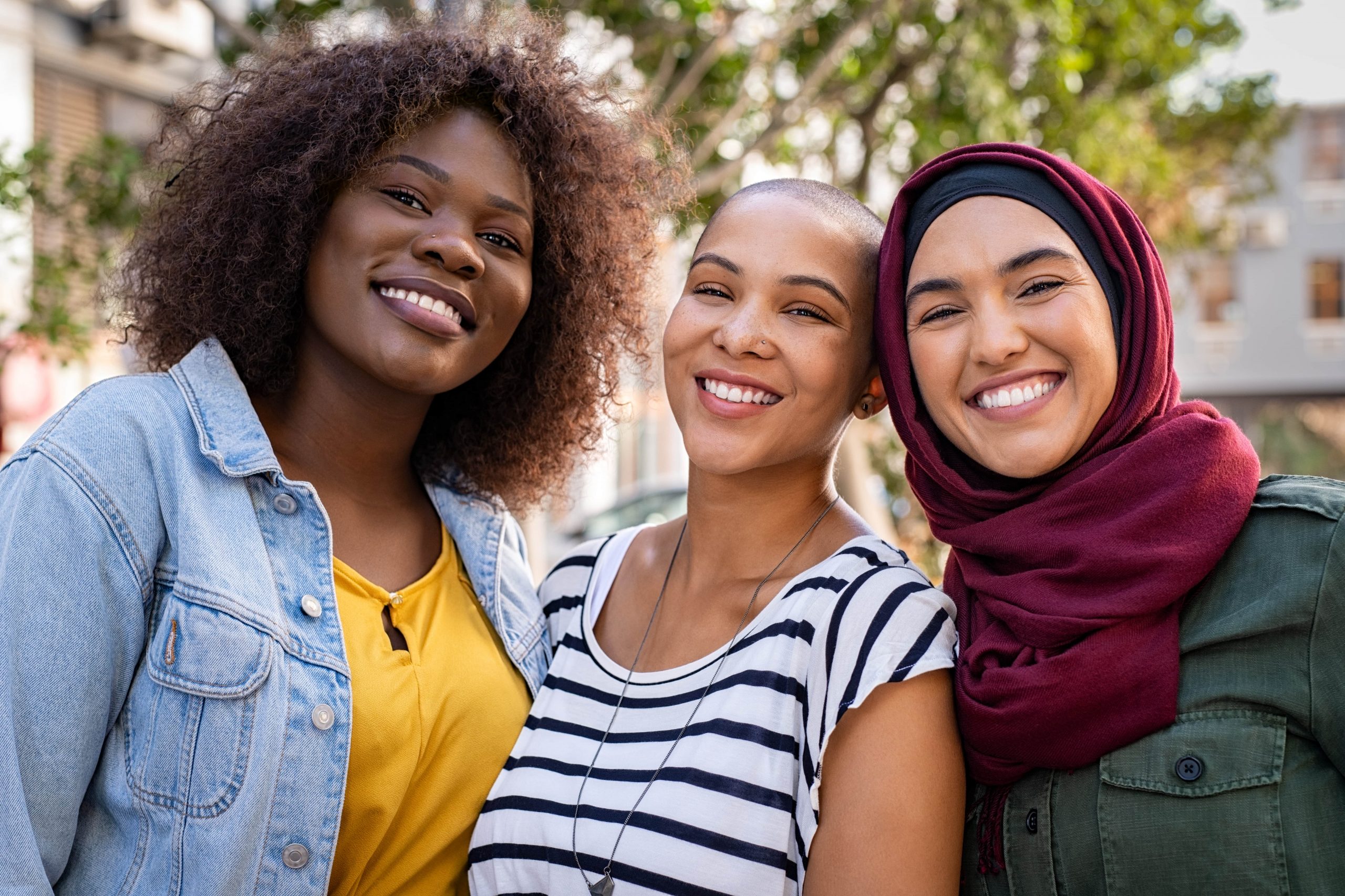 Change is different for everyone
Based on each of your experiences you can judge if it's an easy or a hard step to make.
Imagine that for some people moving from one desk to another in the same office, means a big change, and it can affect their job performance, relationship with colleagues and overall engagement.
The fear of change or changing things is called Metathesiophobia. The fear of change is evolutionary in humans. Since times immemorial, man has liked routine. Our internal predispositions (heredity and genetics) teach us to resist change mainly to 'always feel in control'. But the normal fear of change becomes a full-blown phobia when it is irrational, persistent and very intense.

www.fearof.net
Each person has its tolerance towards change. It's great when it's you who decides to make a change and you can prepare thoroughly for it, analyze all the possibilities and then just embrace it when you are ready, without any regrets.
What about changes that occur suddenly, that take you by surprise and out of your comfort zone? Can you prepare for that?
There are some challenges that you can choose from that would take you out of your comfort zone and it might be easier for you next time when a change takes you by surprise.
Matt Cutts, the former head of search quality at Google is supportive of trying something new for 30 days. Watch him talk about his challenges in this short TED Talk:
6 helpful tips to make your change easier
When an unexpected change occurs each of us goes through a process of denial, rage or frustration, exploration and just after that we could finally accept the change. This process can be shorter or longer depending on the impact of the change we are facing and our willingness to move forward.
When we least expect it, life sets us a challenge to test our courage and willingness to change; at such a moment, there is no point in pretending that nothing has happened or in saying that we are not yet ready. The challenge will not wait. Life does not look back. A week is more than enough time for us to decide whether or not to accept our destiny.

Paulo Coelho, 'The Devil and Miss Prym'
So, what could actually help you to get through a change easier?
Let me share with you my list of 6 tips which proved helpful for me:
1. Get as many details as you can
First and foremost, try to get as many details as you can so you can analyze the change with full awareness and so "the unknown" we all fear becomes more familiar.
After getting all the details, answer the following questions:
2. What are the positive parts/outcomes of this change?
Even if anytime a change occurs it's the negative things coming to your mind first, changing the perspective with positively oriented questions really helps to get out of the frustration area faster.
3. How can I, my family, my team, or my company benefit from this change?
Doesn't matter how dramatic the change sounds or looks, there is always something that could transform it into an opportunity.
4. What can I do to make the impact even more positive?
There must be something which with the help of your skills can become even better or have a bigger impact. Maybe your communication skills could help you pass on the news to your colleagues or family in a friendly manner, which could help overcome the unnecessary frustrations.
5. Who can help/support me on this journey?
A partner is always welcomed to help you to achieve your goal faster and help you to discover other options/opportunities.
6. What are the steps to be followed to ensure a successful transition?
A plan, as simple as it is, is always helpful to be clear regarding the steps and tracking the results.
After all, it might be that from an initially frustrating, threatening and unwanted change you can turn out to be the hero of the day .
Good luck with embracing the change, world changers!
Join the Conversation
We'd love to hear what you have to say.
Get in touch with us on Facebook Group and Twitter.
Acquire More Email Subscribers: 11 Optimization Tips For Exit-Intent Popups

Do you want to acquire more email subscribers?
This article will show you how to optimize your exit-intent popups to increase your email subscribers.
Daniel Doan is a growth marketing consultant and digital strategist who helps eCommerce and tech companies scale with growth strategy. For the past eight years he has been working with B2C and B2B companies doing digital marketing and growth hacking. As all growth hacking marketers know, A/B testing is the secret for discovering what works and what doesn't. His record is 260 A/B tests in a single year! It takes a lot of patience, creativity and perseverance to get to this whooping number.
As a result of his extended testing, he crystallised the following optimization tips that helped him acquire over 90.000 email subscribers with an average conversion rate of 20-25% in B2C and 3-5% in B2B.
Here are Daniel Doan's 11 exit-intent popup optimization tips to help you boost your email subscribers:
1. Pair it with a
10-second timer
Exit-intent logic is a bit fuzzy on mobile so pairing it with a guaranteed timer works wonders.

Daniel Doan
This tip is an illustration of urgency. Together with scarcity, urgency is one of the human behaviours that eCommerce sites leverage to perfection to influence their visitors into taking particular actions: subscribe to newsletter, make purchases etc. And it works because we don't like to lose, and a time-bound offer makes us push the Yes button.
To prevent your countdown from restarting as your viewer refreshes the page, you can add a code that stores the timer value in a cookie, so it never restarts on a page refresh.
2. Experiment with adding
humour
A little goes a long way, especially if it's an in-joke amongst your target audience.

Daniel Doan
Make them laugh or at least smile. Humour is a powerful tool and a differentiation amongst your competition. It means you are showing respect to your subscribers by steering away from being boring.

You will receive additional points if you make the effort of inserting a joke targeted at your specific audience. It shows you have taken the time to get to know your audience, jokes and all which make you one of the guys (or gals :).
3. Add
reassurance

that their email is safe and won't get spammed or sold

This tip is about earning trust with your subscribers. By letting them know you are aware of their fears and showing empathy, you influence them to let their guard down and trust you with their email address. Considering the scandals around personal data that sent the internet into turmoil in 2018, it's understandable.
Also add a small lock icon near the email field. It works pretty well to subconsciously increase trust, making the user feel more secure about making the decision to drop in their email.

Daniel Doan
4. Experiment with
Sans Serif fonts
Removing the serif leads to better digital readability and higher conversions if it matches the aesthetic of the brand.

Daniel Doan
Sans Serif fonts are simple and convey modernity and simplicity. According to this source, web designers have turned to sans serif fonts like Roboto, Mina, Opens Sans, Lato etc because they are more suitable to display content on PC screens.
5. Change text on submit buttons to be in
all lowercase
I was surprised at this one, but it might be because it's a pattern interrupt.

Daniel Doan
When they receive the same kind of information, whether is the same colour, the same shape, music or taste, people get accustomed to it and soon they won't pay attention to it. It's just something in the background noise.
Exit-intent popups rely on visual impact so when your visitors have seen 20 pop ups with text in uppercase in the last four weeks, if your popup uses text in lowercase, it will get their attention because it's different.
6. Framing the value of the header as a
question
Leading with a question-based header seems to convert a lot better.

Daniel Doan

The secret behind a successful question-based header in your CTA is personalization.
You need to do your homework and know your customer like the back of your hand: pain points, problems they need to solve, subjects they need help with, areas they want to develop, skills they want to grow etc.
Now formulate your subscriber's need or pain point as a question which has only one answer: Yes.
In order to achieve that, focus on the benefit, gain or any other value that your subscriber will receive by opting-in to your newsletter.
Want to become a better salesman?
Or
Do you want to sell more?
Here is a great source to learn more about asking the right questions.
7. Adding a no option that makes them feel a bit
guilty

if they click it
This may fall under a dark pattern, so I'd tread lightly with this one…but it does work!

Daniel Doan
Examples:
No, I'd rather miss out on 10% off.
No, thanks, I'd rather stay a mediocre marketer.
No, thanks, I don't want to delight my customers.
No, thanks, I don't want to help my customers sell more.
8. Lead with
pure value

and nothing less
Always have the button speak clearly to the value that it's providing. NEVER have a generic "submit" button.

Daniel Doan
If your website visitor doesn't believe they will receive value in exchange for their email address, they will not subscribe.
9. Add a bit of
blue trim
For some reason blue seems to work really well in terms of boosting conversions ..it might be that blue is a trust colour.

Daniel Doan
10. Have a
human-element

in the popups
I have my face on my popups, but if you can creatively and legally use a notable celebrity of some kind, this works wonders for conversions.

Daniel Doan
11.
Green

is amazing for conversions
Similar to blue, experiment with splashes of green in a creative way to add excitement – green is great for the CTA button, or the trim immediately around it.

Daniel Doan
Join the Conversation
We'd love to hear what you have to say.
Get in touch with us on Facebook Group and Twitter.
5 tips for successful business networking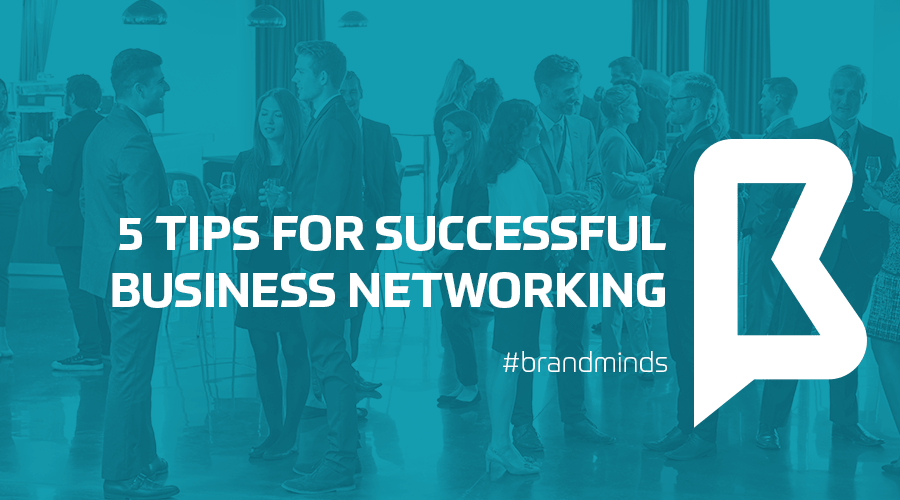 Do you need to grow your business?
Whether you are looking for business partners, suppliers or customers, you are looking for people, not organisations.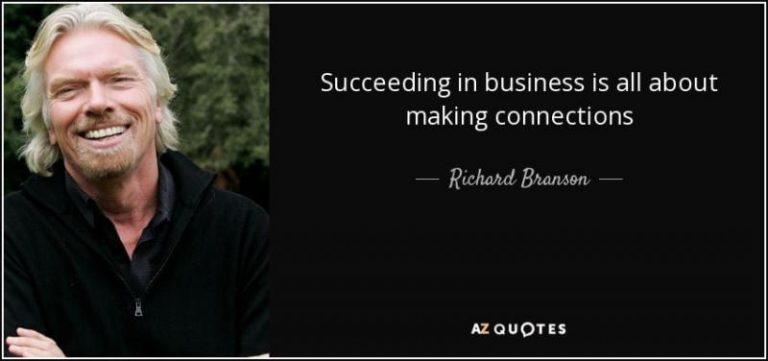 image source: azquotes.com
This article offers 5 tips on how to be successful in your business networking.
The fundamental rule of business states as follows:
[bctt tweet="People do business with people they know, like, trust and value." username="brand_minds"]
If you want to become one of the persons that people love doing business with, you need to network correctly and efficiently.
The worst business networking mistake is to start networking only when you really need a network. If you did that, it's already too late.
Your main goal is to become a magnet, which attracts people and resources: money, ideas, opportunities, information etc. What does it take to become a magnet? Invest your time and energy to develop a strong network of contacts.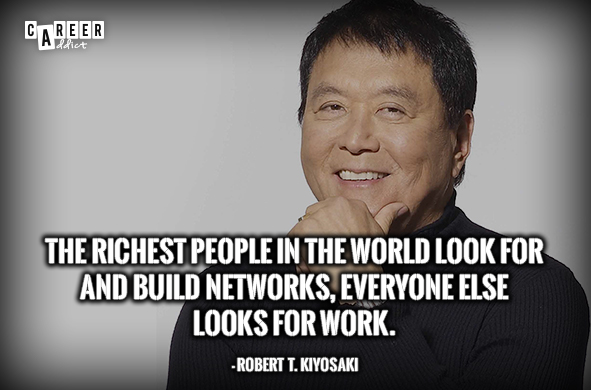 image source: imgur.com
Here are our 5 tips for successful business networking:
Set your business networking goals
Setting effective business networking goals are an absolute must if you are to get full value for your time and money from your business networking activities. What do you want to achieve by attending a particular event?
Here are a few goals: talk specifically to a person; find persons that can introduce you to a particular organisation etc.
Research attendees before the event
Look them up and check their social media profiles. Find out what they are interested in whether it's professionally or personally: passions, hobbies, how they like spending their time. Read their blog posts and learn about their challenges and goals.
Find what you have in common with them or how you can help them reach their goals.
60 seconds presentation
Who are you and what is your business? What do you love about your job? We know you are passionate about your business and you could talk about it for hours, but can you do it in 60 seconds?
Make your presentation short and sweet: be concise, to the point and find a detail about yourself that will help the other person remember you.
Listen and ask open-ended questions
Use the details you found online about this person's career or business to start the conversation. Ask open-ended questions and be genuinely interested in the person you are talking to.
Remember: people will forget your name, but will never forget how you made them feel.
Follow-up within 48 hours
Don't let your networking efforts go to waste: follow-up! Connect with them on LinkedIn or other social media platforms. Ask them to join you for coffee after work and continue the conversation.
Build a relationship by being authentic and a valuable source of information.
Conclusions:
Build your professional network before you need one;
Networking is only effective when it is mutually beneficial;
Successful business networking is about what you can do for them;
Offer advice and helpful insights;
Spend time and effort to build an authentic relationship;
Networking is not about selling!
Networking is a full-time activity no matter your business field.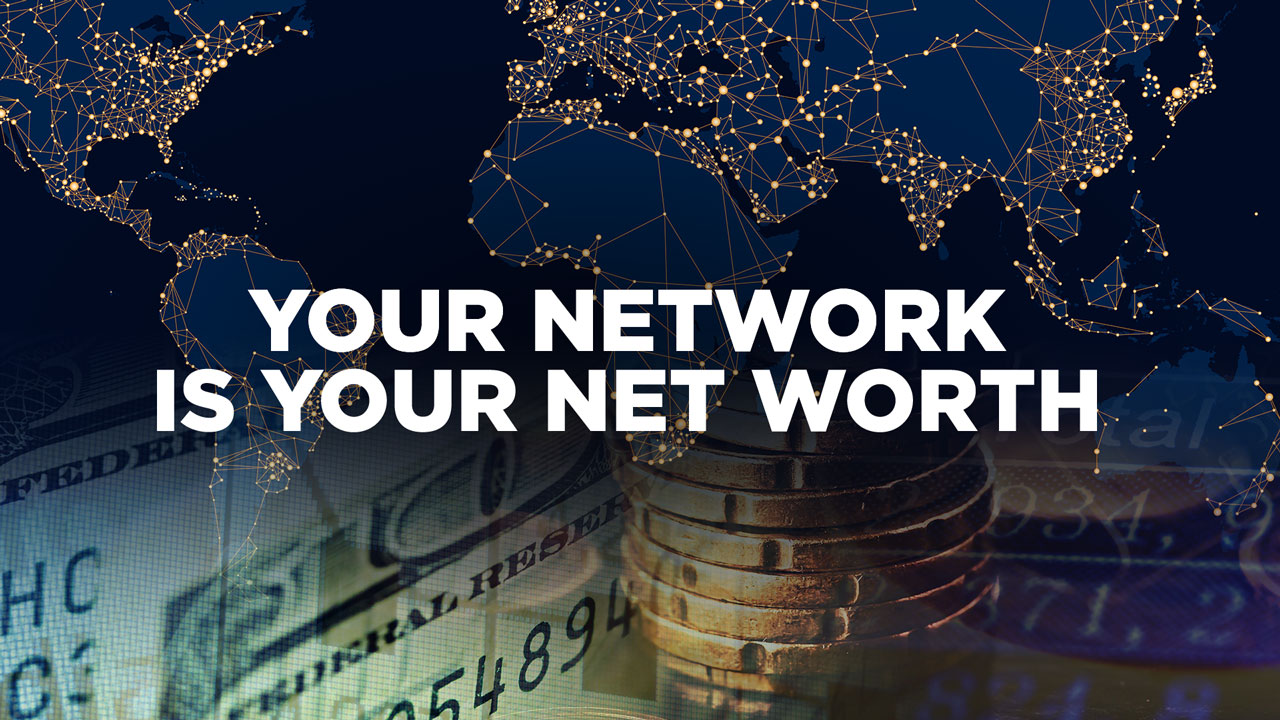 image source: grantcardonetv.com
[bctt tweet="Networking is possibly one of the most important soft skills for entrepreneurs." username="brand_minds"]
Master it and it will help you grow your business and improve your personal life!
12 tips on making the customers buy more in online
The e-commerce industry is probably one of the most competitive at this moment, globally. Therefore, having a successful online shop is not an easy task at all, let alone always growing your business and your customers' base. There are, although, some steps that, if followed, can really help you achieve your goal.
Context MattersYour call to action has to fit in with the rest of the copy you have on the page. In this case, put a shopping-cart-related call to action on a page that talks up the product you've created or in an article talking about how your product solves a particular problem. It would not go well in an opinion piece about news within your niche.
Keep it Simple
Your consumer need to find the right information fast. Don't overcrowd the message by having a heavy environment or many information popping out. It's important to make the consumer journey as fast and easy as possible. Nothing forced, just flowing. Guide him without letting him feel he is guided. The body of your copy is the place to talk up your products or services. The call to action is what convinces consumers to start shopping.
Product reviews
Sometimes the best advocate for your online shop and product are your customers. Your product descriptions – something we'll cover late – can only do so much to convince folks to part with their money. Allowing your customers to review products they've bought lets them express how they felt about the overall experience and the product itself. Plus it's the perfect way to get your products validated by a third party. According to Reevoo, quoted by Paymill.com, "reviews produce an average 18% increase in sales, and having 50 or more reviews on a product can increase its conversion by 4.6%", while MarketingSherpa considers that 58% of consumers prefer sites that offer reviews.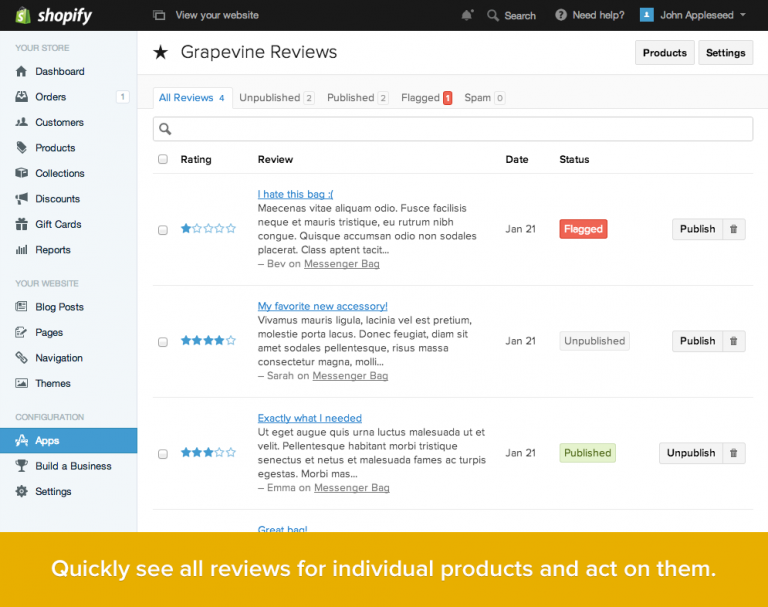 Placement Matters
Most of the time, a call to action works best when placed at the end of your copy or content. If your particular business makes use of the long-form sales page, putting the call to action higher up is a good idea. You can highlight the benefits of your products and encourage people to buy.
Make sure you use quality images
Since the technology has evolved so far and one can take a great quality picture, at a high resolution, even with the smartphone there are no more excuses for not using the best pictures possible for your products. You can not only use images to highlight your product's qualities, but also show it in use to help visitors visualize how the product can be used everyday.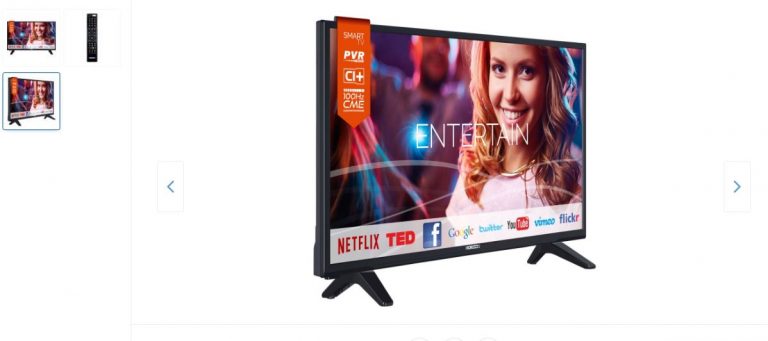 Great product descriptions
Making it easy for the customers to find the right information and teaching them about the product they are interested in. The writing should be focused on you target and its needs, therefore the tone of voice should be adapted to that. It's important to focus on the product's benefits and to keep the language simple, avoiding as much as possible the jargon and write short sentences to help the readability. 
Build Excitement
You need to build up the product or line of products in customers' minds before asking them to buy. This way, there won't be any doubt about if they want to take the action you're calling on them to take. Talk about or show how beneficial what you're selling can be in the buyer's life.
Be Active, Not Passive
"It would be nice if you bought my stuff" is not the same as "Click here to start shopping." Passive implies that you aren't sure if you want them to do the thing you're asking them to do. Active voice removes all doubt about your expectations, shows confidence in your products and brands, which it will bring confidence for the customers as well.
9. Try and have pages as clickable as possible
It helps if you make your call to action an actual clickable link — preferably to your shopping cart (which can say something like "Cart empty! Start shopping here"). This saves the viewer the time of searching for the thing that helps them do what you want them to do. As said earlier, making things easier and comfortable for the shopper only helps your business and your sales.
Show related products that would look great next to the product they already have in the cart or that would fit perfectly. For example for a photo camera a memory card or different lenses. People tend to buy more this way. It's an opportunity to increase revenue because it shows items visitors may not have otherwise been looking for and it takes them to pages they may haven't been interested in entering.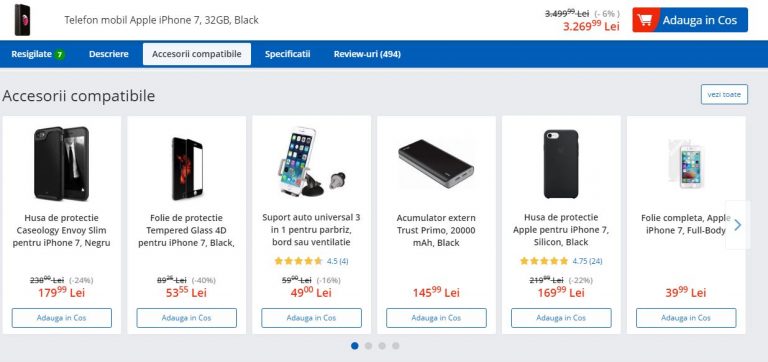 Easy and safe payment
One of the biggest concerns that people address when it comes to online shopping is the safety of their payment. Make sure you have a trustful provider and that you make the process as easy as possible. Offer them different payment methods, don't force them to sign up for different offers or newsletters, don't ask them a bunch of unnecessary information, make sure the checkout page matches the rest of the store. Those would be just some easy, but really important pieces of advice.
Test, Change, Test Again
Having an online store means constant work of improvement. Even if you have constant growth and awards won, there is always something you can improve. Therefore, test and keep on always testing your website. After all, the final goal is to always keep the costumer happy and wanting to come back and bring more friends along.
Online identity protection – 10 simple tips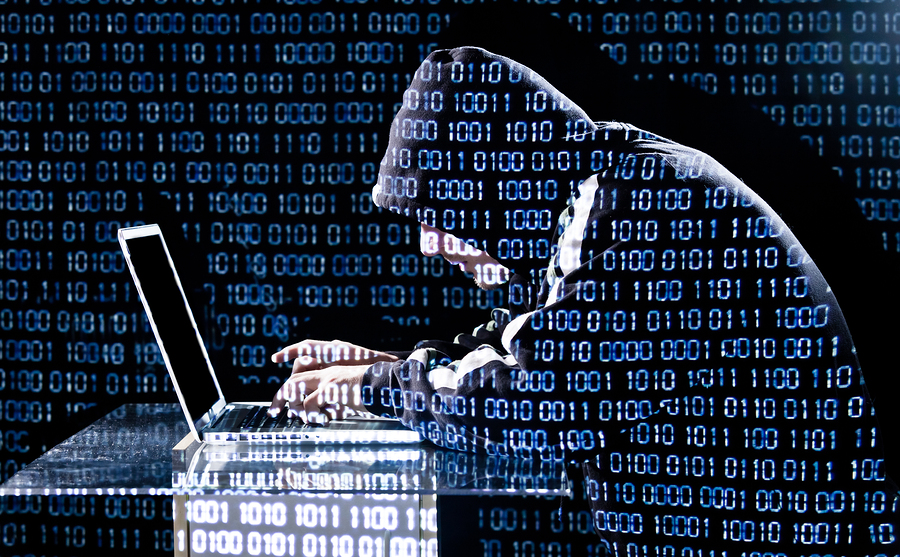 source: medibid
Up to 9 million Americans have their identities stolen each year according to the FTC , and at least 534 million personal records have been compromised since 2005 through attacks on the data bases of businesses, government bodies, institutions, and organizations. For some consumers, identity theft is an annoying inconvenience and they can quickly resolve their problems and restore their identity. For others, recovering their identity can cost hundreds, even thousands of dollars, take months to resolve, cause tremendous damage to their reputation, cause them to lose job opportunities, even influence the rejection of loan applications for school, homes or cars because would-be employers or loan companies see the damage on your credit scores.
In order to help you prevent these types of situations, here are some tips & tricks you should follow:
Protect your computer and smartphone with strong, up-to-date security software. If your computer or phone is infected with malicious software, other safeguards are of little help because you've given the criminals the key to all your online actions. Also be sure that any operating system updates are installed.
Learn to spot spam and scams. Though some phishing scams are easy to identify, other phishing attempts in email, Instant Messaging, on social networking sites, or websites can look very legitimate. The only way to never fall for phishing scam is to never click on a link that has been sent to you by someone you don't know, looks suspicious or from a third party that you didn't request the information from.
Use strong passwords. Weak passwords are an identity thief's dream – especially if you use the same password everywhere. You need passwords that are long (over 10 characters), strong (use upper and lower case letters, numbers and symbols), and that have nothing to do with your personal information (like name, age, birth date, pet)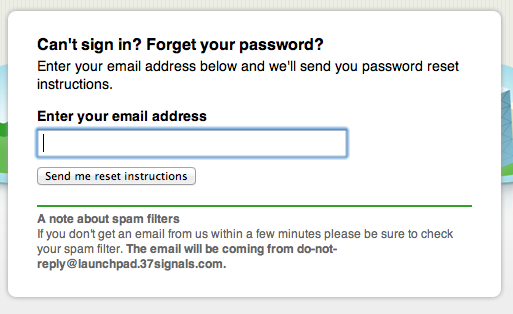 Use multiple passwords. Have more than one password for online accounts or – if it's cracked – thieves will be able to gain access to all your private data at once.
Freeze your credit. Criminals use stolen ID's to open new lines of credit. You can thwart their efforts to use your identity by simply locking (called freezing) your credit so that no new credit can be given without additional information and controls.
Monitor & review your credit scores and bank data. Look too see if there are new credit cards, loans or other transactions on your account that you are not aware of. If there are, take immediate steps to have these terminated and investigated.
Only use reputable websites when making purchases. If you don't know the reputation of a company that you want to purchase from, do your homework. How are they reviewed by other users? Do they use a secure, encrypted connection for personal and financial information?
Stay alert. Watch for common signs of identity theft like:
false information on your credit reports, including your personal numeric code, address(es), name or employer's name.
Missing bills or other mail. If your bills don't arrive, or come late, contact your creditors. A missing bill may indicate that an ID thief has hijacked your account and changed your billing address to help hide the crime.
Getting new credit cards sent to you that you didn't apply for.
Having a credit approval denied or being subjected to high interest rates for no apparent reason.
Receiving calls or notices about past due bills for products or services you didn't buy.
Exclude important personal information from your social media profile. On Facebook, that means culling any 'friends' you don't know, minimizing the details in your 'About Me' section and being selective about hitting the 'like' button, all of which will make you harder to find.

source: backtoyourcountrynavigator
Check your social media & phone privacy settings. Change all Facebook settings to "Friends Only" for all posts for a more secure profile. Facebook often makes changes to these settings and, when it does so, can even reset your secure settings. Moreover, turning your GPS location settings to "off" can also keep your family's whereabouts more private.