Art and technology – an odd association at first glance. Is it possible to use tech to enhance the way we experience art? Let's find out!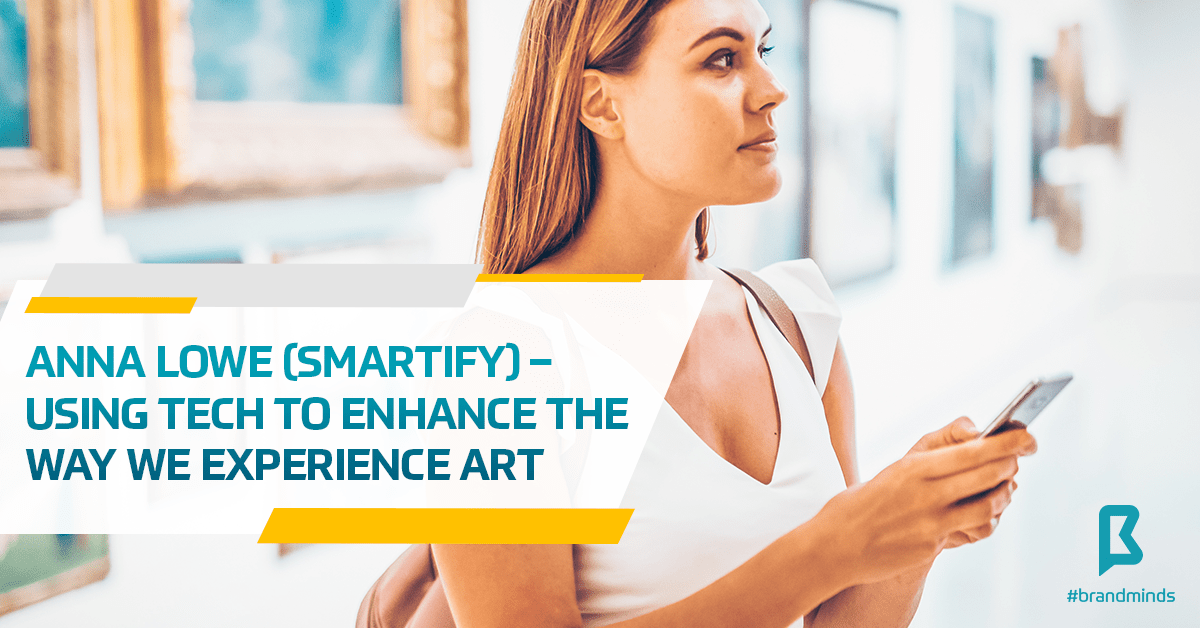 In recent years, tech has received a bad reputation for being disruptive, luring our attention away from our jobs or daily activities, driving us to spend hours inside their platforms.
But how we use tech is entirely up to us. Tech is merely a tool. It's our responsibility to use tech as a means of reaching positive goals.
That's exactly what Anna Lowe and her team had in mind when they began building the Smartify platform.
Anna is CoFounder at Smartify, a global platform for art described by the New Scientist as "the Shazam and Spotify of art".
She was recently included by Forbes 30 under 30 in their 2019 list of the most creative Europeans putting technology to good use.
I contacted Anna and invited her to share her story with us.
1. What is the story behind Smartify? How did it all start?
Smartify grew out of four friends' enjoyment of visiting museums and encountering art. Discovering and sharing amazing stories behind artworks remains at the heart of our mission as a global technology company.
Over the last 10 years, the rise of digital products and services has seen traditional industries being positively disrupted. Netflix and Amazon Prime did this in the movies industry, Spotify for music, Uber and Lyft for private transport and many others.
Amidst this change, the world of museums and galleries has remained largely unchanged and content consumption continues to rely on outdated means that fail to meet user expectations in the digital era.
Our ambition is to re-frame the use of smartphones as engagement rather than a distraction.
[bctt tweet="Anna Lowe @_smartify: Our ambition is to re-frame the use of smartphones as engagement rather than a distraction." username="brand_minds"]
2. What is the social impact of Smartify?
Smartify is a free app that allows you to scan and identify artworks, access rich interpretation and build a personal art collection in some of the world's best museums and galleries.
Smartify is used by diverse groups including young people and those who may not feel comfortable in a traditional museum environment. For example, the app is developed with accessibility in mind. People with low vision can tap the artwork text to have it read out loud. The app also has a high-level zoom to help people who cannot get close to the artworks.
Smartify also has a mission to help build new audiences and revenue streams.
3. Smartify shows that technology and art can work together perfectly. Tell us about some of the challenges you had to overcome to reach your goal.
There are many challenges when starting a company ranging from getting initial customers to raising investment and growing the team.
Working with museums and arts organisations one of the biggest challenges has been the slow time-frames for decision making within the museum vs. the fast pace of a start-up.
Patience and good communication skills have helped us grow and collaborate effectively.
Join the Conversation
We'd love to hear what you have to say.
Get in touch with us on Facebook Group and Twitter.