Top 3 Best Airlines Video Campaigns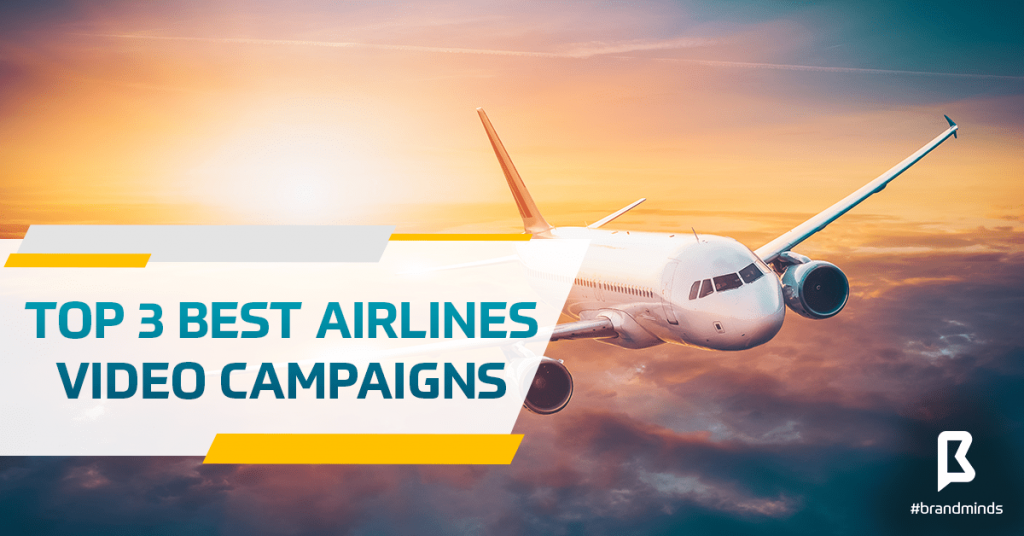 Competition is fierce among airlines. They compete with each other on providing the best flying experience for their customers: some strive to offer the best entertainment, others delight their customers with chef-quality menus. Putting aside their business differentiators, all of them strive to amaze their audiences through creative video campaigns.
In my previous articles focused on video campaigns, I wrote about creative video campaigns in sports, how established brands featured celebrities in their videos and top 5 best Christmas ads of 2018.
Here are Top 3 best airlines video campaigns and what makes them special:
1. KLM Take-Off Tips
Airports are crowded with people from different backgrounds, most of the time minding their own business while waiting for their flights. Wouldn't it be great if we could encourage these travellers to connect and share cultural insights, instead of them spending time on their mobile phones?
In the KLM campaigns, it's all about the people. The airline's marketing campaigns are designed to help people connect and bring them joy.
In January 2019, KLM released its latest campaign: KLM Take-Off Tips. Why look for places to visit and things to do in the travel booklets when you can get valuable tips from the locals themselves?
It's about human connection and bonding experience.
It's a great campaign which comes after years of constant improvement in the way the company delivered its core values to its customers.
Let's take a quick look at KLM's previous campaigns!
2016 – KLM serves a Bonding Christmas Buffet – 1.6 million views
Christmas is more than just giving and receiving gifts. It is about sharing great times over the Christmas meal with your friends and loved ones.
What if you couldn't be at home in time for Christmas because you were stuck in the airport?
KLM answered this question with its 2016 Christmas campaign, by offering strangers the opportunity to bond over their Christmas buffet. The video gained 1.6 million views and went viral.
2014 – KLM Lost & Found Service – 24 million views
In the movies, they say never work with children or animals because they will steal your scene.
Well, KLM was not afraid to turn the spotlight on Sherlock, a loveable Beagle who played the lead in its 2014 Lost & Found Service video campaign.
The video went viral earning to date over 24 million views and almost 3000 comments from people praising the airline for its inspired decision and professing their love for the four-legged actor.
Yes, Sherlock was just an actor, not a member of the airline's lost and found team, as it was revealed in a press statement. But does it matter? The video was a hit and for good reasons: who could resist Sherlock?!
2. Virgin Atlantic and Aviation Gin taking off together
It's the gin to our tonic! Virgin Atlantic President Richard Branson and all-around gorgeous man and Founder of American Aviation Gin Ryan Reynolds discuss our new partnership. Catch us in action at London Cocktail Week from 3-7 October #CocktailsintheClouds
Sir Richard Branson is a skilled entrepreneur and business visionary. He is also known for his great sense of humour and his thrill-seeking adventures.
He set the no-tie trend in business fashion attire which was followed later by the likes of grey shirt wearing Mark Zuckerberg and co.
He supports the LGBTQ community and the airline followed suit with its Virgin Atlantic Pride Flight which is the UK's first-ever Pride Flight from London to NYC in June 2019.
It was only natural that he should partner with successful Hollywood actor and American Aviation Gin founder, Ryan Reynolds. And together they make "corporate history", as Ryan mentions in the video.
3. The LEGO Movie Characters present: Safety Video – Turkish Airlines


✈️
Are you ready for the safety video with the smallest cast ever assembled?

Fasten your seatbelt & enjoy safety. The LEGO Movie characters are here to give us the best in-flight safety video of all time!
When British Airways makes celebrity packed safety videos, Turkish Airlines goes the same way but with a small adjustment: instead of Oscar-winning actors, this campaign features the beloved characters of the LEGO Movie.
The audience loved the video which earned over 27 million views and received over 6500 comments.
Even Zach King, who displayed his magical powers in one of the airline's earlier safety videos said he was honoured to have been replaced by LEGOs.

https://youtu.be/C2hCN6cVuqM
Join the Conversation
We'd love to hear what you have to say.
Get in touch with us on Facebook Group and Twitter.
4 Creative Sports Video Campaigns in 2018
Brands go to great lengths to attract the attention of their loyal consumers and gain new ones. Video is one of the best mediums to communicate their messages.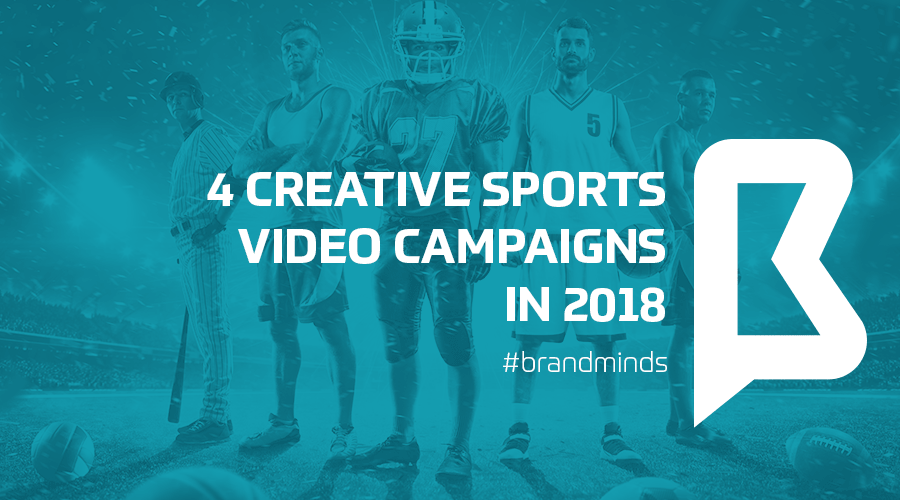 Here are 4 creative video campaign ads focused on various sports created by brands in 2018:
1. Nike – Dream crazy
Nike's Dream crazy video campaign ad wins the "most controversial ad of the year" award.
It features Colin Kaepernick, a former NFL quarterback who refused to stand during the national anthem at the start of games as a protest over racism and police brutality. In a matter of days, the ad becomes the subject of a massive wave of controversy in media, digital and offline.
Some believed Nike was wrong to associate themselves with Mr Kaepernick, while others congratulated the famous sports brand for the courage to stand behind their values. Some Nike fans took to the streets and burnt Nike products.
The video ad was created to talk to younger consumers who belong to ethnic groups and have political views which lean to the left. According to Marketing Week, Mark Parker, Nike's CEO claims the ad has driven "record engagement" with the brand and helped boost sales.
Nike is definitely a brand which doesn't play it by ear so we are sure Nike management checked the numbers before releasing the ad and was fully aware of the consequences.
As it looks so far, with over 26 million views, they didn't play it safe and won in the end.
2. Under Armour –

Will finds a way
On our small screen, athletes seem larger than life. But athletes are not super-heroes, they are people going through struggles like any of us. Some fight their own country to achieve their dream, others fight physical impairments, some struggle with emotions.
To all of us trying to overcome our struggles and keep fighting for our dreams, Under Armour is telling us Wherever we're starting from. Wherever we're heading. Will finds a way.
Under Armour's inspirational video campaign ad features Dwayne The Rock Johnson as its flag person. The ad's short version has 13 million views and the long version, over 1 million views. The video shows 6 athletes and the hurdles they have to overcome to achieve their dream.
Will defies expectations, beats all odds and propels greatness, and through our 'Will Finds A Way' campaign we are challenging the world to push beyond their physical and mental boundaries to manifest the best in themselves and those around them.

Adrienne Lofton, senior vice president of global brand management at Under Armour via marketingweek.com
3. Adidas –

Creativity is the answer
Adidas created this campaign ad for the 2018 World Cup.
The brand enrolled the massive support of 56 A-listers from music and sports: Lionel Messi, José Mourinho, Luis Suarez, Von Miller, A$AP Ferg, Mo Salah, Caroline Wozniacki, Karlie Kloss, Pharrell Williams etc.
Ryan Morlan, vice president of brand communications at Adidas said the ad has "re-engineered the traditional advertising campaign".
Besides championing for performance, Adidas invites fans and athletes to be creative.
According to The Drum, Morlan said
"We are co-creating our story of sport and creativity with our consumers by reacting and responding to their preferences, attitudes, passions and geographies. Athletes in New York will get a different experience from those in London."
4. Wimbledon –

In Pursuit of Greatness: Take on History
In celebration of 150 years of The All England Club and 50 years of Open tennis, Wimbledon has chosen history as the theme of this year's content campaign.
The oldest tennis tournament in the world turned to animation and the result is beautiful. The ad took the Gold award in the Film Craft/Animation category at the 2018 Kinsale Shark Awards.
History is at the core of our pursuit of greatness. Our respect for our traditions, our quest to keep them current, is what drives us to be better, every day, and every year. It is what players come here to emulate, what fans come here to see, what our teams use to improve.
Did you like our article?
Share it with your friends!