Artificial skin could aid in rehabilitation and VR
Scientists have now developed a soft, flexible artificial skin that is made of silicon and electrodes.
Find out more in the video!
Walmart is using VR to determine who should get promotions
Walmart, the largest private employer in the U.S. is using VR to help find candidates for management positions.
Check out the video!
Grow Your Business With These 6 Tech-Powered Trends
We are living in a tech-driven, digitally empowered world. New technologies are developed at a faster rate than ever before. Does anyone remember the old rotary dial phones? Within just one decade they were replaced by smartphones. Computers used to be the size of a room, now their power is compressed into one chip smaller than your fingertip.
The digital revolution took the business environment by storm and changed everything from product design to sales, marketing and hiring.
It used to be that being digital was a differentiator and a competitive advantage. Now we are fast approaching the moment when the digital playing field will eventually even out.

Accenture, What the post-digital era will look like
How will then companies differentiate themselves from the competition?
The answer is innovation, creativity and looking for the greater good.
Let's explore 6 tech-powered trends which you can leverage to grow your business:
1. Customization & Personalization
FITS is an app which suggests clothing for men based on their music preference. The app was created by Eison Triple Thread, a menswear fashion company. The user logs into his Spotify account, allowing the app to access his listening data and pair music genres and favourite artists with styles. The user then looks through the suggested outfits, giving his feedback with likes and dislikes. This process ensures that the client's suits properly reflect his personality as well as personal style. And because all the company's menswear is made to measure, the user can further customize each product, like choosing colour pairings or materials.
Razor manufacturer Gillette gives consumers the power to create and order customized 3D printed razor handles, with the choice of 48 different designs, a variety of colours, and the option to add custom text.
Startup Unspun has partnered with Fit3D to enable customers to receive custom-fitted jeans after undergoing a 20-second body scan. The company is also developing a 3D weaving machine that will eliminate fabric waste during the production process.
2. Tapping into different industries
Thanks to technology, powerful brands like Microsoft, Google and Amazon are erasing the boundaries between industries.
Innovators themselves, these tech giants establish footholds in other industries through acquisitions. Amazon is going into the smart home market and the healthcare industry, Microsoft is tapping into the gaming industry and Google has taken an interest in the transport industry in India.

Learn more: Biggest Tech Acquisitions of 2018: Apple, Amazon, Google, Microsoft
3. Plastic Waste Recycling Revolution
Our world is currently fighting a silent enemy – plastic waste. One of the most important inventions of the 21st century, plastic is now a danger to our planet. Governments, brands and companies are now working to reduce plastic waste and find new ways to recycle it.
Plastic bags are a huge environmental problem in Africa. 98% of plastic waste in Ghana is dumped into a landfill (instead of recycled). Ghana company Nelplast found an innovative way to recycle the country's plastic waste by turning it into roads.
Starbucks and McDonald's led the creation of a $10 million challenge to create a fully recyclable and compostable coffee cup.
Adidas produced more than five million pairs of recycled plastic waste shoes in 2018, and they plan to incorporate the waste into at least 11 million this year.
4. Out-of-this-world experiences: AR & VR
Virtual experiences (AR, VR and more) are becoming as meaningful to consumers as those that happen in the real world.
In May 2019, Microsoft announced Minecraft Earth, a mobile AR version of the popular game. With a closed beta planned for Q3 2019, Minecraft Earth brings a Pokémon Go-style AR experience to Minecraft and allows players to build and place their creations in the physical environment around them via augmented reality. The app leverages Microsoft's HoloLens and Azure Spatial Anchors technology.
An estimated 10 million gamers attended a live virtual concert inside online video game Fortnite in February this year. DJ Marshmello took to the stage and delivered what felt like "a glimpse into the future of interactive entertainment, where the worlds of gaming, music, and celebrity combined to create a virtual experience we've never quite seen before."
There's a common belief that such experiences are created exclusively for and enjoyed by Millennials. Well, Abba changes that.
The Swedish group who achieved global fame in the seventies are now preparing for an upcoming digital show. The event will feature 'Abbatars' (like the one we've seen in the Miley Cyrus Black Mirror episode) which will represent the four members of the group. Björn Ulvaeus said that the two-hour show will be broadcast in the UK and simulcast across the world.
View this post on Instagram
5. AI to the next level
AI is the latest most important technology development. Many fear AI will be the end of humankind while others see it as the biggest shift in our evolution as a species. Will we integrate AI in our biological brain? Yuval Noah Harari supports this hypothesis. Until that moment, here is how AI helps us right now.
Chester, the AI-based radiology assistant is a web-based system for diagnosing chest X-ray images. It's a free tool which allows users to upload an X-ray within their web browser to receive a diagnosis on 14 diseases, such as pneumonia and emphysema with 80% accuracy.
Just as Game of Thrones Arya "kills" her enemies, so too Arya, the recruiting tool helps you eliminate the most common problems related to recruiting. The tool identifies top talent faster than the competition, engages automatically with personalized messaging, builds high-quality candidate pipelines that are ready to move and tracks successful hires and instantaneously searches similar candidates.
Ginger.io is an app which offers professional coaching services to support employees' emotional wellness. It is a behavioural analytics platform which turns mobile data into health insights and its AI technology helps the app's clinical team reach out at times that are most helpful.

Learn more about Ginger.io: This app supports your employees' emotional wellness
6. Innovative solutions to solve social problems
In recent years, brands have leveraged the power of advertising campaigns to put the spotlight on various societal problems. If successful, such actions attract media attention, brand love and a lift in sales.

Learn more: P&G, Barbie, Gillette are challenging gender stereotyping
Customers are now expecting brands to go to the next level: solve the problems, not just tout about them.
A British doctor, Almas Ahmed, has created the world's first range of makeup that will resist acid attacks. Unveiled at the Leeds International Festival on May 7th, the makeup works as a barrier on the skin, effectively repelling acid. The makeup range took ten years to develop and it will be available in 2020, starting in regions with the highest incidence of acid attacks including India, the Middle East, and the UK.
Imagine the scale of media attention this product would have received had it been created by one of the giant beauty brands.
Wrap up
Customize and personalize your products/services;
Is your brand powerful enough to expand to other industries?
Joining the No Plastic global movement is an opportunity for innovation;
Do you offer amazing experiences to your customers?
Leverage AI-based tech to support your customers achieve their goals;
Create products to solve social issues.
sources: Trendwatching.com and BRAND MINDS blog
Join the Conversation
We'd love to hear what you have to say.
Get in touch with us on Facebook Group and Twitter.
2019 Webby Awards – 3 Winners in Brand Strategy & Experience Marketing
Established in 1996, The Webby Awards is honouring the best of the internet.
The 23rd Annual Webby Awards received 13,000 entries from 70 countries and all 50 states and generated over 9 billion media impressions worldwide.
Here are 3 winning campaigns in the
Brand Strategy & Experience Marketing

categories:
1. Burger King

–

the Whopper Detour

The competition between Burger King and McDonald's began over sixty years ago. With the advent of the internet, these two giant fast-food restaurant chains brought their rivalry into digital. Both Burger King and McDonald's have entered the creative race where each of them is looking for the next most creative marketing campaign to earn media buzz, fans attention and sales.

The Whopper Detour campaign is a great example of beacon marketing.

Beacon marketing is a form of communication between brands and their consumers based on beacon technology.

You can read all about this technology here: How can Beacon Digital Marketing Help Your Retail Business Thrive?

Using this technology, Burger King essentially turned 14.000 McDonald's locations into Burger King restaurants.

Pretty smart, right?

According to official statements, it took Burger King almost a year to prepare the promotion. The campaign is entirely reliant upon technology (beacon technology, the app) so it was vital to the campaign's success that everything goes smoothly.

Campaign goal:

Get people to download the Burger King app.

Campaign results:
50.000 Twitter mentions;
Going from #686 to #1 in the app charts in 48 hours;
1.5 million downloads in 9 days;
3.3 billion impressions;
Mobile sales 3x during promotion and 2x after the promotion ended;
Highest store traffic in 4 years.
The Whopper Detour campaign won in the Advertising & Media Category for Brand Strategy.
2. One Strange Rock – 
Astronaut Reality Brand Experience
One Strange Rock is a TV-series documentary filmed by Hollywood movie director Darren Aronofsky and hosted by Will Smith.
The documentary explores the fragility and wonder of planet Earth by following eight astronauts who share their unique perspective on our planet.
But this experience is quite exclusive, isn't it? Only 536 people have been to space.
To launch the show, the team at McCann NY asked themselves the following question: what could we do to allow other people – people who will never be astronauts – to enjoy a similar experience?
Learn more: These 7 Brands Used Augmented Reality Creatively
To answer this question they came up with the Astronaut Reality Helmet, which provides users with one-of-a-kind VR space experience.
Campaign goal:
Raise media attention.
Campaign results:
312 million impressions;
47 pieces of press coverage;
over 457 social shares;
1.27 billion readers online;
One Strange Rock viewership was 13% higher than the channel's non-fiction average performance.
The Astronaut Reality Brand Experience won the People's Choice Award in the Experience Marketing category.
3. Carlings – ADDRESS_THE_FUTURE
There are digital influencers on Instagram with millions of followers promoting real-life clothes. Miquela, a non-human influencer is one example. 
How about real-life influencers promoting digital clothes?
Norwegian retailer Carlings took this idea and turned it into reality.
The brand designed a digital clothing line to illustrate its brand values: sustainability and fashion creativity. The clothing line is a collaboration between the brand and CGI model Perl and includes various fashion pieces: jeans, vests, jackets and coats at prices ranging between 10 euro to 30 euros.
With this digital line of clothes – called Neo-Ex, Carlings helps its customers share their style online – via 3D rendering – without leaving a negative footprint on the world.
With this project, we wish to challenge ourselves and the entire industry into taking the next step. We really believe it's an interesting issue to address – do all clothes need to be physical?

Carlings
Campaign goal:
Raise awareness of water consumption in the clothing industry
Campaign results:
+25 pieces of press coverage;
+10k impressions for the Instagram post announcing the launch of the clothing line.
The ADDRESS_THE_FUTURE campaign won the Webby Award in the Experience Marketing category.
Join the Conversation
We'd love to hear what you have to say.
Get in touch with us on Facebook Group and Twitter.
5G and The 4th Industrial Revolution
5G is the next generation of mobile internet connectivity. Experts say 5G connectivity not only means outstanding network reliability but also a major change of how we live and work – the 4th Industrial Revolution.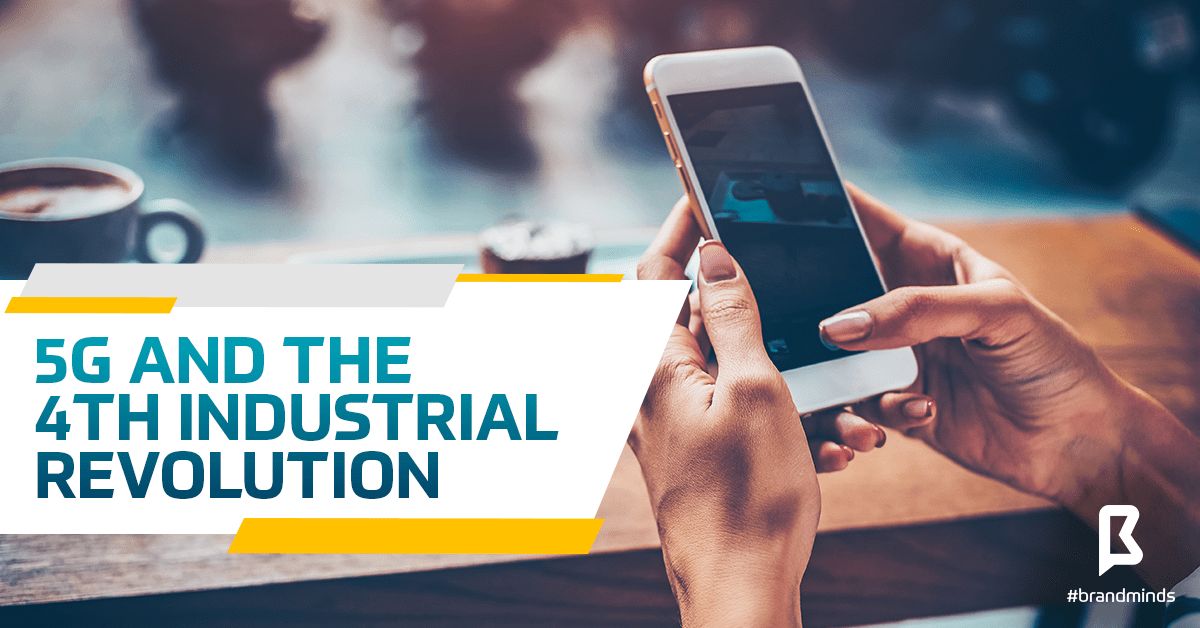 The connectivity benefits of 5G will make businesses more efficient and give consumers access to more information faster than ever before. Super-connected autonomous cars, smart communities, industrial IoT, immersive education—they all will rely on 5G.

Verizon
How is 5G superior to our current 4G connectivity?
Here are the most important features and benefits of 5G:
Increased Speed: 5G is approximately 20 times faster than 4G;
Increased Download speed: 5G offers a minimum peak download of 20 Gb/s while 4G pokes along at only 1 Gb/s;
Lower Latency: 5G provides below 1-ms latency compared with 30 – 70 ms for 4G.
Superior speed and increased download speed mean IoT will finally be made possible and smart cities will emerge.
Lower latency makes 5G-enabled technology highly suitable for critical applications that require rapid responsiveness, such as remote vehicle control.
5G isn't just another iteration of wireless innovation.

Ronan Dunne, Executive Vice President and Group President, Verizon Wireless
Is 5G setting the world on the path to the 4th Industrial Revolution?
5G represents a massive upscale of network technology. It will provide data transfer rates many times faster than a blink of an eye, high bandwidth and greater opportunities for connectivity and reliability.
But according to Ronan Dunne, 5G doesn't upgrade incrementally, but exponentially which supports the advent of the 4th industrial revolution.
5G will improve many industries and make new developments possible like the following:
Social VR;
AR in sports;
Smart cities applications;
Connected cars.
Social VR is The Next VR development
No matter the latest tech developments in regards to medium or tools, what we humans look for is interaction with others. This is the case for VR also. According to Verizon, 78% of survey respondents who have used VR said they wanted to interact with other people in the virtual environment. That's why social VR is a new development in VR in recent years.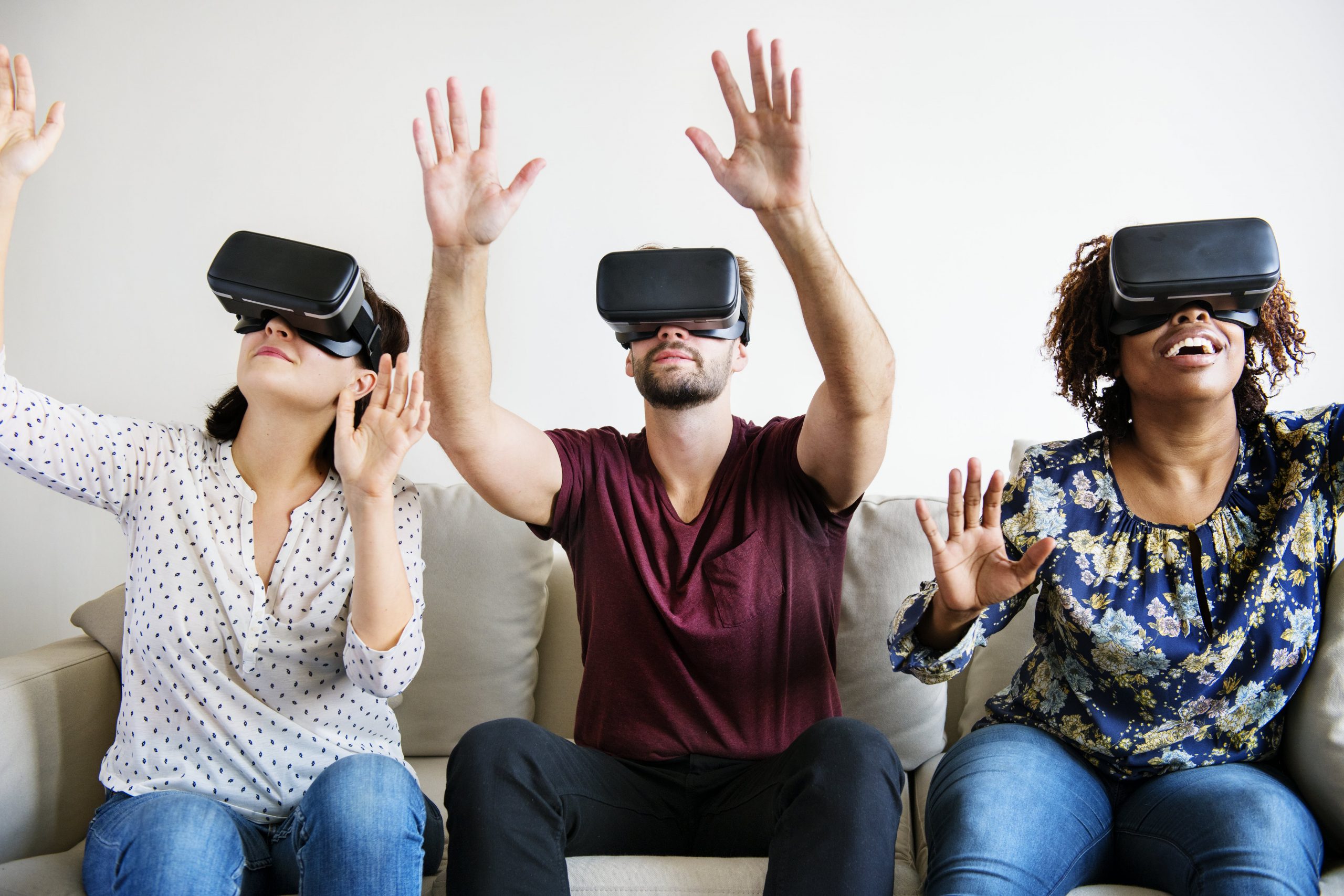 Social VR is when users create or visit virtual environments in the company of friends, hang out in clubs, get together at parties or at the movies. 5G will help make the VR experience feel more and more real; it will usher in a world where VR becomes our primary communication system.
AR for sports – Making sports experiences more fun for younger audiences
The average fan's age is over 40 and major sports leagues are looking for ways to attract, engage and retain younger audiences. 5G promises to take sports experiences to a whole new level and make it more exciting for fans in their twenties or younger.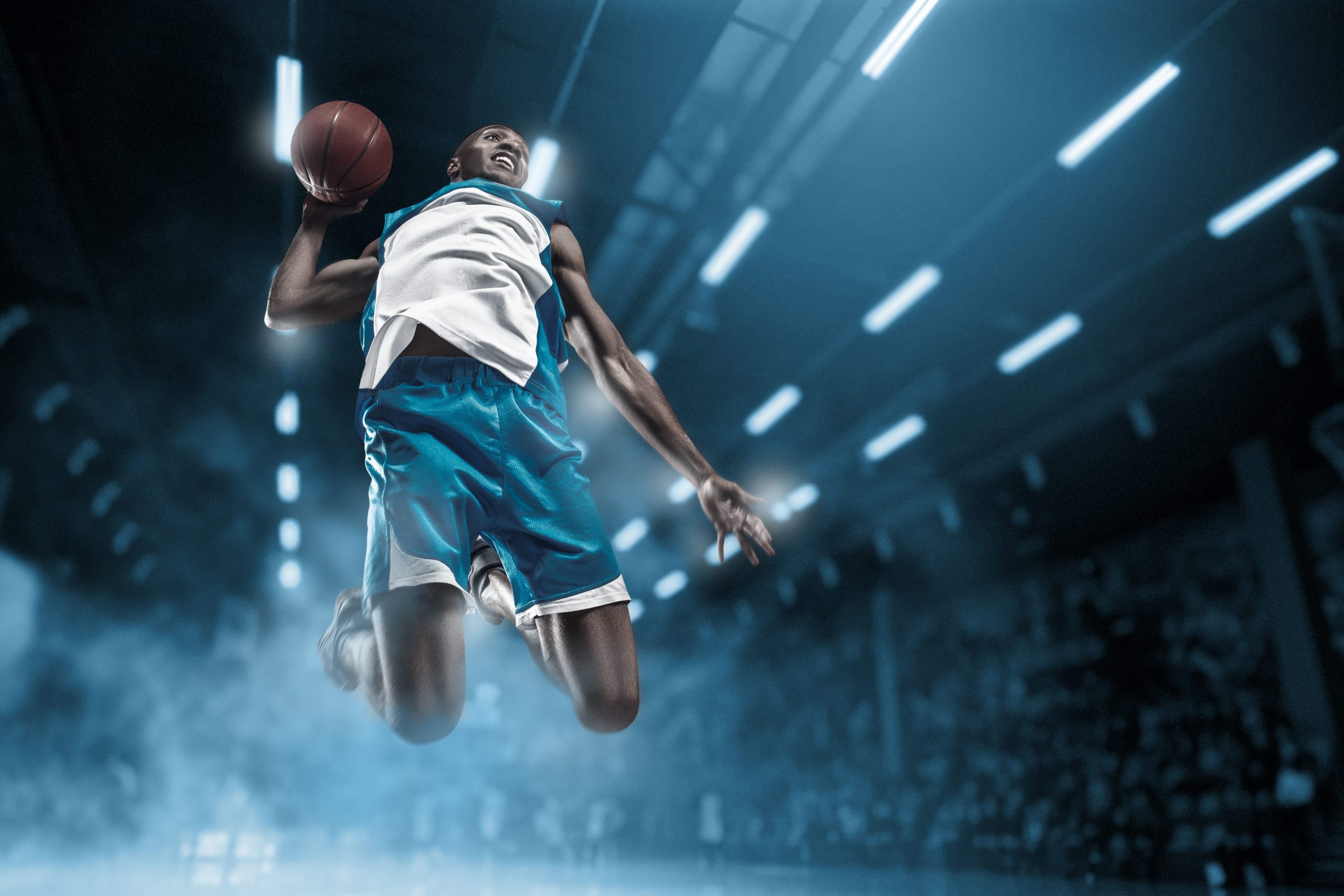 The goal of all major sports leagues is to have people buy tickets and come to the stadiums. 5G-enabled AR might just be the solution.
From AR games during timeouts, participation in game quizzes and polls to AR portals which will allow fans to virtually walk into the locker rooms, on the field or into a player interview.
5G will also prove useful for improving how the audience is experiencing real-time sports matches:
The high bandwidth of 5G will also allow fans to upload their view of the game so they can switch between feeds from the cameras in the stadium to feeds from the fans point of view.

Verizon
It's all about providing a personalized experience of the game and a personalized way to watch the game.
Smart cities – Smart society
5G has the power to lead our cities into the future. In this future, our cities will develop economically; they will be environmentally sustainable and will rise on the foundations of competitiveness, economic progress and security, social cohesion and innovation.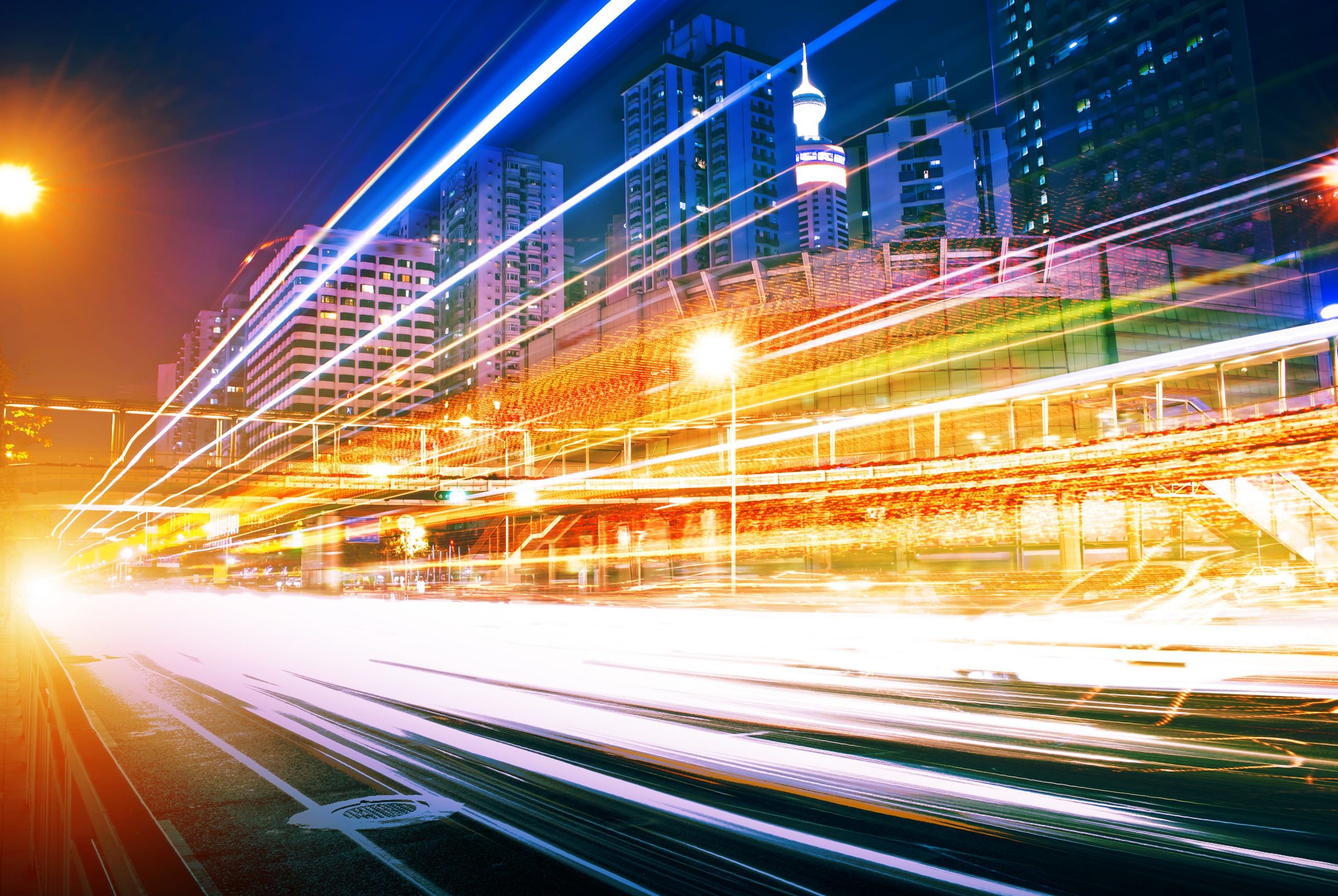 These smart cities will be seeds from which the smart society will bloom. A society that improves the quality of life for residents, businesses and visitors altogether.
5G could impact almost every aspect of city operations and service delivery: power and water grids, trash collection, transit, public health and education, pollution and disaster management.
Smart cities benefits:
Smart traffic management;
Smart grids;
Smart homes;
Smart healthcare and security;
Smart transportation.
Connected cars are already here
What is a connected car?
A connected car is a car which is equipped with internet access and a wireless local area network.
Car connectivity has developed in two directions: vehicle-to-vehicle (V2V) connectivity and vehicle-to-everything (V2X) connectivity.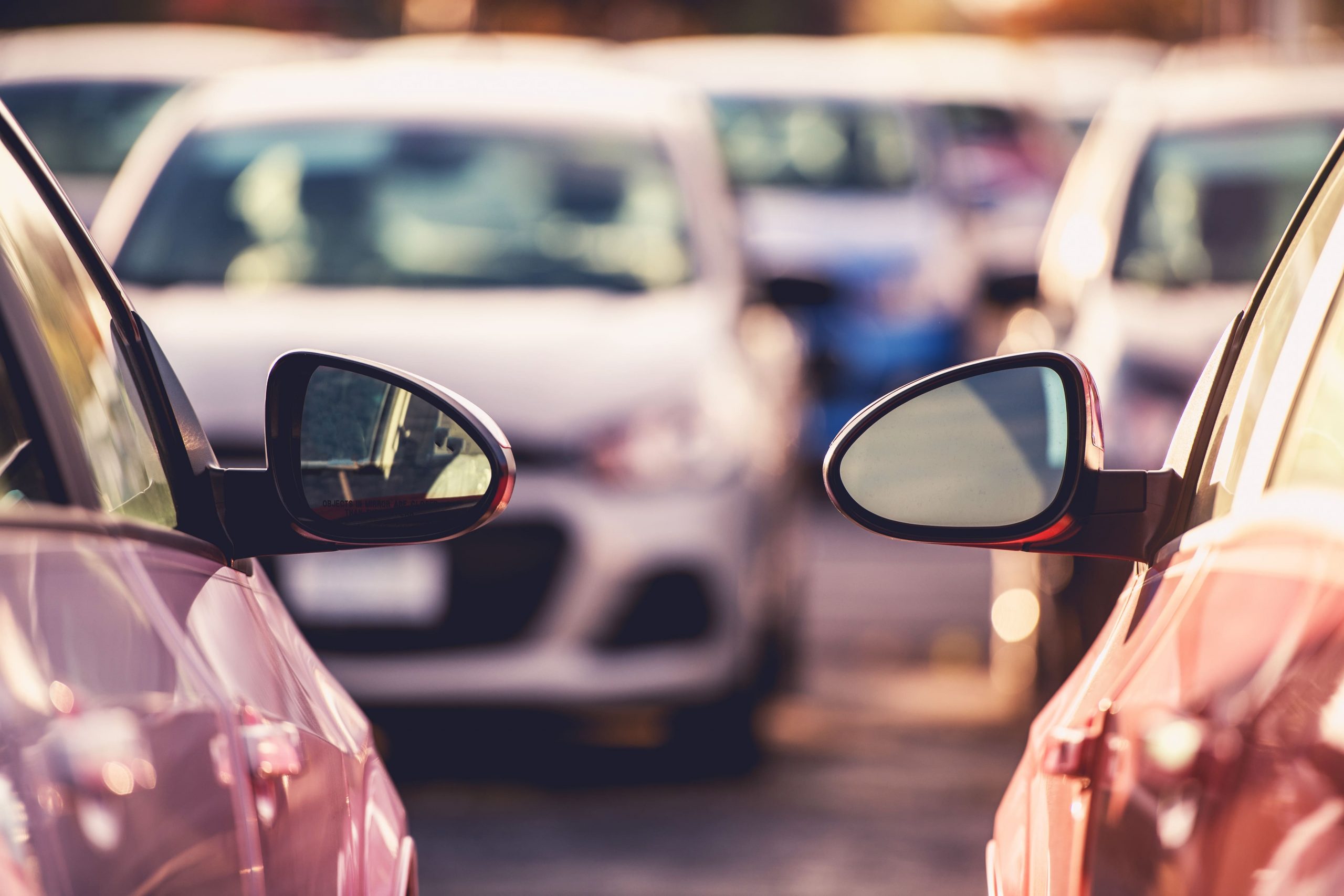 V2V means vehicles communicating with others on the roads so drivers are made aware of the location of the other participants within traffic, their destination and speed. The benefits of this type of connectivity are many: advanced warning of traffic build-up, opportunities for drivers to adapt their driving etc. All benefits converge to a safer traffic environment and faster journey.
V2X means everything on the roads is connected: vehicles are connected with each other but also with traffic lights, the roads themselves, lampposts etc. Everything is fitted with sensors which will collect data on everything: the traffic, the condition of the roads, weather, air quality, parking spaces, etc. The collected data can be used to: automatically change the timing of traffic lights to speed up or slow down in order to avoid or reduce congestion, identify roads in need of repair etc.
[bctt tweet="To make the 4th Industrial Revolution possible, 4G is simply not enough, but 5G has what it takes." username="brand_minds"]
Join the Conversation
We'd love to hear what you have to say.
Get in touch with us on Facebook Group and Twitter.
---
sources:
verizon.com/about/our-company/5g/what-5g
verizon.com/about/our-company/fourth-industrial-revolution/social-vr-new-way-form-relationships
verizon.com/about/our-company/fourth-industrial-revolution/5g-changing-future-sports
verizon.com/about/our-company/fourth-industrial-revolution/powering-fourth-industrial-revolution-5g
5g.co.uk/guides/5g-and-the-connected-car/
Learn A New Language With This Innovative App
Have you learned English or French in school from old worn out paper manuals?
Well, this old-fashioned way of learning languages is gone!
There's a new and more exciting way introduced by this app: the Mondly Languages app.

What is the Mondly Languages app?
Mondly Languages is an app which combines solid neural science with cutting-edge technologies to help its users speak languages.
Mondly Languages uses AR and VR to offer its users immersive experiences. In this way, the user learns faster.
It also allows you to learn any of the 33 languages from your native language.
Mondly's Mission
We founded Mondly to revolutionize the way people learn languages. We are passionate about using the latest technology in order to create the best and most effective language learning experience for our users.

Alexandru Iliescu, CEO of Mondly Languages
Mondly's innovative features
The first voice-enabled chatbot for language learning;
The first Virtual Reality language app with speech recognition available for GearVR, Daydream and Cardboard;
The first Augmented Reality experience in the world that uses speech recognition to help you learn languages;
There are no computer-generated voices, all recordings in Mondly are made with native speakers.
Benefits of using Mondly Languages
It's fun, fast and easy;
It offers immersive experiences;
The app's virtual teacher engages you in conversations, giving instant feedback on pronunciation;
The Mondly chatbot brings language lessons to life.
Mondly in the media
INC.com – "The New Way to Learn Languages"
Bloomberg.com – "The closest thing to Classroom Education"
Forbes.com – "A practical approach to language learning likely to be widely adopted."
Digital Trends – "The Mondly experience leverages the immersive quality of VR"
TheNextWeb.com – "The Closest Thing to Actual Immersion"
Huffington Post – "Virtual reality the new and sexier way to learn languages"
VentureBeat – "A lot more fun and easier than just reading flashcards"
Mondly by Numbers
Founded in 2013 by brothers Iliescu, Alexandru and Tudor;
40 million downloads worldwide to date;
Used by people in 190 countries;
An average rating of 4.7 out of 5 from over 1M reviews;
33 languages.
Awards and Recognition
Was chosen as "Editors' Choice" by Google Play in late 2017;
Won Facebook's FbStart "App of the Year" in EMEA;
Alexandru Iliescu, CEO of Mondly won Founder of The Year Award at the 2018 Central European Startup Awards.
Join the Conversation
We'd love to hear what you have to say.
Get in touch with us on Facebook Group and Twitter.
BRAND MINDS' Guide to Successful Digital Marketing in 2019
Do you want your digital marketing to be successful in 2019?
Use BRAND MINDS' Guide to Successful Digital Marketing!
The world of marketing, especially digital marketing, is fast paced and ever changing. Blink and you might just miss the next big trend.
Implement the following 8 tips for digital marketing success in 2019:
1. Use Digital as a Key Component to TTL Campaigns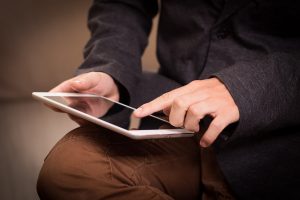 The important thing to remember with marketing today is that it's no longer just about marketing digitally. Digital marketing has transitioned to marketing in a digital world, which creates more scope for campaigns.
I believe that digital marketing should be used as part of TTL marketing campaigns, so that your message gets attention from both ATL and BTL audiences. Online or offline, all areas should be explored when it comes to positioning your brand and aligning it with your audience. This will help you to maximise your reach and generate more leads and conversions.
It's important to remember that by advertising across a variety of different platforms, you are expanding your audience. Some people believe that to be a good marketer, you should focus on one platform and do that right, but I believe that by advertising in as many places as possible, you gain increased visibility and generate stronger branding.
PR and Digital Marketing are also becoming ever more intertwined, with brands gaining exposure and building links across a variety of platforms. Co-marketing and influencer marketing are also great ways to increase reach and awareness.
[bctt tweet="Use Digital as a Key Component to TTL Campaigns" username="brand_minds"]
2. Personalisation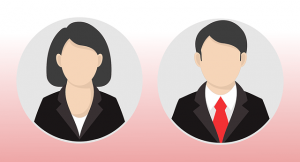 Clever personalisation is the key for effective marketing in 2019.
Gone are the days when a blanket email campaign would suffice. It is vital to segment your audience into relevant sub categories and to target the relevant cross sections with the most relevant offers and information.
Generating personal recommendations on your page is also a great way to get more sales. Link sell by showcasing popular items purchased by others after searching on the page that your user is on. If consumer behaviour is anything to go by, you should definitely see an increase in your conversions. This tailored user journey is also easy to navigate and enjoyable for your customer.
[bctt tweet="Clever personalisation is the key for effective marketing in 2019″ username="brand_minds"]
3. Chatbots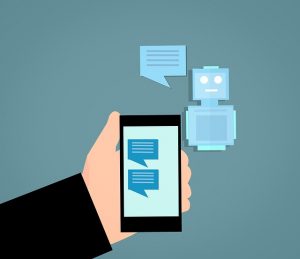 Chatbots and AI have become essential tools for online customer service. Save on time and money by implementing chatbot technology to answer FAQs quickly and effectively.
Over the next five years, the use of bot messengers will be ramping up and chatbots will perform 80% of all communication with customers. Chatbots can be connected to websites, apps and social media platforms to answer customer enquiries and to gather important user information that can be used to create better marketing strategies.
Learn more: How To Use Chatbots To Increase Sales
Grand View Research did a study in to the global chatbot market and discovered that the market had a 24% annual growth rate which amounted to $1.2 billion last year alone. 45% of end users also prefer using them as a primary mode of communication in customer service too apparently.
[bctt tweet="Save on time and money by implementing chatbot technology to answer FAQs quickly and effectively" username="brand_minds"]
4. Voice Search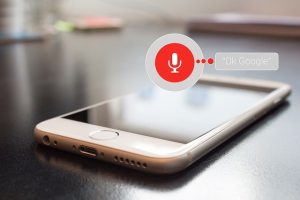 Voice interfaces are becoming an ever more common feature in modern homes and people are using voice searches and features to search quickly and to share information via soundbytes.
According to Google nearly one third of the 3.5 billion searches performed on Google every day are voice searches. Personal assistant devices are used for the majority of these searches.
Like any form of SEO, voice search gives precedence to high ranking sites. Being an authority in your industry, responsive search functions and active social channels will help to boost your ranking. According to studies content with high levels of social engagement performs well on voice search, with content with over 1199 shares on Facebook and 44 on Twitter featuring more predominantly in search.
Other factors to consider are the use of https instead of http and remember to pay attention to your snippets. You're increasing your chance of being discovered in voice search if your snippet becomes a featured one.
Take care to tailor your description of what your page is about for good ranking. Backlinko state that 40.7% of voice searches come from featured snippets which is staggeringly high. Be sure to use this to your advantage.
[bctt tweet="Optimise your website for voice search" username="brand_minds"]
5. Social Stories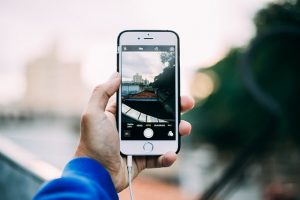 With popular culture reigning supreme, Stories have quickly become the marketing choice for savvy marketers.
Since the launch of Snapchat back in 2011, social media users everywhere have been getting to grips with advanced technologies such as filters, augmented reality, boomerangs and superzoom to allow them to get creative and to generate captivating and engaging stories for their followers.
Learn more: 3 E-Commerce Brands Using Instagram Stories Effectively
Instagram Stores and Facebook Live became pivotal tools for story-telling in 2018 and will continue to do so in 2019.
According to Instagram, one in every five organic stories prompts at least one customer message. This is probably because these ads appear native in their format and are less interruptive than other social media ads. Either way the potential is huge.
[bctt tweet="Be smart in 2019 and use Stories to your advantage." username="brand_minds"]
6. Video
Video will continue to grow in 2019.
Live video is being used more and more to showcase and raise awareness for important brand moments. Videos have 135% times more organic reach than your typical Facebook post with 1200% more engagement than image and text posts (Forbes).
Learn more: How To Increase Conversions With Video Marketing
The stats below show the importance of video for brand:
70% of consumers say that they have shared a brand's video (via Wyzowl);
72% of businesses say video has improved their conversion rate (via Wyzowl);
65% of executives visit the marketer's website and 39% call a vendor after viewing a video (via Forbes);
52% of consumers say that watching product videos makes them more confident in online purchase decisions (via Invodo).
The important thing to remember is that several companies have created 360 videos in the past year – especially for showcasing things like weddings and interiors. This trend will continue to grow in 2019.
The full capacity of 360 video has yet to be uncovered. This is just the tip of the iceberg and what's to come will be even more exciting.
[bctt tweet="Use 360 videos to showcase your products" username="brand_minds"]
7. Micro Moments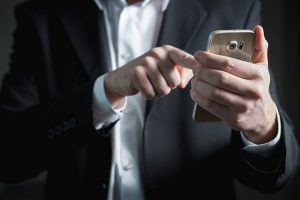 Google's research teams have uncovered a new type of consumer behaviour called the micro moment. These moments seemingly occur when people reflexively turn to a device to either learn something, do something, get to know something or buy something.
Google have coined these moments the:
I-want-to-know
I-want-to-do
I-want-to-go
I-want-to-buy
Users experience these moments 150 times a day according to Think with Google. The trick with this is to target consumers with exactly what they want at that right moment to increase conversion rates.
[bctt tweet="Leverage the Micro-moments to increase conversion rates" username="brand_minds"]
8. AR/VR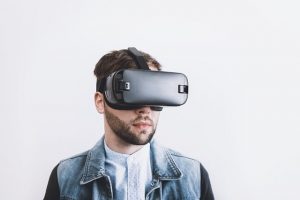 Both augmented reality – which layers virtual components on a real life backdrop, and virtual reality – which creates an entirely virtual world that can be accessed via a headset, will become a bigger part of experiential marketing in 2019.
These tools aid in the decision making process for products that need to be visualised before purchase. The AR/VR experience is incredibly beneficial for interior design, weddings, clothing and beauty products to name but a few.
Learn more: 3 Snapchat Campaigns Powered by Augmented Reality
Clothing giants Gucci and Zara have both used AR in their marketing campaigns over the past year. Gucci launched the 'Gucci Hallucination' in 52 of its stores, while Zara introduced AR screens that showcase their lookbook in 120 stores. These screens have sensors that interact with mobile devices to facilitate easy shopping in one simple click, bringing a truly futuristic element to their marketing and marking a significant increase in conversions.
[bctt tweet="Use AR/VR to shorten your customers' decision making process" username="brand_minds"]
Key Takeaways
Marketing today is no longer just about marketing digitally;
Use digital marketing as part of your TTL marketing campaigns;
Clever personalisation is key for effective marketing in 2019;
Save on time and money by implementing chatbot technology to answer FAQs quickly and effectively;
Optimise your website for voice search;
Pay attention to your snippets: 40.7% of voice searches come from featured snippets;
Use Social Stories to your advantage;
Use 360 videos to showcase your products;
Leverage the Micro-moments;
Use AR/VR to shorten your customers' decision making process.
Join the Conversation
Now that you've read our BRAND MINDS' Guide to Digital Marketing in 2019, we'd love to hear what you have to say. What will you be implementing in your marketing plan for the coming year?
Get in touch with us on Facebook and Twitter. We'd love to hear your views!
Nvidia – Blurring the Lines Between Virtual Reality and Real Life
Blurring the lines between real life and virtual reality has never seem so close and possible. Nvidia combines its Virtual Reality Holodeck application with Self Driving Cars, in order for a human to be able to take over a vehicle remotely, in the event of a problem.
According to TechCrunch, the driver was sitting on the stage of the convention center wearing an HTC Vive and seated in a cockpit-like car with a steering wheel. Using Nvidia's Holodeck software, a car was loaded. Then, a video feed appeared showing a Ford Fusion behind the convention center. The driver in VR had seemingly complete control over the vehicle and managed to drive it, live but slowly, around a private lot. He navigated around a van, drove a few hundred feet and parked the car. The car was empty the whole time.
Inside the simulation, users could grab the car's steering wheel, or watch it explode into its component parts. According to VentureBeat, the Holodeck will be available more widely as a demo in September.
Moreover, according to enterprisetech.com, Nvidia revealed how it's planning to use virtual reality technology to accelerate the testing of autonomous vehicles. The new offering, called Drive Constellation, could dramatically improve the capability to test certain driving conditions, such as snow or blinding light, that can be hard to get in the real world.
Nvidia will use Drive Constellation offering to scale up the testing of the algorithms that autonomous vehicles use to make decisions. The solution, which is expected to be available in the third quarter, will combine two main products.
The first component in Drive Constellation will be the company's Nvidia Drive Sim software, which simulates the data emitted from sensors used in an autonomous vehicle (AV), including visual cameras, thermal cameras, radar, and LIDAR. The second component will be Nvidia Drive Pegasus, the GPU-powered computer that actually processes the AV's sensor data in real time.
Together, the components will allow Nvidia customers, such as Google and Uber, to significantly ramp up the number of miles driven in cyberspace before putting the AV on the road for a real-world test.
10 Less Known Facebook Features That Help Marketers
The most loved and used social media platform is changing so fast that is hard to keep track of all of its novelties. Social media specialists are spending more and more time online reading and trying all about the new changes in order to bring them and explain them to their clients and followers.
This is the main reason we decided to focus today on Facebook and show you some of the most important features you, as a marketer, shouldn't forget to focus on when it comes to your business Facebook page. Especially because they tend to be forgotten, while they have an important role of their own. In no particular order, here they are:
The download your Facebook history for business analytics option. You will have your entire Facebook history at your disposal, finding: review all the posts, photos, and videos you've shared; your messages and chat conversations; past info from the About section of your profile; ads you've clicked on; historical data, facial recognition data,etc.

Facebook Spaces is a virtual reality (VR) app developed by Facebook that lets you invite and interact with up to 3 of your Facebook friends using a VR device. Right now, you can download Facebook Spaces for Oculus Rift or HTC Vive . Once you open Facebook Spaces in VR, you'll be asked to take off your headset and log into your Facebook account.

For brands' representatives this feature can be easily used, as Buffer Social says:
Travel agencies and tourism boards could let people explore certain places in VR before buying their tickets.
Real estate companies could let potential buyers look at houses in VR before actually visiting the houses.
Furniture companies could let customers "try out" furniture in their homes before purchasing.
Clothes retailers could let customers "try out" clothes and chat with friends about them before buying, or even let them customize their avatars with their clothes.
Education institutions and online learning platforms could let students attend classes together.
3. Free Images for Ads
When you create a Facebook ad, you can choose from a searchable database of thousands of free stock images from within the Facebook image library.
4. Prioritize Who to See First
Changing your news feed preferences gives you control over what appears in your news feed. To choose which posts you want to see first in your news feed, click the arrow in the upper-right corner of the page and choose News Feed Preferences from the drop-down menu. Then click Prioritize Who to See First. This feature allows you to select from both personal profiles and business pages that you're following so their updates get visibility in your news feed. You can also choose to unfollow people so you stop seeing their updates without unfriending them. If you find that your news feed is too full of updates from groups, you can also mute them by unfollowing updates from them.
5. The Camera Effects Platform
This feature allows you to use trackers, data, animation and more to create interactive, shareable effects that respond to people and objects in their surroundings. Through the platform developers can create frames, masks, and special effects for the Facebook camera. The two main products on this platform are Frame Studio and AR Studio.
It's the place where people can browse and find Messenger bots, nearby places and businesses to message. Organized by category, recent activity and featured experiences, Discover complements existing entry points, including advertising to Messenger Codes, me.me links and plugins. The Discover tab can be located in the lower right-hand corner of the Messenger home screen and will enable users to browse recently visited businesses, featured experiences as well as bots and Pages. The bots are categorized and listed under various categories for easier access.
Facebook has also added chat extensions to the Messenger app that allow multiple people to chat with the same business at the same time. This allows users to directly add a bot to a group thread and share the conversation with other users in the group. Moreover, The Discover tab works with new parametric Messenger Codes, where people can scan such codes through the Messenger camera and link to a specific brand or business.
7. Relevance Score
Relevance Score metric is a measure of your Facebook ad's effectiveness and the equivalent of Google's AdWords Quality Score, in their ad reporting dashboard. This new score is an important ad quality signal that will affect both your ad delivery and the cost you pay for your Facebook campaigns. Facebook will use feedback from ad viewers to determine this score on a scale of 1 to 10, with 10 being the highest possible score.
According to Facebook's statements, the new feature can lower the cost of reaching people (the higher an ad's relevance score is, the less it will cost to be delivered). Moreover, bid matters too. "For instance, if two ads are aimed at the same audience, there's no guarantee that the ad with an excellent relevance score and low bid will beat the ad with a good relevance score and high bid. But, overall, having strong relevance scores will help advertisers see more efficient delivery through our system. It can help advertisers test ad creative options before running a campaign. Advertisers can test different combinations of image and copy with different audiences, and learn which combinations offer the highest relevance scores".
At the same time, the feature promises to help optimize campaigns already in progress. While ad campaigns are running, advertisers can monitor their relevance scores.
8. Smart Replies for Pages
Facebook intends to help small businesses automate some of the customer support processes. Using AI, Smart Replies helps Page owners to respond to the most frequently asked questions that they receive, such as business hours, directions, and contact details. "The AI would grab information from the Pages, detect the questions asked, and reply with the appropriate information. It can help free up some of your time for you to create high-quality content and engage with your audience on social media. As the AI would grab information from your Page, it'll be great to keep your Page information updated," wrote Social Buffer.
9. Competition monitor
On Facebook Insights the Posts' area, you will find "Top Posts from Pages You Watch". There you can track other pages, from partners, competitors to friends. You can take a look at the metrics and spot the likes, posts and engagement on these pages. Moreover, Facebook will suggest you some pages to follow. You can also type in the names of brands you want to check out and add them to the list.
10. The Auto-optimization Rules
You can set up four different consequences if the conditions have been met: turn off the ad campaign, ad set or ad; send notifications to the ad manager; adjust budgets and manual bids. In order to set up an automated rule set, select a campaign, ad set or Facebook ad and go to the editing panel (Icon on the right side of the reporting table). Next, click on the "Create Rule" button to create a new rule set. You can create rules by selecting some conditions and telling Facebook what to do once the conditions are met.
Top 10 Technologies to Master in 2018
Virtual and Augmented Reality
"When we look at projected trends (paywall) for both AR and VR technologies combined between 2016 and 2020, the figure skyrockets to a potential $215 billion in 2021 if adoption rates are high," wrote Forbes.
Big Data
The fintech renaissance
According to Fortune, in 2018, one must look for biometrics such as facial recognition, voice ID, and fingerprints to help make shopping far quicker —by eliminating the need to swipe a credit card at checkout, for instance. "Instead, you will be able to verify your identity for a merchant scanning your eyes with your smartphone, in what's known as a retinal payment. A bold clairvoyant could even predict that some major retailers will hop on the cryptocurrency bandwagon and issue their own secure currency," added the publication.
Digital Twins 
According to Forbes, a digital twin is a virtual model of a process, product or service. This pairing of the virtual and physical worlds allows analysis of data and monitoring of systems to head off problems before they even occur, prevent downtime, develop new opportunities and even plan for the future by using simulations.
Moreover, digital twins integrate artificial intelligence, machine learning and software analytics with data to create living digital simulation models that update and change as their physical counterparts change. A digital twin continuously learns and updates itself from multiple sources to represent its near real-time status, working condition or position. This learning system, learns from itself, using sensor data that conveys various aspects of its operating condition; from human experts, such as engineers with deep and relevant industry domain knowledge; from other similar machines; from other similar fleets of machines; and from the larger systems and environment in which it may be a part of. A digital twin also integrates historical data from past machine usage to factor into its digital model.
Robotic Process Automation
In traditional workflow automation tools, a software developer produces a list of actions to automate a task and interface to the back-end system using internal application programming interfaces (APIs) or dedicated scripting language. In contrast, RPA systems develop the action list by watching the user perform that task in the application's graphical user interface (GUI), and then perform the automation by repeating those tasks directly in the GUI. This can lower the barrier to use of automation in products that might not otherwise feature APIs for this purpose.
RPA tools have strong technical similarities to graphical user interface testing tools. These tools also automate interactions with the GUI, and often do so by repeating a set of demonstration actions performed by a user. RPA tools differ from such systems including features that allow data to be handled in and between multiple applications, for instance, receiving email containing an invoice, extracting the data, and then typing that into a bookkeeping system. The data manipulation aspect is not something one would normally find in a testing tool.
Blockchain
"Originally devised for the digital currency, Bitcoin,  (Buy Bitcoin) the tech community is now finding other potential uses for the technology. Bitcoin has been called "digital gold," and for a good reason. To date, the total value of the currency is close to $9 billion US. And blockchains can make other types of digital value. Like the internet (or your car), you don't need to know how the blockchain works to use it. However, having a basic knowledge of this new technology shows why it's considered revolutionary," wrote blockgeeks.com.
is a software engineering culture and practice that aims at unifying software development (Dev) and software operation (Ops). The main characteristic of the DevOps movement is to strongly advocate automation and monitoring at all steps of software construction, from integration, testing, releasing to deployment and infrastructure management. DevOps aims at shorter development cycles, increased deployment frequency, and more dependable releases, in close alignment with business objectives.
AI and Machine Learning
Chatbots
Intelligent Apps